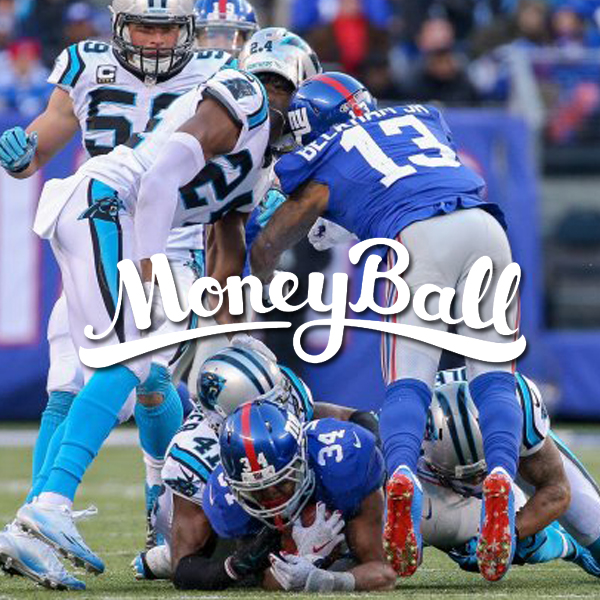 For the second week in-a-row we've been blessed with a Saturday (Sunday for us) game. This week we've got Washington v Philadelphia which I think might be quite an entertaining game considering what's a stake for these teams. If the old Moneyball account has seen better days you've got a chance for some reinvestment with the guys offering two $2 contests, but they look like they're filling quickly so jump in soon.
As per last week, I've listed the teams which play indoors, or have a retractable roof. Keep them in mind for home games: Atlanta, New Orleans, St. Louis, Detroit, Houston, Arizona, Dallas and Indianapolis.
This week's moneyball.com.au action:
Guaranteed Contests
$1K Hail Mary Special (All) ($15 entry, 78 person)
$2K Sunday Blitz ($15 entry, 156 person)
Other Contests
$2 Hail Mary Blast (All)
 ($2, 112 person)
$2 Sunday Counter
 ($2, 112 person)
Sunday

Spike Early
($10, 56 person)
Sunday

Touchdown Late
($10, 56 person)
Double-Up Contests
Hail Mary $10 Double-Up (56 person)
Sunday
Blitz $10 Double-Up
Single Game Contests
$1K Broncos v Bengals ($15 entry, 75 person)
$1K Vikings v Giants ($15, 75 person)
$1K Raiders v Chargers ($15, 75 person)
$500 Eagles v Redskins ($10, 56 person)
Members also have the ability to create their own contests from as little as $2
Click here to take part in an Aussie Daily NFL Game.
As of today, William Hill's higher total game scores are as follows:
Washington @ Philadelphia (47.5)
Carolina @ Atlanta (47)
  .
Players I like this week.
Quarterback
Jimmy Clausen (Baltimore, $5400)
Managed to put up 20 points versus Kansas City last week. If he starts he shouldn't have a problem throwing against Pittsburgh.
Zach Mettenberger (Tennessee, $5300)
Mariota has a knee sprain so 'Berger will start. Had 242/2/2 versus New England.
Garrett Grayson (New Orleans, $5000)
Is in line to fill the shoes of Drew Brees who is suffering a torn plantar fascia.
Running back
David Johnson (Arizona, $6500)
Smashed it last week with almost 43 points and is only $6500.
Bilal Powell (New York Jets, $5700)
His receptions and receiving yards have been giving his scores a decent boost.
Charcandrick West (Kansas City, $5100)
Best game last week since previous injury concerns. Facing a Brown D that allow the run.
Wide receiver
Golden Tate (Detroit, $6800)
Megatron has gone missing recently and Tate has been stepping up with four TDs in his last two.
Kamar Aiken (Baltimore, $5700)
Had 128 yards and a TD against Kansas City, and Pittsburgh shouldn't concern him this week.
Jermaine Kearse (Seattle, $5100)
Managed to get over 100 yards last week, despite having to compete with Baldwin and Lockett.
Tight end
Benjamin Watson (New Orleans, $5900)
Has managed double-figures his last three, although Brees may sit this week.
Zach Ertz (Philadelphia, $4900)
Had his best game of the season last week, against a tough Arizona matchup.
Zach Miller (Chicago, $4700)
Alshon Jeffery may not play which should see Miller gaining more targets.
Defence
Seattle ($5600)
At home and facing St Louis.
Houston ($5200)
Facing a Mariota-less Tennessee.
New England ($4600)
They've been sack machines these past couple weeks and should be solid again this week.
Kicker
Cairo Santos (Kansas City, $4900)
Should have plenty of opportunities against Cleveland.
Steven Hauschka (Seattle, $4700)
Another who should be gifted many a chance.
Randy Bullock  (NY Jets, $4700)
If the Jets offence misfires against the Pats, they'll look to Bullock.
PLAY MONEYBALL NOW.
Click here to take part in an Aussie daily NFL game.