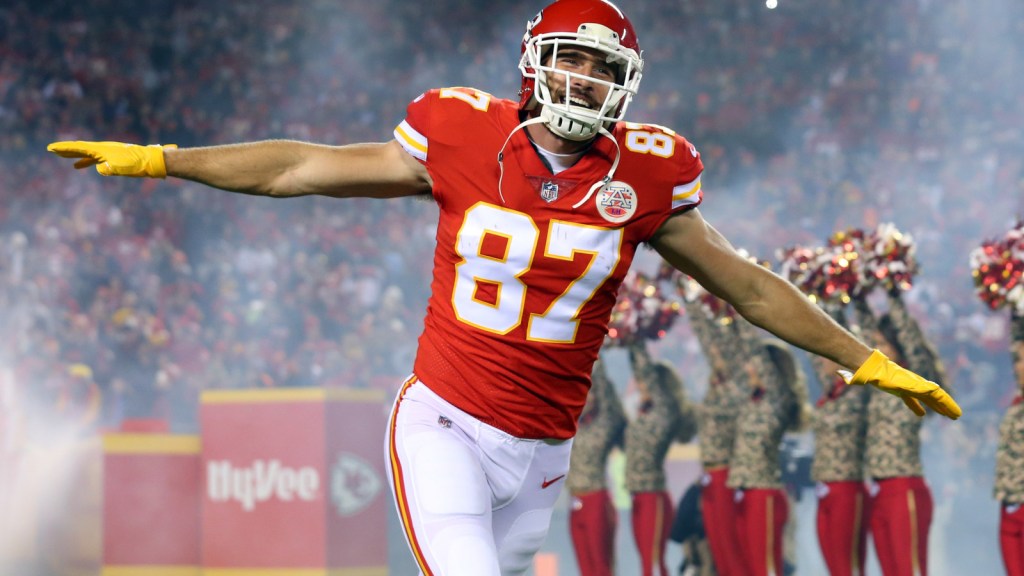 With the football season now about to get underway, we are all pumped for it to begin. We also need to get our Fantasy rosters sorted before the first game kicks off. I have created my own rankings for each position where I think they will finish this season.
Previous Rankings:
Below, I'll provide my opinion as to where I think each TE will finish in the fantasy ranks, with a YouTube podcast/video that will be released in the near future going a bit more in depth into my reasoning for ranking certain players.
NOTE: All of my rankings will be based in PPR (points per reception) scoring so rankings may differ depending on formats. This is based on PPR being the most common format and default scoring on most websites.
TE Rankings (as of 10/09/2020)
Let's take a look at the top PPR Running Backs, with their rankings below:
(rankings may be subject to change due to unforeseen injuries, opt outs and suspensions)
Travis Kelce – Kansas City Chiefs
George Kittle – San Francisco 49ers
Mark Andrews – Baltimore Ravens
Zach Ertz – Philadelphia Eagles
Darren Waller – Las Vegas Raiders
Tyler Higbee – Los Angeles Rams
Evan Engram – New York Giants
Jared Cook – New Orleans Saints
Hayden Hurst – Atlanta Falcons
Rob Gronkowski – Tampa Bay Buccaneers
Hunter Henry – Los Angeles Chargers
Jack Doyle – Indianapolis Colts
Noah Fant – Denver Broncos
Austin Hooper – Cleveland Browns
Eric Ebron – Pittsburgh Steelers
Jonnu Smith – Tennesse Titans
Mike Gesicki – Miami Dolphins
Blake Jarwin – Dallas Cowboys
Chris Herndon – New York Jets
Greg Olsen – Seattle Seahawks
Dallas Goedert – Philadelphia Eagles
T.J. Hockenson – Detriot Lions
Ian Thomas – Carolina Panthers
Gerald Everett – Los Angeles Rams
O.J. Howard – Tampa Bay Buccaneers
Kyle Rudolph – Minnesota Vikings
Jimmy Graham – Chicago Bears
Dawson Knox – Buffalo Bills
Darren Fells – Houston Texans
Tyler Eifert – Jacksonville Jaguars
The video/podcast discussing these rankings more in depth will be uploaded onto my own personal YouTube channel.
For fantasy football questions/queries, engage with any of my social media accounts (listed below), or just leave your comments below and I will get to as many as I can.
YouTube: TrulyBails HD
https://www.youtube.com/channel/UCxckyUZku44QYkCHo7fkavA/
Instagram: baileyirrgang
https://www.instagram.com/baileyirrgang/
Facebook: TrulyBails HD
https://www.facebook.com/TrulyBailsHD…
Twitter: baileyirrgang