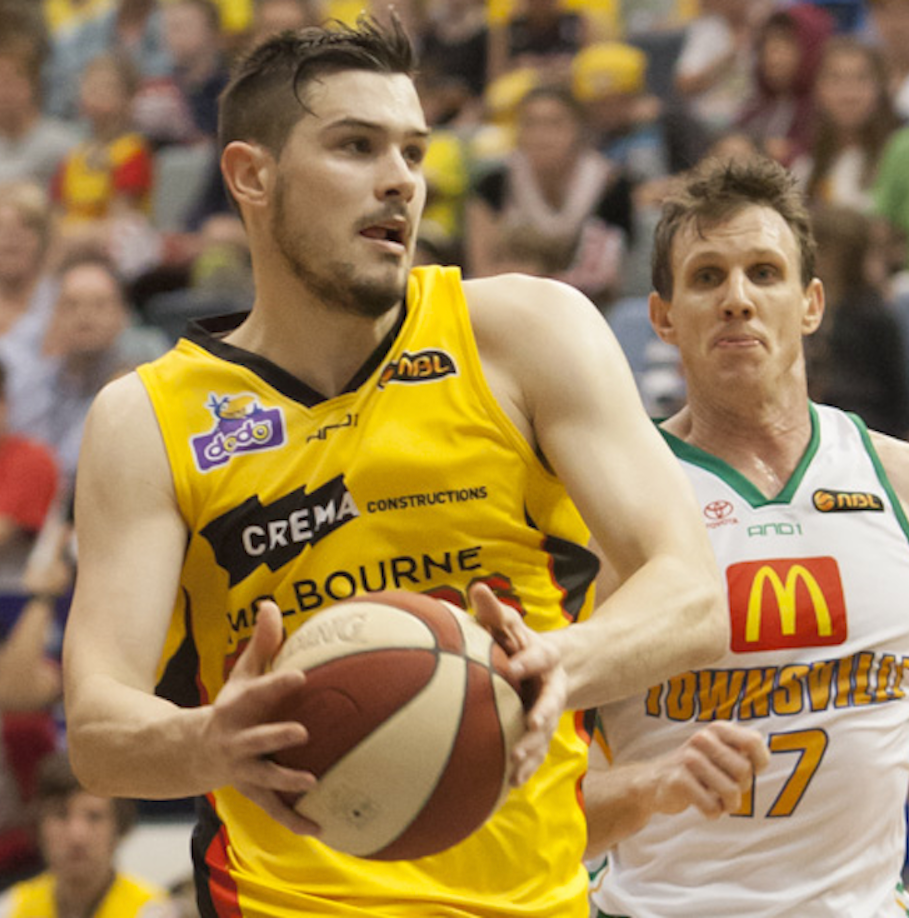 After a round where many people were thoroughly let down by their captain choice it will be a pleasant relief to hand James Ennis the responsibility for a round 13 double dose of Perth versus Townsville.
Big Scorers
Melbourne again produced four of the top five scorers, led by Chris Goulding who shot his way to a round high of 74. Lucas Walker (68), Adam Ballinger (58) and Mark Worthington (56) were the other top scorers but it didn't stop there as they were further supported by Nate Tomlinson (50) and Mustapha Farrakhan (44).
Cairns had four good scorers with Matt Burston stepping up in the absence of Tragardh to lead with 56. Jamar Wilson (54), Cameron Gliddon (50) and Demetri McCamey (46) also contributed nicely.
Daniel Johnson was the star of the week to my mind scoring 64 from his single match. Thomas Abercrombie bounced back with a 52, whilst Rotnei Clarke backed up his previous high round with a solid 50.
Disappointments
The captain choices of Alex Loughton and Scott Morrison were the biggest disappointments this week. They scored 24 and 28 respectively, after both started in a mediocre fashion then had shocking games marred by foul trouble on the Sunday.
After recommending them as potential trade targets Brian Conklin (6) and Peter Crawford (8) both struggled against a dominant Tigers team. A dominant Adelaide meant Mika Vukona had his first quiet game for quite a while and got 10.
Ben Madgen continued under-performing with 2 and I hope you traded out Brad Hill (-2) like I recommended as he dropped almost $10K off his value. Darryl Corletto gets the award for worst score this round as he failed to hit a shot and registered an impressively low -8.
Double Match Trade Targets
Perth and Townsville have the double matches this round which will be interesting as they are playing a home-home series. This actually advantages the Wildcats as the first match is in Perth before both teams have to fly to Townsville for the rematch on Sunday.
Perth Trade Targets
Grab: James Ennis is a must have and if you don't have him then sacrifice someone to get him in. Damian Martin has been having an exceptional season and I expected further solid scores this round.
Maybe: Matthew Knight had been playing great since his return, up until the point where he got injured and then missed last round. Despite his expected return I'd be hesitant to pay his price as Perth will be very careful with him as they need him come season end (they've lost both games while he's been out). Shaun Redhage has lost a lot of value so is a good price if you think he can start scoring again. Jermaine Beal has occasional great scores interspersed with multiple average scores. Jesse Wagstaff and Greg Hire both excelled while Knight was missing but it's likely they'll be quieter again with him back.
Pass: Tom Jervis has been quiet for ages now and isn't seeing much court. Even though Drake U'u and Erik Burdon are getting on court nearly every game they are not good dream team choices despite their super cheap price.
Townsville Trade Targets
Grab: Todd Blanchfield has regularly been Townsville's best contributor but is likely to have it extra hard this weekend. He should still get a good score given that he has a great all-round game. Brian Conklin is a player who has good games and bad games but his price and his scoring potential make him a worthwhile grab.
Maybe: Josh Pace is expensive and has been injured but if he's back then you would expect him to score. I'd advise against bringing him in but hold him if you've got him, even if he misses, as Townsville has plenty of doubles to come and his value to them cannot be understated. Jacob Holmes continues to be a solid contributor and is a good price. Steven Markovic can go very big but is a touch pricey for my liking at the moment, particularly given they are playing against Perth. Russell Hinder could be a good option given his price. Peter Crawford is still finding his rhythm after his injury but could score big if given the chance. Greg Vandergadt is cheap but is unlikely to make a big impact against Perth's mobile bigs.
Pass: Mitch Norton had a good run when he was getting extra court time but is going down in price and wont get you many points. Mirko Djeric just had a 12 and it could be the start of a scoring run but it's unlikely. Scott Kenny doesn't get enough court time and is used as fill in shooter.
Other Trade Targets
The number one trade target, who you should absolutely be trading in this week or next week, is Cody Ellis. Incredibly cheap, Ellis was given substantial court time in his first game and delivered with a solid score of 24. He'll be getting ample opportunity so grab him . This is the perfect opportunity to trade out someone like Steindl, Young or Anthony and make some money in the process.
Matt Burston took advantage of the extra time afforded through Tragardh's  absence so he looks like jumping in value and should get decent scores along the way. Mitch Creek had a big game on the weekend and has already gone up significantly in value once earlier this season (before coming back down) so could be a good grab too.
Trade Them Out
If you were one of the 588 people who chose to hold Cameron Tragardh that's unfortunate but now you absolutely need to trade him out. He's been ruled out for the rest of the month and you just can't afford to have a player of his value getting donuts for the next four weeks.
Prior to this round Scott Morrison had been an excellent pick up but with the Tigers run of double matches nearing its end and with a number of other really good centre options currently available its a good time to trade him out. He'll also be losing money for the next two rounds after his last shocking score.
Captain Choice
James Ennis is the clear choice here and given that he's owned by over 63% of coaches then I'm guessing that there'll be more teams with him as captain than not. Unfortunately though, this is not the time to gamble on a captain of difference. Baring a shock he will be the highest scorer (or close enough) this round. His consistency this season has been unmatched.
If you don't have Ennis, then Damian Martin is the next best choice and the player most likely to outscore Ennis if you feel like gambling. Other options could be Blanchfield, Redhage, Conklin or Beal (in order of my preference) or if they're fit and ready to play then Pace or Knight would also go good contributors but I'd be sceptical of those two.
Other Thoughts
I'll be trading someone out for Ellis this week and then using the money to bring in Ogilvy.

Despite having Morrison as my captain, I did get lucky last week when I traded out Tragardh in that chose not to bring in Loughton and instead brought in Blanchfield.

I really hope Josh Pace plays this week, his donuts are really expensive, but I'll be holding him regardless as Townsville has some important double match rounds later in the year.
Its now officially past the halfway point of the season and in an ideal world I'd have 15+ trades left. Instead I have 12, two of which I'll be using this week, meaning that as injuries increase later in the season I'm going to need some luck.
Best of luck all.
Tristan
Coach of the Statismathgicians