Ep 002: Mad Monday Podcast ahead of Round 11
After a promising debut last week (thanks for the #2 overall on the iTunes podcast charts!), we are back ready to back it up as we play our bubble game, in DT terms. What a better week to prove ourselves before our price rise than with this heading into the all important bye rounds.

Audio clip: Adobe Flash Player (version 9 or above) is required to play this audio clip. Download the latest version here. You also need to have JavaScript enabled in your browser.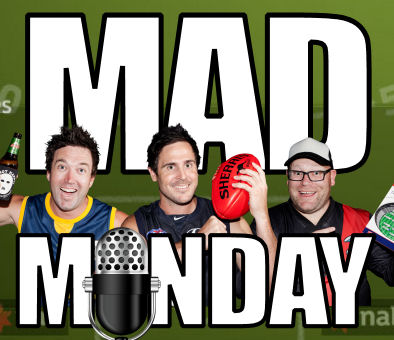 We are back for the second DT TALK Mad Monday Podcast. Last week we were overwhelmed by the support – we even sat at number two on the overall Australian iTunes podcast charts… not bad to be sitting ahead of Hamish and Andy and others. Thanks heaps for listening. Subscribe now in iTunes and feel free to give us a rating and comment.
This Mad Monday we talk about:
Around the grounds
+3 votes, -3 votes
Bye discussion
Trade targets and what we're doing
Our best (and worst) trade weeks of the year
Audio clip: Adobe Flash Player (version 9 or above) is required to play this audio clip. Download the latest version here. You also need to have JavaScript enabled in your browser.
Any feedback would be greatly appreciated… what do you want to hear from a Monday evening DT Talk Podcast? Let us know in the comments.