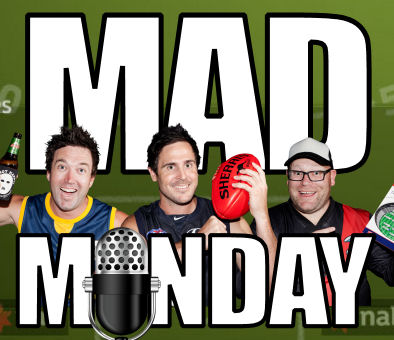 Welcome back for another big Mad Monday episode from Roy, Calvin and Warnie in the middle of the massive AFL Fantasy pre-season! Subscribe now in iTunes and feel free to give us a rating and comment.
This Mad Monday we talk about:
Unfortunately Calvin is a late out today but Roy and Warnie chat some NAB – including a pig like performance by Rocky.
Port Adelaide, Richmond and St Kilda are our teams in focus today. Troy Chaplin from the Tigers joins us on the line to talk about his club and their fantasy game The Superboot.
To finish the podcast, we get an awkward phone call from Calvin.
Audio clip: Adobe Flash Player (version 9 or above) is required to play this audio clip. Download the latest version here. You also need to have JavaScript enabled in your browser.
Thanks for listening! Feedback is always appreciated. Hit us up in the comments here and if you're feeling nice, a review on the iTunes page would be great!