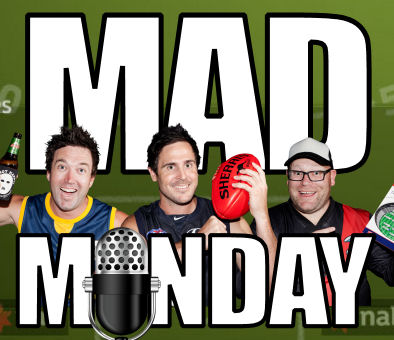 Welcome back for another big Mad Monday episode from Roy, Calvin and Warnie in the middle of the massive AFL Fantasy pre-season! Subscribe now in iTunes and feel free to give us a rating and comment.
This Mad Monday we talk about:
What we're getting out of the NAB Challenge… plus you can probably tell that Calvin is excited about the weekend we had.
Hawthorn, Melbourne and North Melbourne have all played one NAB game so far and are our teams in focus.
Warnie chatted to Andrew Cronyn from FanHub, the new AFL Fantasy providers. Hear about some of the exciting changes to the game plus some hints on how the price changes will work this year and a couple of other surprises!
[audio:http://dreamteamtalk.com/podcasts/dttalkmadmonday024.mp3]
Thanks for listening! Feedback is always appreciated. Hit us up in the comments here and if you're feeling nice, a review on the iTunes page would be great!