Ep 001: Mad Monday Podcast ahead of Round 10
Episode 001 of the brand new DT TALK Mad Monday Podcast is here. Discussing all of the issues from Round 9 and looking ahead to Round 10.

Audio clip: Adobe Flash Player (version 9 or above) is required to play this audio clip. Download the latest version here. You also need to have JavaScript enabled in your browser.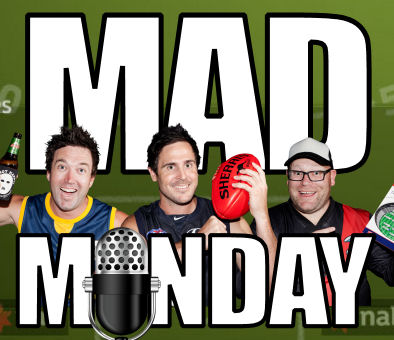 Thanks for checking out the all new DT TALK Mad Monday Podcast. We'll release this every Monday evening for the rest of the year and we'll aim to discuss the issues of the week to get you thinking towards the round ahead. Subscribe now in iTunes.
In the pilot episode (yep, we've got a long way to go!):
Around the grounds
+3 votes, -3 votes
Talking Points of the week
Bubble boys
Breaking Even
My Team questions
Audio clip: Adobe Flash Player (version 9 or above) is required to play this audio clip. Download the latest version here. You also need to have JavaScript enabled in your browser.
Any feedback would be greatly appreciated… what do you want to hear from a Monday evening DT Talk Podcast? Let us know in the comments.