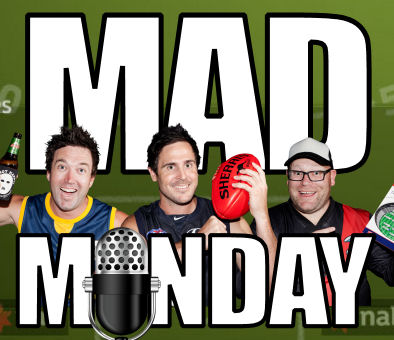 Listen in now to the third DT TALK Mad Monday Podcast. Thanks for all of the great feedback from the last couple. We are very much enjoying this! Back to normal next week with no Monday games, so we'll have a bit more time to think about the show! Subscribe now in iTunes and feel free to give us a rating and comment.
This Mad Monday we talk about:
Around the grounds
+3 votes, -3 votes
Round 12 trade targets and strategy
Why Fremantle players are worth considering
[audio:http://dreamteamtalk.com/podcasts/dttalkmadmonday003.mp3]
Any feedback would be greatly appreciated… what do you want to hear from a Monday evening DT Talk Podcast? Let us know in the comments.