Ep 003: Mad Monday Podcast ahead of Round 12
We've navigated the first of the bye round and our results weren't too bad to be honest! We chat about the round just gone, including Roy's massive score of 2020, what we did right and then we look ahead to Round 12.

Audio clip: Adobe Flash Player (version 9 or above) is required to play this audio clip. Download the latest version here. You also need to have JavaScript enabled in your browser.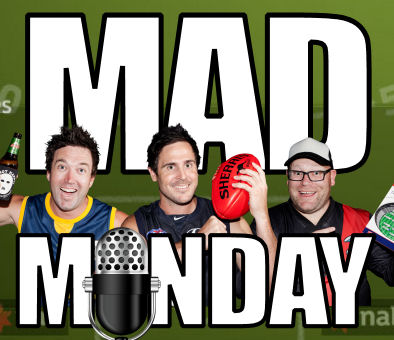 Listen in now to the third DT TALK Mad Monday Podcast. Thanks for all of the great feedback from the last couple. We are very much enjoying this! Back to normal next week with no Monday games, so we'll have a bit more time to think about the show! Subscribe now in iTunes and feel free to give us a rating and comment.
This Mad Monday we talk about:
Around the grounds
+3 votes, -3 votes
Round 12 trade targets and strategy
Why Fremantle players are worth considering
Audio clip: Adobe Flash Player (version 9 or above) is required to play this audio clip. Download the latest version here. You also need to have JavaScript enabled in your browser.
Any feedback would be greatly appreciated… what do you want to hear from a Monday evening DT Talk Podcast? Let us know in the comments.