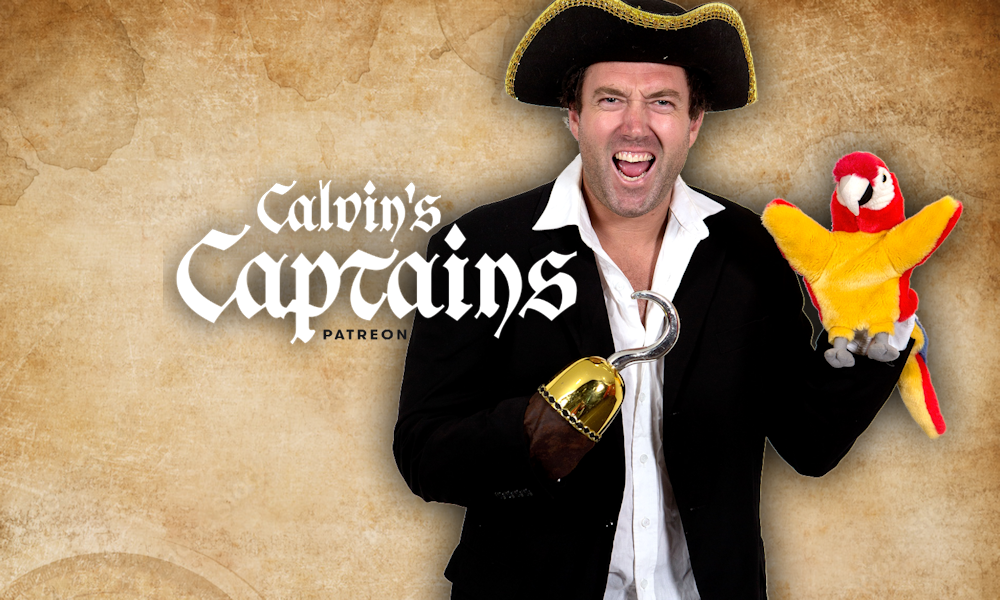 Here we go again and this week my confidence is rather low. Not because of my form which has been red-hot, but the captains this week feel a little "blah" and nothing really jumping out at me with a whole deal of swagger. Either way, I have been working hard and have found some rippers that be of interest to you.
For the full-extended version of Calvin's Captains and my Top-10, join the crew and click the link below. One again, thanks to everyone who has supported us in our journey to make more and make better content.
Here are the captains, ranked in order that I will be picking them for round 11.
CALVIN'S TOP-6 CAPTAINS
#1 – Andrew Brayshaw v Melbourne
@ the MCG, SAT 2:10pm
Last week, Port MIDs scored very well against the Demons with Butters (148) and Rozee (121) leading the way. Brayshaw is coming off 135, 105, 157 and 113 and even had 137 and 94 in this game last year against Melbourne. He has been awesome and should be great again. Just pips Bont for the #1 spot.
#2 – Marcus Bontempelli v Gold Coast
@ the TIO Stadium, SAT 7:25pm
Bont has been in great form himself with 110, 118 and 129 in his last three games. He loves playing the Suns and posted 116, 105 and 133 against them in his last three. Last week against the Suns, Brisbane had 4×100+ and three of those were over 120. Should have a big one here… flag = sore knee?
#3 – Zach Merrett v West Coast
@ Optus Stadium, SAT 7:30pm
Late adjustment! Merrett moves to #3 as the tag will not happen this week, at least not from O'Neill who is dropped. Last week against the Eagles, Hawthorn MIDs were great with Nash (130) and Newcombe (113) the best of the bunch. The Eagles are still the #2 easiest for MIDs this year and Merrett loves playing over there with score of 118, 112, 132 and 124 his last efforts in Perth.
#4 – Rowan Marshall v Hawthorn
@ Marvel Stadium, SAT 1:45pm
Reeves went down last week with an ankle, and Meek took over the reins for the Hawks as Bailey Williams went on to score 104 against him. Marshall is coming off 110 and 116  and here there are lots of things I like and the roof is one of them. A great VC free hit…. the flag, he can be subbed and rested if things get out of hand.
#5 – Tim Taranto v Port Adelaide
@ the MCG, SUN 1:10pm
We all know his form is unreal. Taranto has now scored 120 and 129 in his last two games, hitting 120+ in four of his last five and this one is at the MCG which is a massive tick. The flag… Port are hard. They rank as #1 hardest for MIDs and Melbourne found that to be true last week with Oliver (108) the only player to score more than 90.
#6 – Errol Gulden v Carlton
@ the SCG, FRI 7:50pm
This VC sits there again for you to have another go, and you'd be mad not to have a crack. Good form is great form and Errol has it in spades. 106, 153, 161 and 116 are his last four scores. Anything can happen here and if you are a lucky owner… enjoy the free hit on Friday night.
OTHERS TO CONSIDER…
The best of the rest and each come with their own little flag or slight concern…
Tim English v Gold Coast – Jarrod Witts can be tough. The last rucks to play the big unit have scored 82 (Oscar Mc), 63 (Williams), 107 (Gawn), 48 (Grundy) and 73 (Ryan). English is coming off 121, 92 and 151… but this match rates tougher than the others.
Josh Dunkley v Adelaide – Dunkley had 125 last week and that was made up of 29d, 7m and 8t. He is filling the stat lines. So that means, in his last three games he has scored 125, 88 and that big 172.  Slightly risk, as we can't VC this one.
James Sicily v St Kilda  – St Kilda are #1 easiest for DEFs as they give up the most uncontested marks and most uncontested possessions. Coming off 125 he could replicate Ziebell's 18 marks and 168 not that long ago when he had a day out against the Saints. VC only!
View this post on Instagram
JOIN OUR FREE "KNOCKOUT"
Our Patreon members have enjoyed a version of the game formerly known as the Eliminator that we've dubbed Knockout (well some have enjoyed it, Cal and Warnie were knocked out first week and Roy didn't make the final 32 after losing this week).
We've decided to have a crack at offering a version for all to finish the season. Huge thanks to Jaiden Popowski for his huge effort in being able to offer this extra bit of fun this season.
To find out how it works and how to join this EASY and FREE competition. You have nothing to lose, but cash to gain!