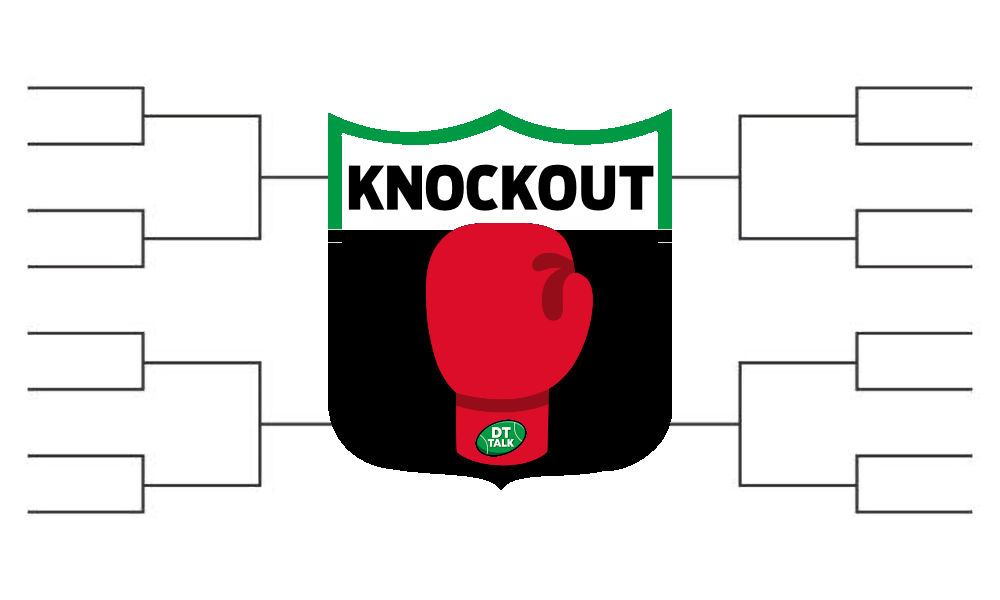 Our Patreon members have enjoyed a version of the game formerly known as the Eliminator that we've dubbed Knockout (well some have enjoyed it, Cal and Warnie were knocked out first week and Roy didn't make the final 32 after losing this week).
We've decided to have a crack at offering a version for all to finish the season. Huge thanks to Jaiden Popowski for his huge effort in being able to offer this extra bit of fun this season.
How it will work?
You will need to join our special Knockout league (click here, or enter code SEKHWV6P) to be eligible. All you have to do is join. Nothing else. We will have a special website, similar to what Jaiden set up for our Patreon legends, where you will be able to follow along.
It will start at round 16 with 512 teams. In order to qualify, the top scoring teams in the league from the FOUR (4) bye rounds will make their way through. That is, your total points. If you're in the top 512, you're in.
The team that scores the most points will play the team that scored the 512th highest score.
Week 1 (Round 16) – 512 > 256 (1st ranked vs 512th ranked, 2nd ranked vs 511th ranked from week prior, etc).
Week 2 (Round 17) – 256 > 128 (1st ranked vs 256th ranked, 2nd ranked vs 255th ranked from week prior, etc).
Week 3 (Round 18) – 128 > 64 (1st ranked vs 128th ranked, etc)
Week 4 (Round 19) – 64 > 32 (1st ranked vs 64th ranked, etc)
Week 5 (Round 20) – 32 > 16 (1st ranked vs 32nd ranked, etc)
Week 6 (Round 21) – 16 > 8 (1st ranked vs 16th ranked, etc)
Week 7 (Round 22) – 8 > 4 (1st ranked vs 8th ranked, etc)
Week 8 (Round 23) – 4 > 2 (1st ranked vs 4th ranked, etc)
Week 9 (Round 24) – GRAND FINAL
Note: In the event of a draw, the team who has posted the highest round score will get the 'win'. This is in line with the new AFL Fantasy tiebreak rules.
What are the prizes?
The winner of the Eliminator will receive $250, however if you're signed up to our Patreon, you will recieve $500. If a Patreon member finishes second, they will receive $250.