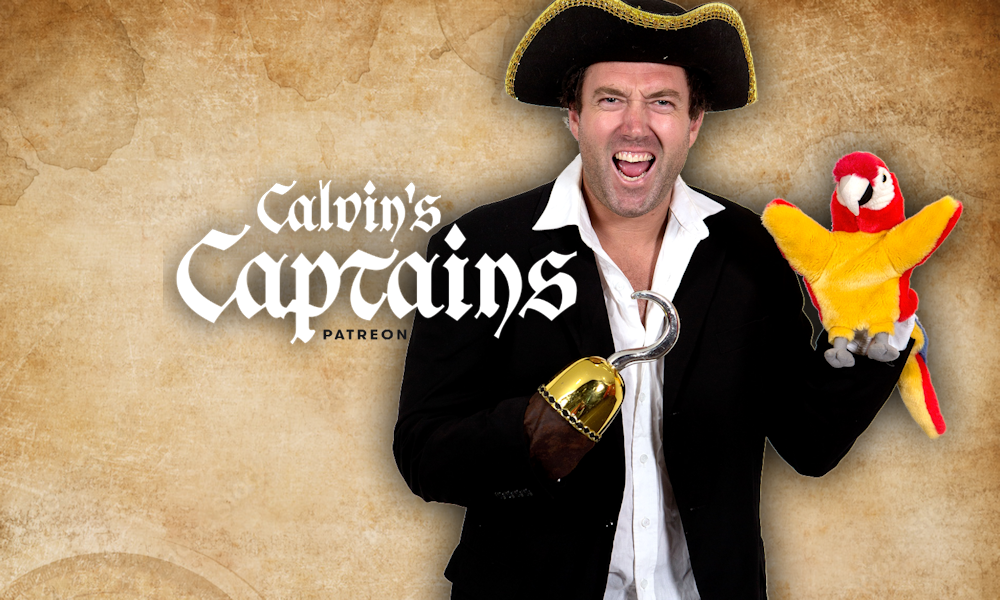 Hey legends – here is round 12 of Calvin's Captains and once again it is a little trickier than normal with limited captain options. BUT… with that said hitting a VC/Loop hole option has never been easier. Full and extended Calvin's Captains can always be found over at our awesome patreon so if you're not involved, get around it because that is 100% wicked as well. Never checked it out… you might as well, it's very good on so many levels.
BYE THE WAY…
Over the bye rounds, the players who are on their bye get LOCKED OUT at the start of the final game of the round. This means that hitting a VC has never been easier. Therefore, I will be taking my best two options on the list in the best order I can… and as it stands… Laird (VC) into Tim Taranto (C) sits well with me.
BACK TO PERTH
Yep… one of the greatest places in the land of Fantasy footy. We're coming back. The guitar will be packed and we plan on sinking cans and having one of the best nights, just like we do every single time we head west. If you've been before, you know what I'm talking about and if you haven't been… click on the link and get tickets NOW because this will sell out. All the info is in the link as well. This is going to be huge.
CALVIN'S TOP-5 CAPTAINS
#1 – Tim Taranto v GWS Giants
@ GIANTS Stadium, SUN 1:10pm
Sorta have to don't we? This guy has scored 120+ in five of his last six games. Geelong last week had 1×100+ against the Giants (but that's Geelong). Before that we saw Sinclair (141), Steele (121) and two other 100+ scores in the Saints game and when the Pies played them, Mitchell (120), DeGoey (120), Daicos (115) and others all cashed in.
#2 – Rory Laird v Gold Coast
@ the TIO Stadium, SAT 7:30pm
HE'S A FREE MAN. But will he be scared to tackle? I highly doubt it. Coming off back to back 131s, Laird is well and truly back. His 16 tackles were the highlight last week and this game will be slippery with plenty of tackles on offer, just like last week when Macrae (123) and Bont (116) combined for 19 tackles between them.
#3 – Zach Merrett v Kangaroos
@ Marvel Stadium, SUN 4:40pm
The Kangaroos are one of Merrett's favourite teams to score against and he proved that last year with 172. He is coming off 111 and 158, and last week Collingwood didn't struggle with DeGoey 127, Daicos 116, Mitchell 112 and Pendle 102… all midfielders.
#4 – Jordan Dawson v Gold Coast
@ the TIO Stadium, SAT 7:30pm
135 last week… 10 tackles. This is a key factor. Tackles! He had 118 and 158 on the Suns in his last two games and as we know, his form is elite with 135, 85, 116 and 116. This one should be huge and ticks all the boxes this week.
#5 – Nick Daicos v West Coast
@ Optus Stadium, SAT 4:35pm
WCE rank #1 easiest for MIDs over the last five weeks but Daicos hasn't been that 120+ gun we seek. He scored 126 against them last year… and hopefully here gets around the easy marks that will be on offer. A big key to him scoring huge.