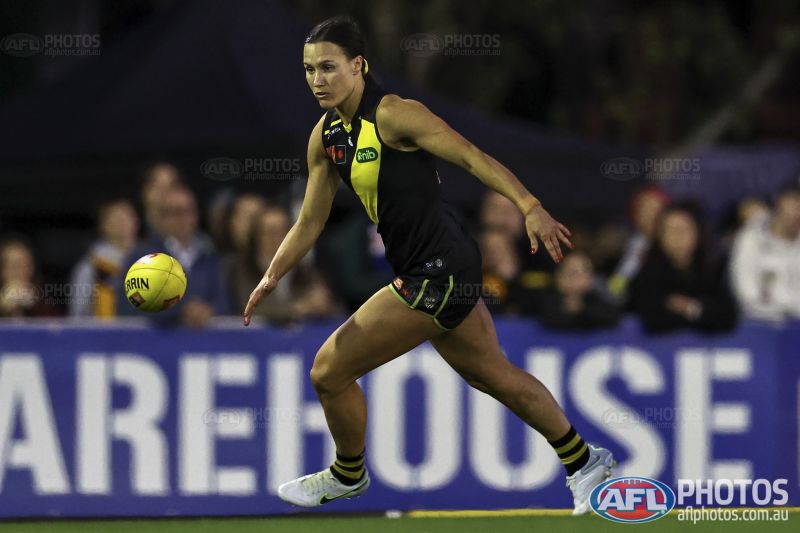 Settling on trade targets for Round 8 was the hardest it's been all season.
Usually there's a cheap rookie who debuted last round with a decent score and has pushed their breakeven into the negatives, allowing us to easily downgrade while still looking after cash generation.
But in Round 7, the highest score from a basement-priced rookie was just 24.
And now with the end of the season approaching, it's difficult to pay up for rookies when we desperately want cash for premium upgrades in the short-term, and there's less point stashing cash generators for the long-term.
Your strategy will depend on how your team's cash generation is tracking.
If you've got enough rookies to downgrade after Round 8 and 9, it'll be tempting to make throwaway trades to any basement-priced rookies who are named this week.
But if you don't, then you might consider the expensive options below to avoid a hasty restructure in Round 10 where the only way to make cash is trading out gun premiums.
Rookies of the round
The votes for the Charlie Rowbottom Medal for best rookie of the season go to:
5. 🐯 Eilish Sheerin (DEF) 80
4. 😇 Hannah Stuart (MID) 76
3. 🦅 Courtney Rowley (MID) 75
2. 🦢 Montana Ham (MID) 72
1. 🟠 Jodie Hicks (FWD) 71
1. 🟠 Tarni Evans (FWD) 71
Leaderboard: 🐯 Sheerin (15), 🦉 Wales (11), 🍐 Dowrick (10), 🍐 Ewings (9), 😇 Stuart (9)
Cash is queen
The biggest price rises by rookies this round were:
😇 Hannah Stuart (MID) $11,200
🏁 Joanna Lin (MID) $7,700
🍐 Alex Ballard (DEF) $7,300
🦉 Lucy Wales (RUCK) $7,200
✈ Danielle Marshall (FWD) $6,900
Trade targets
🏁 Joanna Lin | MID, $45,000, 3%
I was umming and ahhing between Lin and 🦢 Sargent-Wilson but opted for the player who'd end up scoring 26.
Lin only scored 45 but she still has potential to make you some cash despite rising $7,700 this week.
If she can get to $55,000, that's $26,300 for an upgrade in the final round.
✈ Federica Frew | FWD, $39,000, 3%
Frew could be just what we're looking for as our forward rookies slow down and struggle to hit their breakevens.
She only managed 23 and 36 in her first two games, but returned to the team and got to 56.
Like Lin, you could stash her on the bench and reap the reward in a couple of weeks.
Side note
I know this is meant to be an article about rookies but how could I not mention ⚓ Kiara Bowers' record breaking 164?
135 rookies played last round but Bowers outscored 15 or a ninth of them combined.
Bowers also recorded 19 tackles, so with one state line she outscored every rookie bar Sheerin and Stuart and would've nabbed four votes.
More content
💻 Give Benjy a follow on Twitter at @benjylat
📈 Check out DFS Australia and The Dub for stats
🎙 Listen to Jono, Liam, Mel and Will from the Free Kick podcast for advice