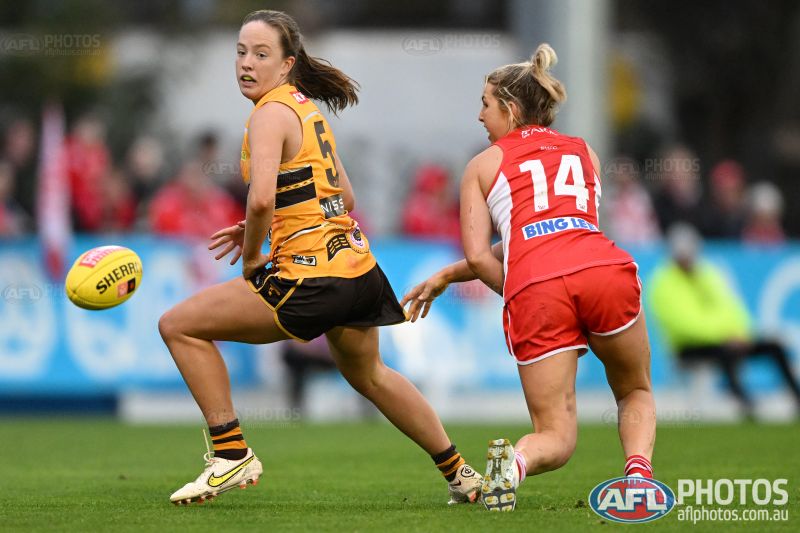 We're already halfway through the season if you can believe it!
I hope the upgrades are going well and you're on the way to a completed team.
192 rookies have taken the field already this year and there were 16 rookies who played their first game of the season this round.
Rookies of the round
The votes for the Charlie Rowbottom Medal for best rookie of the season go to:
5. 🦉 Jasmine Fleming (MID) 88
4. 🦉 Lucy Wales (RUCK) 83
3. 🦢 Cynthia Hamilton (FWD) 82
2. 🐯 Eilish Sheerin (DEF) 78
1. 🍐 Alex Ballard (DEF) 76
Leaderboard: 🍐 Dowrick (10), 🐯 Sheerin (10), 🍐 Ewings (9), 🦉 Fleming (8), 🦉 Wales (7)
Cash is queen
The biggest price rises by rookies this round were:
🍐 Abbey Dowrick (MID) $11,900
🦢 Cynthia Hamilton (FWD) $11,000
🦉Jasmine Fleming (MID) $10,400
🐯 Eilish Sheerin (DEF) $10,100
🦉 Lucy Wales (RUCK) $9,800
Trade targets
🦢 Cynthia Hamilton | FWD, $54,500, 3%
I'm not crazy about this pick but popular forward rookies have been slowing down and Hamilton's price is about to rise quickly after an 82 on the weekend.
She returned from concussion well and attended 75% and 67% of centre bounces before the injury.
🦢 Aimee Whelan | FWD, $44,400, 30%
I promise I'm not letting my Swannies bias skew my advice but Whelan's a great pick to bring back in if you traded her out when she missed two games with injury.
She returned with a 56, following her 54 from 83% CBAs in Round 2.
Side note
I've been keeping an eye on how the Wales' twins have fared after keeping each other quiet in Round 1 (Wales Watching, if you will).
So far Lucy has scored the most every round except Round 4, when Stephanie pumped out a 74.
Lucy's also fifth in the Charlie Rowbottom Medal after scoring 71 and 83 in Rounds 3 and 5.
More content
💻 Give Benjy a follow on Twitter at @benjylat
📈 Check out DFS Australia and The Dub for stats
🎙 Listen to Jono, Liam, Mel and Will from the Free Kick podcast for advice