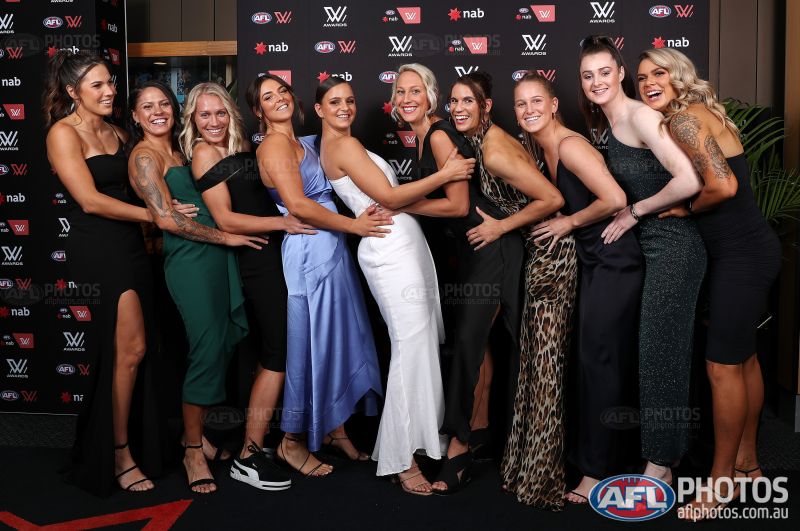 The AFL Women's Best and Fairest gets a lot of media coverage but everybody knows that the Fantasy Pig of the Year and Rookie of the Year Medals are far more prestigious than anything given out at the W Awards.
So without further ado, here are the inaugural winners after an excellent 2022 season.
Fantasy Pig of the Year
🐦 Ebony Marinoff scored the most fantasy points this season with 1,049.
She was the highest scorer twice and averaged 25 disposals, four marks and eight tackles across all 10 rounds.
But we also need to acknowledge ⚓️ Kiara Bowers, who was the highest averaging player for the third season in a row and bettered her 109 in 2021 and 110 in 2020.
She averaged 115 and pumped out the highest score of the year with 152 but was restricted to just six games due to suspension and injury.
Therefore I'm naming the AFLW Fantasy Pig of the Year Medal the Kiara Bowers Medal.
Congratulations Ebony Marinoff for winning the inaugural Kiara Bowers Medal!
Rookie of the Year
Players who started the year at $20,300 or less were eligible for the AFLW Fantasy Rookie of the Year Medal and the top five scorers were awarded votes each round.
And who polled the most votes?
🐱 Georgie Prespakis!
She started the last round with 11 votes but leapfrogged 😈 Eliza West (15) by scoring a massive 92 points and polling the maximum five.
Prespakis averaged 60 fantasy points, 13 disposals, one mark and seven tackles but we also need to recognise ☀️ Charlie Rowbottom's feats.
The number one pick scored the most points of any rookie averaging 67 across all 10 games.
But Rowbottom finished tied fourth in the medal count because she played three games that didn't count for fantasy purposes and missed out on polling votes when she scored 68, 70 and that mammoth 104.
For that reason the AFLW Fantasy Rookie of the Year Medal will now officially be called the Charlie Rowbottom Medal.
Congratulations Georgie Prespakis for winning the inaugural Charlie Rowbottom Medal!
Honourable mentions
🦘 Ashleigh Riddell was never the fantasy pig of the week but scored the second most fantasy points with 1,028 and averaged the most disposals with a whopping 30.
Meanwhile Marinoff's partner in crime 🐦 Anne Hatchard started the last round in the lead but came in third with 1,024 points, despite an injury affected 37 in Round 3.
A shoutout also to go to rookie forward ☀️ Tara Bohanna for averaging 52 across all 10 games and generating the most cash of all players with $25,800 from her basement starting price, despite scoring 10 in Round 1.
And big thanks …
… to Selby and the team at Moreira's Magic for creating the first ever AFLW Fantasy competition.
More than 2,000 coaches competed and many, like me, would've watched more AFLW and read more articles than ever before thanks to the beauty of fantasy footy.