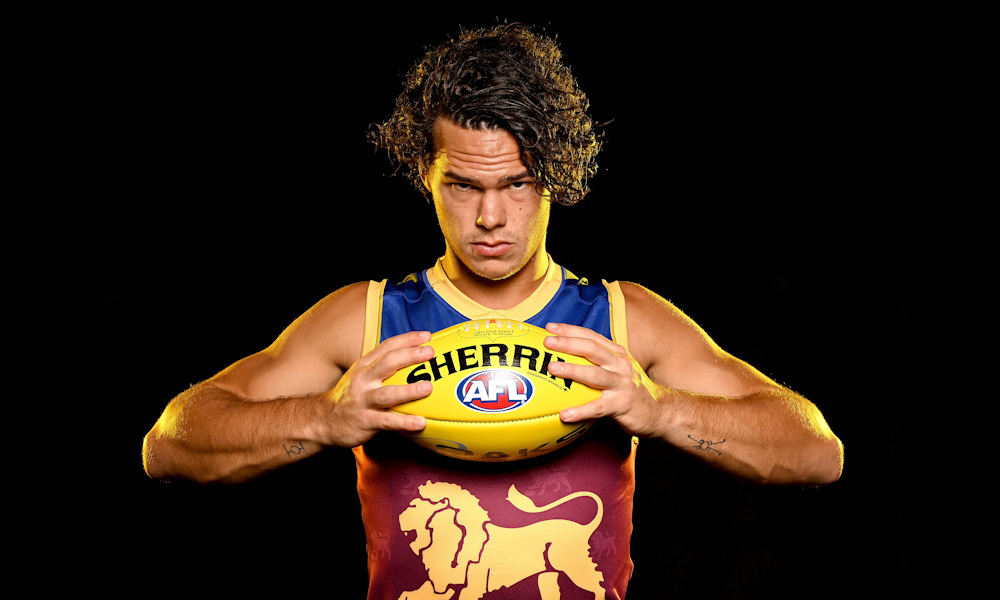 Name: Cameron Rayner
Team: Brisbane Lions
Position: FWD
Price: $396,000
Bye round: 14
2021 average: N/A
2021 games played: N/A
Predicted average: 65
Draft range: F4-F5 target in deep leagues
Click here for 2022 Fantasy prices.
Why should I pick him?
Australian's are big fans of a comeback story. Whether it's the 1983 America's Cup run, Tim Cahill's heroics against Japan in the 2006 World Cup, Ron Barassi overturning a 44-point deficit in the second half of the 1970 Grand Final or Steven Bradbury himself; Aussies love to root for a local defying the odds. Cam Rayner's fantasy outlook for 2022 probably doesn't fall into the same category as those previous feats, but for passionate coaches, it matters much, much more.
The main attraction in selecting Cam Rayner is his starting price. As a result of his ACL tear in last year's AAMI Community Series, Rayner is now priced at an average of just 47 with a realistic chance he score 15-20 points better throughout the upcoming season. Currently, one of the most popular FWD picks, Rayner is sitting in 22% of teams with a lot of coaches high on his money-making ability. Entering his 5th season, the Lions will rely on Rayner heavily as they launch another premiership assault, with their star youngster playing in all 63 possible games to start his career before succumbing to injury last preseason.
Averaging close to a goal a game and owning an average of 55.7 fantasy points through his career so far, the No. 1 pick from 2018 was promised "more midfield time" prior to getting hurt a year ago. 12 months on, that promise may come to fruition in the upcoming season with Rayner working on his aerobic fitness this summer and impressing in a recent match simulation session. Showcasing his explosiveness out of the middle, Rayner looks to be back at the level he was prior to his season-ending injury which is a positive sign for those keen on investing in the sub-$400K gun.
If that MID time does eventuate, I still can't see Rayner becoming a bonafide fantasy star overnight and shooting his average north of 80, or even 70 for that matter. Still, there's no doubt Brisbane plans to unleash him in the midfield as he continues to develop and a fast start to the season could see Rayner give faithful coaches a handy boost up the rankings.
Why shouldn't I pick him?
Already this preseason Cam Rayner has bounced in and out of my team, but my gut keeps telling me to avoid picking him. Sure, the talent and the role are potentially there, but there aren't too many red flags surrounding the scoring ability of the dynamic Brisbane MID/FWD. In his career so far, Rayner only has 3 triple-figure scores and there are a lot of threats to his midfield claims in the shape of Zac Bailey and Nakia Cockatoo; not to mention elite ball-winners such as Hugh McCluggage, Lachie Neale, Jarryd Lyons and the dangerous Dayne Zorko.
Instead of becoming a household fantasy star, I see the best-case scenario for Rayner's fantasy career as a premium MID/FWD type like Dustin Martin and in the back half of his career, Nat Fyfe. That famous duo have produced dominant scoring seasons in the past, but their danger in front of goal keeps them out of a full-time midfield role for their respective sides and fantasy coaches alike. His versatility and growing talents may see Rayner become an important part of a contending outfit for the Lions, but we're all about the numbers as fantasy coaches and a career average of just 11 touches doesn't fill me with confidence about his scoring chops.
With that being said, there are enough pros to warrant picking him to commence the season. It would be unfair to expect Rayner to hold onto a spot in our teams for the entire season though with a scoring average in the high 60's a fair guestimate. That's good enough to see him make roughly $150K-$185K and provide you with another stepping stone to a premium FWD option, but that's banking on Rayner hitting the ground running from Round 1 and not dropping a dud score in the process (32% of the time he's failed to top 50 points). I don't like the chance of that happening…
Deck of DT Rating.
QUEEN
There are bound to be a varying degree of opinions surrounding Rayner's fantasy potential in 2022. What side of the fence you fall on may determine whether the Lions youngster commences the season in your side, but I think there are better options worth pursuing. Should he continue to burn up the track this preseason more coaches will be tempted, but at best, Rayner will make you a quick $150K and torment you for months if you can't abandon ship.
FOLLOW ME ON TWITTER: @SportsbyFry for all things AFL Fantasy (and more)! Got something to say about the deck or AFL Fantasy in general? Join the conversation and use the hashtag… #AFLFantasy.