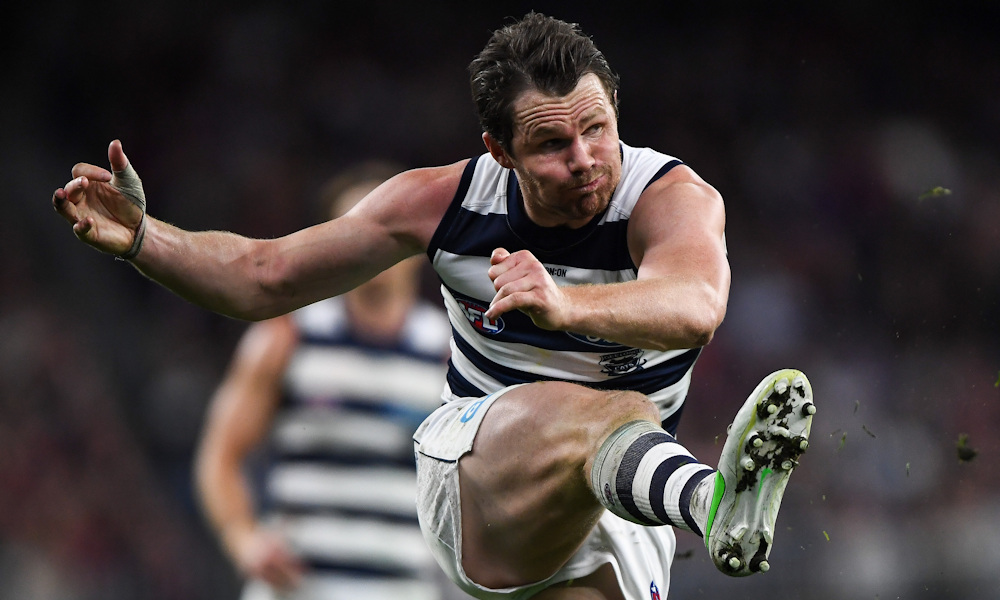 Name: Patrick Dangerfield
Team: Geelong
Position: MID
Price: $728,000
Bye round: 13
2021 average: 86.8
2021 games played: 13
Predicted Average: 95-100
Draft range: 4th/5th round
Click here for 2022 Fantasy prices.
Why should I pick him?
Year on year for the last decade, Patrick Dangerfield has proven to be a consistent and reliable fantasy scorer, regarded to be in the top bracket of players in the AFL. Dangerfield is a known fantasy asset who we've seen average as high as 121 over the course of a single season but comes in heavily discounted on his Brownlow winning form following an arguably poor 2021 for the cats. After averaging a meek 87 in 2021 (worst season since his 2011 71 avg), Dangerfield comes into 2022 priced at just $728,000 and must be considered at this price. His price has been helped following a 15 point game in round 21 that dropped his season average by 6 points, proving there's certainly a bit of meat on the bone from a fantasy perspective. For a player who's averaged over 100 in his six previous seasons before the 2021 blip, there's a lot to like about Dangerfield at this starting price.
A fierce competitor who left the Crows in search of premiership glory, Dangerfield knows he's coming towards the end of his career, yet that premiership medallion still eludes him. Aged 31 coming into the year, I reckon we'll only see the hunger grow in him as he continues this premiership hunt. Though ageing, he's still been trusted to play in the centre of the ground, managing to average a tick under 60% CBAs over the 2021 home and away season, and 75% over his three 2021 finals games for cats. Coaches starting with Dangerfield will be hoping that he picks up where he left off, as we know he's a better fantasy option when playing primarily in the midfield as opposed to being camped up forward.
Dangerfield has an uncanny ability to win games off his own boot like few other players in the AFL. We've all seen the times where he decides to go absolutely gangbusters and brain it with a 25+ disposal and 3 goal game, ripping it away from the opposition and posting a captain worthy score in the process. For one, I'd much rather be an owner than not when he pulls these matchwinning performances out of his back pocket. With the CBA role still evidently there for Patrick Dangerfield and an uninterrupted preseason under his belt, coaches will be hoping for many more game-breaking performances in season 2022. With a solid body of work in the lead up to round 1, it's quite possible we'll see him return closer to his 100+ average that we've come to know him for.
Why shouldn't I pick him?
In previous seasons Dangerfield has been an awfully easy selection for fantasy coaches for one reason; his forward status. Evidently, Warnie isn't too hot on starting him this year as we see Dangerfield available as a MID only to start season 2022. Now that coaches can't hide him up forward as F1/F2, we see his classic ownership dive having ended last season owned by 33% of the competition, to being selected by a measly 4% heading into round 1 lockout this year. Understandably, coaches aren't too bullish on having Dangerfield taking up one of their prized midfield slots, especially when we've got other MID only options in Caleb Serong $691,000, Patrick Cripps $686,000 and Adam Cerra $732,000 around the same price.
When thinking of never again lists, coaches have a few players who immediately spring to mind having burnt them in the past, who are automatically excluded from selection talks. One of Cal's favourites, affectionately coined 'Dramafield' is one such player who many coaches choose to steer clear from whenever possible. Known to carry on like a bit of a pork chop, we've even had a 'Dramafield 2' sequel when Patrick seemed to be auditioning for a role on the silver screen. For a player of such fantasy pedigree, it's a fair knock to be known as a player who carries on a bit, to the point where prospective fantasy coaches would rather save the hassle and look elsewhere.
Like other ageing, banged-up bodies of the AFL Patrick Dangerfield may see himself spending a bit more time forward in 2022 to help nurse him through the home and away season. Whilst his hard-hitting, bash and crash game style is fantastic to watch and easy on the eye, we all know it's not sustainable. The cats have a few young midfielders like Parfitt and Narkle who may see a bump in their on-ball time this season, potentially helping Dangerfield to spend a bit more time forward playing as a lead-up target. This cotton wool approach certainly wouldn't be the worst option for the cats, given injuries forced him out of 6 games whilst he battled through many more persistent niggles last year.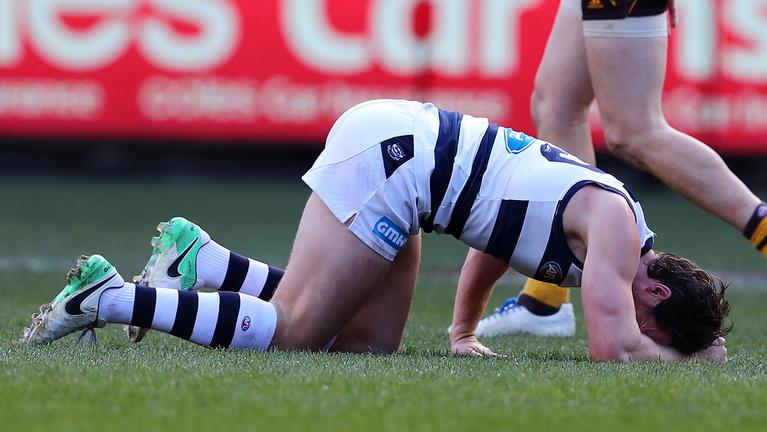 Deck of DT Rating.
Queen
Priced 34 points below his best season average, you'd be crazy not to take a second look at Patrick Dangerfield as a starting option this year. As hungry as he may be for a premiership medal, I can't see him averaging much more than 100, with his body banged up and father time starting to catch up with the 8 times All Australian. I think there's a bit of value on his starting price, but as he is taking up a midfield slot he may be a better slide watch in your draft leagues. Looks to be a great point of difference for those who start him in classic though, maybe he'll repay it in round 6 with MID/FWD DPP status…
FOLLOW US  ON TWITTER: @DTTALK for all things AFL Fantasy (and more). Got something to say about the deck or AFL Fantasy in general? Join the conversation and use the hashtag… #AFLFantasy.