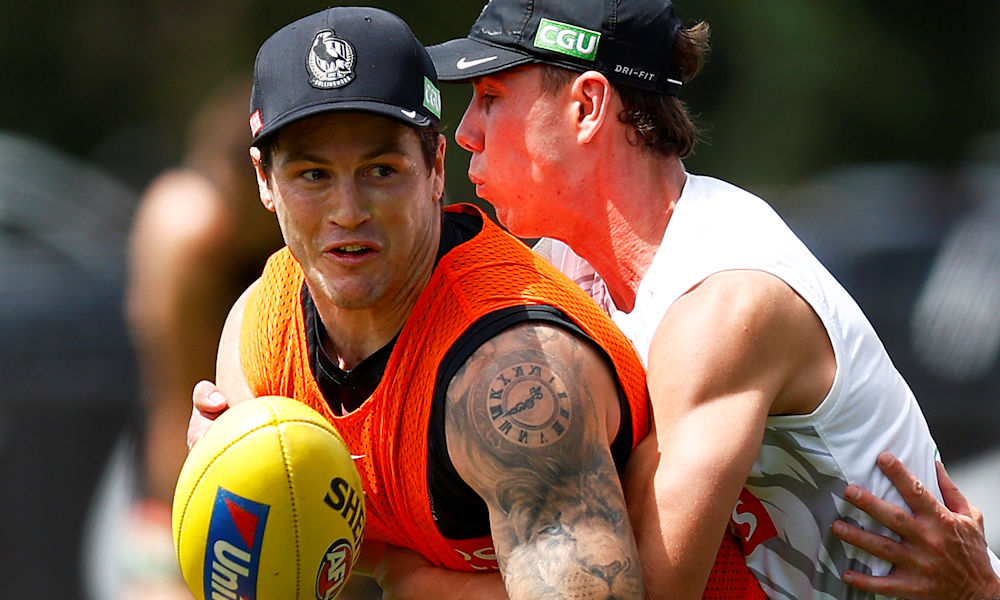 Name: Jack Crisp
Team: Collingwood
Position: DEF/MID
Price: $854,000
Bye round: 14
2021 average: 101.8
2021 games played: 22
Predicted average: 98
Draft range: Early Rounds
Click here for 2022 Fantasy prices.
Why should I pick him?
RELIABLE
Jack Crisp has not missed a game since he arrived at Collingwood seven seasons ago. He's played 163 games straight! That's seven straight seasons without missing a game. That's insane folks. To put it into perspective, the next best for current players is 74 (Jack Macrae & Jack Darling). He's also 28 so coming into his physical prime. What this means is that whilst other people might burn trades on an injured premium you can use your trades to actually improve your team.
CONSISTENT SCORER
In the past three seasons Jack Crisp has averaged: 2019 – 98, 2020 – 95 (adjusted), 2021 – 102. Before that he had four seasons averaging between 84 and 91. He also closed 2021 with an average of 103.5 post-bye. If you take out his RD 23 score (the deadest of rubbers which also cost me a car), his post-bye average jumps up to 109. This guy is a proven scorer in the backline or midfield and should once again deliver in the 95-110 range.
ROLE
Although predominantly playing off halfback, he does get minutes in Collingwood's midfield. In 2021 he attended 38% of Collingwood's centre bounces. When playing more than half the game in the middle his 2021 average was 105 compared to 100 when playing less than 50% midfield. This is one to watch in the pre-season.
CEILING
Jack Crisp can go bang! In 2021 he had 4 scores over 120 and 8 scores over 110. If he gets a fantasy friendly role he can definitely string together some big games and get your team a great score.
Why shouldn't I pick him?
ROLE
Although he's proven he can score well playing off halfback, he does occasionally get a more defensive role which restricts his scoring. In 2021 he had 5 scores under 80 – not exactly what you want from a premium! A new coach potentially increases this risk.
COLLINGWOOD
I don't like Collingwood's chances of making finals or winning games this year. De Goey may not play, there is turmoil off the field and a new coach coming in generally signals a rebuild. Last year they finished 2nd bottom with 6 wins and I expect them to win around that many this year. Now given Crisp is a defender this might not be an issue and may even help him accumulate touches down back. But it could also mean opportunities are given to younger players and defensive roles given to older blokes like Crisp. I'm not too concerned but it is one to keep an eye on!
BYE ROUND
Maybe I'm clutching at straws here but Crisp shares the Rd 14 bye with popular defenders James Sicily & Aaron Hall. I think you can start with all three but it does limit your flexibility as to who you bring in before the bye rounds.
Deck of DT Rating.
KING
Jack Crisp will be a Top 6 defender in 2022. He has the best chance of playing every game out of all current players and this will save you a trade. He's a safe play with a little upside but very little downside too. Lock him into your team and be rewarded week after week.
FOLLOW ME ON TWITTER: @LEMON_DT for all my AFL Fantasy tips, tricks and tantrums this year. Got something to say about the deck or AFL Fantasy in general? Join the conversation and use the hashtag… #AFLFantasy .