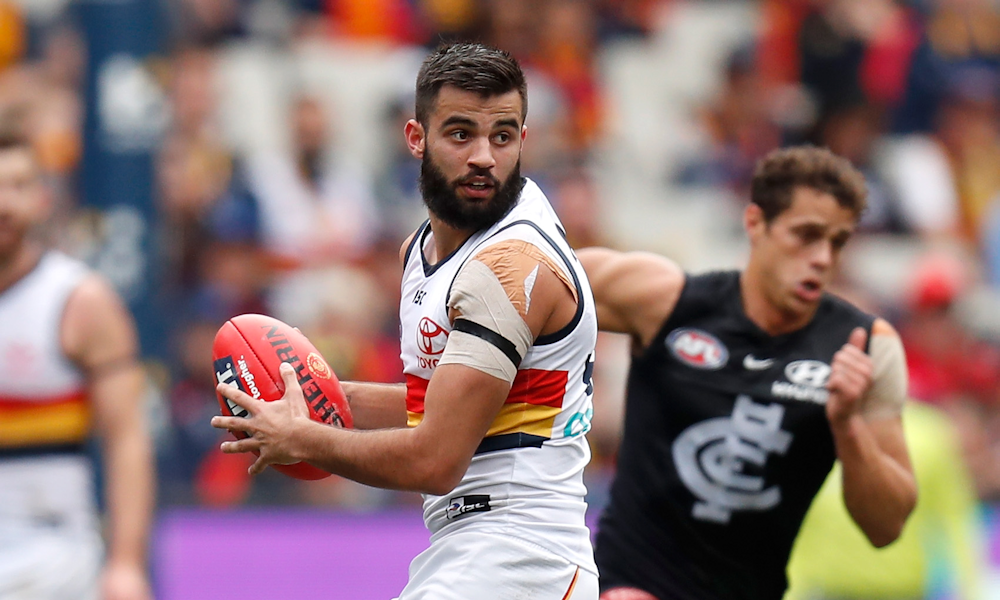 Name: Wayne Milera
Team: Adelaide
Position: DEF
Price: $378,000
Bye round: 13
2021 average: DNP
2021 games played: DNP
Predicted average: 72
Draft range: Late rounds
Click here for 2022 Fantasy prices.
Why should I pick him?
You pick Milera for multiple reasons and I'll even put them under nice little sub-headings for easier reading.
HE'S BACK
According to a recent article of AFL.com.au, Milera is back in training and looking great. To summerise the article for the lazy ones out there, the heading reads "Back on track: Dashing Crow in full training after knee injury".
In the article, Milera states, "(I'm) confident the knee is in really good shape at the moment, and all the rehab I've been doing has prepared me to be able to train". He goes on to say… "The high-performance staff, physios, and doctors are really confident with how I'm going, and I am confident I can work through January and February to get ready."
If this continues, make no mistake about it – with pre-season games under his belt, he will be back to his very best and a dead-set easy pick in Fantasy.
CHEAP
At $378,000 and listed as a defender, the risk is minimal with Wayne. Priced at an average of 45, he is 30 points under what he averaged in 2019 from 19 games. At the start of 2021, he was priced at 58 and even then we were all jumping on board.
At this price, he will sit in most teams at either D5 or D6 which will make your backline look very good from the word go.
CAN SCORE
My prediction of what Milera can average is a conservative 72. He did average 75 in 2019 and the year after this, many were looking at Milera to 'go even better' in 2020. He will get off to a slow start after not playing for two seasons and therefore we can't expect him to be 100% back, preforming better than what he was in the past. This will come.
Why shouldn't I pick him?
"Wayne Wayne go away… come again another day."
Let's face facts, Milera has only played two games in two years. A stress fracture in his foot and a serious knee injury are the reasons why he hasn't been playing. The words "injury prone" now come to mind.
If you are picking Milera in your team at a price of $378k, what will you do why this "injury prone" defender goes down again? Dropping him to a rookie (on field) will most likely be your only play. You're not finding the half a million you'll need to trade him up to an uber-premium.
Deck of DT Rating.
JACK
A fit Milera picks himself. It's as simple as that. With all reports at this stage being positive it's clear to see why he will be one of the most popular selections this year. At this early stage he sits on 40% of teams as the sixth most selected player.
Expect this number to grow on the condition that the training reports remain positive.
FOLLOW US  ON TWITTER: @DTTALK for all thing AFL Fantasy (and more). Got something to say about the deck or AFL Fantasy in general? Join the conversation and use the hashtag… #AFLFantasy.