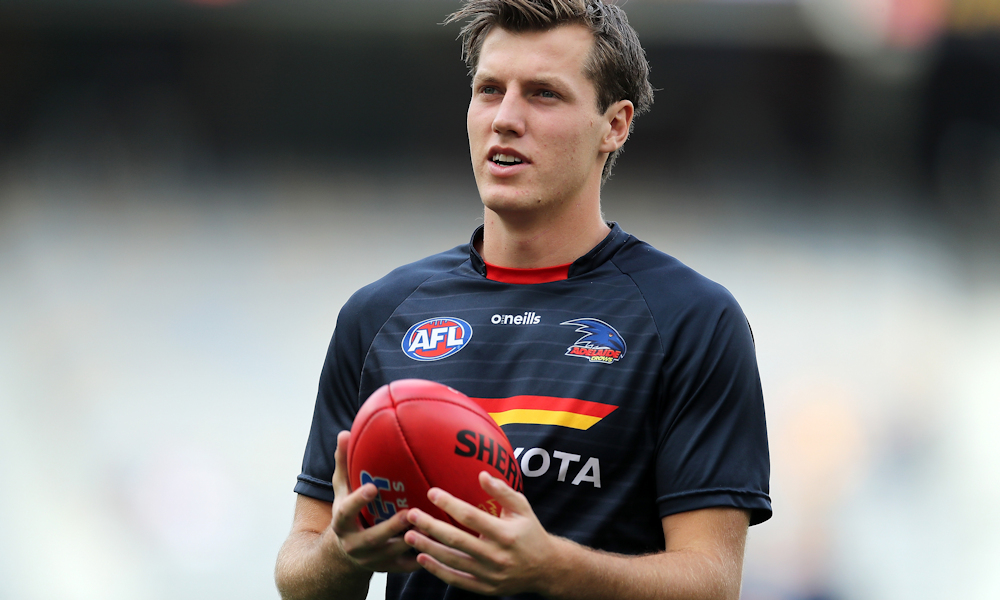 With the first of the bye rounds coming up, there is a lot for fantasy coaches to consider. As we know, we will have 3 trades for each of the bye weeks so these 9 trades are going to be very important, and ultimately determine how the back half of our year is going to look like.
Let's take a look at the weekend forecast and what we have to look forward to.
Melbourne vs Brisbane @ Giants Stadium
Weather Forecast
Around 14°C, mostly cloudy with a small chance of showers
Team Lineups
Melbourne
IN
OUT
Ed Langdon (Injured)
Brisbane
IN
Ryan Lester, Lachie Neale
OUT
Tom Berry (Medi-Sub), Rhys Mathieson (Omitted), James Madden (Omitted)
Players to Watch
Max Gawn
Should have a big game tonight against the Big O. Has struggled against the Lions in the past, only averages 72.8 against them from 8 games. But I don't think that will be the case.
Clayton Oliver
Clarry could be massive! Has a great record against the Lions, averging 112.8 in his career 5 games against them. The best VC loophole tonight.
James Harmes
Will be interesting if he goes to anyone like he did last week with Libba. If so, he will be in the guts and his scoring should be good.
Lachie Neale
Interesting to see how the Brownlow Medalist fairs in his first game in 6 weeks. Could he cop a Harmes tag straight up? I think that is a big possibility. I wouldn't be picking him up this week, but if you are, be cautious.
Sydney vs St Kilda @ SCG
Weather Forecast
Around 16°C, Sunny
Team Lineups
Sydney
IN
Joel Amartey, Robbie Fox, Tom Hickey, Logan McDonald
OUT
Kaiden Brand (Omitted), Hayden McLean (Omitted), Callum Sinclair (Omitted), Dylan Stephens (Omitted), Lewis Taylor (Medi-Sub)
St Kilda
IN
Hunter Clark
OUT
Tom Highmore (Omitted), Jack Lonie (Omitted)
Players to Watch
Isaac Heeney
One of the value picks off the round! Coming off a 135 last week, priced at 539k and a breakeven of 25, great option and should be good once again. Definitely in my plans.
Jack Billings
I am interested to see how Jack scores this week. He is flirting with being a top 6 forward and if he can score big, I think he will be a good option post his round 13 bye.
Adelaide vs Collingwood @ Adelaide Oval
Weather Forecast
Around 17°C, cloudy with light rain expected later in the day
Team Lineups
Adelaide
IN
Ronin O'Connor
OUT
Sam Berry (Injured), Nick Murray (Omitted)
Collingwood
IN
Jamie Elliott, Max Lynch, Jay Rantall, Josh Thomas
OUT
Callum Brown (Omitted), Brodie Grundy (Injured), Finlay Macrae (Medi-Sub), Chris Mayne (Managed), Tom Wilson (Omitted)
Players to Watch
Rory Laird
Disappointing last week with Lairdy's first real bad score of the season. However, he has a great matchup this week. Last year, Laird had a massive game against the Pies in what was his coming out party as a midfielder. 37 touches, 9 tackles and 139 points in a shortened game! And Collingwood still give up a truckload of points. Big bounce back coming.
Ronin O'Connor
I am interested to watch Ronin this week. Played decent in his first game with 8 tackles. Hope he gets more than 60% game time. A downgrade option to consider.
Jay Rantall
Finally back for Roy and the rest of his owners. Again, another rookie to keep an eye on this week to see what he does.
Jordan De Goey
Now, De Goat. I am not getting sucked in to one good game… However, if you can back it up again in the midfield, we can maybe revisit this next week.
Essendon vs Richmond @ Optus Stadium
Weather Forecast
Around 21°C, partly cloudy
Team Lineups
Essendon
IN
Aaron Francis
OUT
Will Snelling (Injured), Brandon Zerk-Thatcher (Omitted)
Richmond
IN
Shane Edwards, Marlion Pickett
OUT
Toby Nankervis (Injured), Hugo Ralphsmith (Omitted), Daniel Rioli (Medi-Sub)
Players to Watch
Jordan Ridley
One of the value picks in defence a couple of weeks ago but has been disappointing for coaches who brought him in. Interested to see if he can bounce back again the tigers who do give up some points to defenders.
Dustin Martin
Dusty loves playing the Bombers, averages 111.4 in his 13 careers games against them. I wanna see a ton Dusty!
Mabior Chol/Callum Coleman-Jones
Now everyone is talking about CCJ but I think Mabior Chol is the more intriguing option out of the 2. Played more ruck time last week, and is named in the ruck. As we know, Nank is out for an extended period. I think CCJ will be playing the Tom Lynch role where he rucks inside forward 50 but plays more forward so I think Mabior will be the no.1 ruck from the team, maybe some Pickett thrown in as well. Will be interesting to see the split, I think Mabior, who is cheaper than CCJ at 348k, will be a great option in round 14…but I may be wrong and it might be CCJ. We see.
Carlton vs West Coast @ SCG
Weather Forecast
Around 18°C, Sunny
Team Lineups
Carlton
IN
Paddy Dow, Zac Fisher, Jack Newnes, Luke Parks
OUT
Michael Gibbons (Injured)
West Coast
IN
Brayden Ainsworth, Harry Edwards, Luke Edwards (Debut), Luke Foley, Zac Langdon, Xavier O'Neill, Zane Trew (Debut), Nathan Vardy
OUT
Brendon Ah Chee (Injured), Oscar Allen (Injured), Jarrod Brander (Injured), Tim Kelly (Injured), Josh Kennedy (Injured)
Players to Watch
Patrick Cripps
Another player that is value this week priced at 648k. Eagles have a depleted midfield, and I think Crippa and Walsh can take advantage. If Crippa gets another ton, that's 4 in a row and a great option post his round 13 bye.
Zac Williams
Now I really want Zac to score something this week. Regardless of how poor he has been this season, he is only just over 500k and if he can show something this week, he will be another interesting proposition after his bye.
Andrew Gaff
Will he cop the Curnow tag? Potentially with both Shuey and Kelly out of the team. I hope not, as I have him. Really needs to score big as he has been poor by his standards this season.

Fremantle vs Western Bulldogs @ Optus Stadium
Weather Forecast
Around 20°C, overcast with showers expected during the day
Team Lineups
Fremantle
IN
Reece Conca, Griffin Logue, Matt Taberner, Joel Western (Debut)
OUT
Sam Switkowski (Injured)
Western Bulldogs
IN
Ryan Gardner, Mitch Hannan, Stefan Martin, Anthony Scott, Rhylee West
OUT
Riley Garcia (Injured), Lachlan McNeil (Omitted)
Players to Watch
Adam Cerra
Another underpriced option potentially to consider. Has 3 scores over 80 in a row priced under 600k. If he can score well against one of the hardest teams for mids to score against, I think he will come into calculations for a lot of coaches.
Jack Macrae
Just a small flag, but Macrae could potentially cop the Serong tag this week. I have my doubts as I think more teams will start going to Libba as they saw how well it worked for Melbourne last week but you just never know.
Lachie Hunter
Can Bevo please leave Hunter on a wing for a full game?! We all know he can score massive, but with the bye then the Cats at the Cattery, I will wait. But my hand could be forced if he goes massive.
Bailey Smith
Similar to Cerra, priced under 600k and playing in the guts more now with Treloar and Dunkley out. But similar to Hunter, bye then the Cats. Still a good value option in the midfield.
My Trades
Jiath -> Bianco
Warner -> Heeney
Phillips -> Oliver/Mills/Lloyd or Docherty/Bontempelli
My first 2 trades are pretty set. I bring in the must have rookie of the week in Bianco and the value pick of the week in Heeney. My only question I need to figure out is my last trade. I can get Oliver and have essentially no money, Mills and 50k or Lloyd and just over 100k. If however, West Coast and Richmond's round 14 game is moved to round 13 (means both West Coast and Richmond might have byes moved to round 14) then I would need to look at a round 13 bye player with Docherty and Bontempelli at the top of my list. Cripps is value but I feel safer with the other 2. Other thing I could do is bank cash, miss out on Heeney and get Ronin O'Connor but I do like Heeney. Ahaha, I guess I have some thinking to do!
Thanks everyone for reading the Weekend Forecast. If you have any questions regarding trades, or anything else, leave your questions in the comments section below or hit me up at my Twitter or Instagram (link provided below).
Good luck for the first of the bye weeks!
Instagram: @baileyirrgang
Twitter: @baileyirrgang