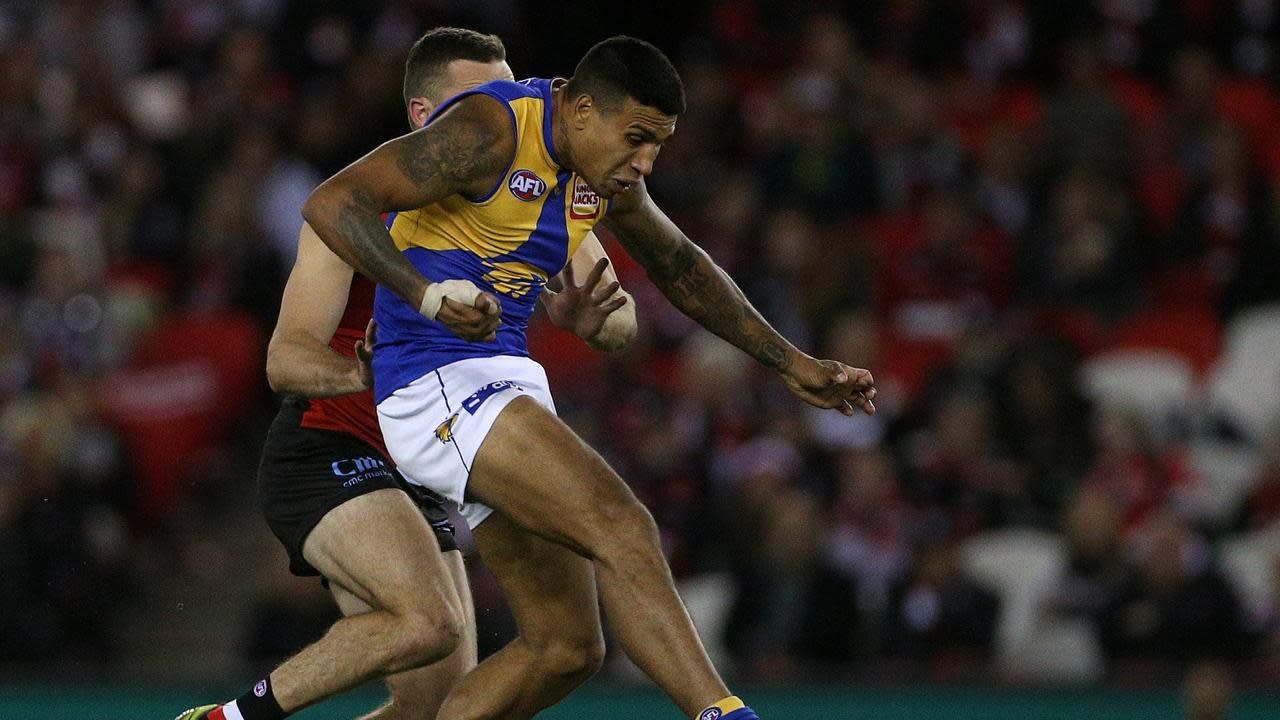 Wow, what injury carnage. This will make the next few weeks of bye planning a bit of a lottery; however, it creates massive opportunities.  But, before we get into the serious business of bye planning, I thought I'd look at the next few weeks of games from the viewpoint of winners and losers. We'll focus on some winning options this week and the those to avoid next week. The aim is, can we find a gem in the next few weeks who will score a little better than others think based on the team matchups.
Here are the teams over the next 4 weeks which have an interesting run of potential wins and losses, for potential wins and close losses, Hawthorn, Port, Essendon, Geelong and West Coast. Whilst, for losses and some tough games the sides which spark interest are Fremantle, Bulldogs, St Kilda, Carlton and Collingwood (but more next week).
Port and Being Flat Track Bullies
Round 12 bye creates an issue, so you are probably only bringing in a Port player to replace a non-player or your bye planning is going well (i.e. Rozee for Stephenson). In their 2 losses to the Eagles and Lions, here are the fantasy players you'd be looking at scores, Rozee 57 and 76, Boak 91 and DNP, Wines 85 and 126, and in both games, there were 3 scores over 100. In all their wins, except the outlier against St Kilda, they roughly average 2-3 players above 100.  Whilst they may be flat track bullies it does not translate into fantasy whether they win or lose. This means irrespective of their draw, I wouldn't be buying a premium from Port Adelaide unless it was Wines or under-priced Rozee.
Essendon
This won't shock anyone, but Essendon average around 3 players over 100 irrespective of wins and losses apart from the Collingwood game (that is a theme). The players are midfielders and occasionally a defender, which means get Ridley in the next 2 weeks.
Teams which play Collingwood
Defenders
Sydney: feast on Lloyd or Mills. Port Adelaide: see above, unless you are gambling on Houston's shoulders or DBJ.  Geelong: sadly, just before the bye, but Stewart if your team is looking okay.  Adelaide: Sholl and Laird.  Melbourne: Salem and May.
What I found interesting is the number of forwards who have dined out against Collingwood, discounting North last week because their forwards apart from Stephenson rarely see the ball. Listen to these players, not are all forward superstars, Corbett 109, Wright 114, Allen 91 and Darling 90 (and we know the Eagles have minimum entries), Finlayson 81, Greene 103, Zorko 133, and in Round 1 B. Smith 131 when he played half forward.  So maybe isolate a couple of these forwards in the bye leadup,
Sydney: Gulden if you kept him, Warner is a keeper this week at least, or dare I say Franklin (you couldn't do it). Safe option is Mills or Lloyd.
Port Adelaide: I mentioned Rozee as an option last week, and he is now 495 K and plays Collingwood in 2 weeks. Others like Gray and Dixon are problems, remember even if they score 120, you have them the week after also.
Geelong: Who is game to pull the trigger on Jeremy Cameron?  He scored 121 against Richmond and now is against the up and down Saints, Suns and Pies. After 2 average games, he looked his best last week.  A BE of 43 and priced at 487. You could go from a rookie to Cameron (I know it took six goals to get to 121!, but he could get 15-20 goals over the next 3 weeks. The gamble is he could pull a hamstring at any point).
Hawthorn & Tom Mitchell
Tom Mitchell often scores better in losses. His only bad game was the O'Connor tag, and with Turner, Curnow and Miller coming up, he might get extra attention. Also, North holds the ball so much in their defensive half, the Hawthorn players who gather possession back of centre for those cheap plus sixes can miss out- think Bulldogs, Melbourne and Collingwood midfielders who we thought would go 150, but lots just went 100.  Basically, even with a favourable draw, I would not be buying any Hawthorn players, although I would keep Kozzie hoping he scores against North (Phillips I want to sell).
West Coast Midfielders at Optus
This is well known, and we flagged it weeks ago, but there is still some value in West Coast mids leading up to the bye: Gaff 70, 154, 131, 111. Sheed 138, 100, 103, 101. Kelly 111, 94, 84, 141. Them's some good numbers and games against Adelaide and Essendon at home before Carlton at the MCG. You could easily sideways Stephenson or Bolton via DPP to Sheed.
Upshot:  Price point bargain is Rozee. Gambling option is J. Cameron. Plan to get Ridley.  Safety Mid: Gaff. Safety Def: Mills and Lloyd.  You are off your rocker: Franklin or Heeney (if named and massive BE's) or Dixon.
Last Week: like most just hovered over 2100 with 2116 and 801 Rank. Good luck as you begin bye planning, especially getting non-players out of your squad.