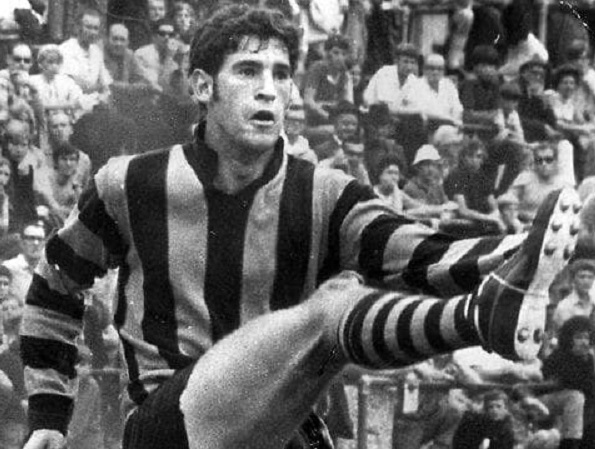 For many of us, AFL football wouldn't be the same without fantasy footy. Yet believe it or not, there was a time when fans didn't spend hours obsessing over player stats, role changes and the like, in pursuit of fantasy glory in whatever their preferred format might be.
However, just because fantasy footy didn't exist, doesn't mean we can't take a look back in time to see how some of the players from the past, would of performed in fantasy football if it did exist when they took to the field.
In each week of the 2021 season, we'll delve into historical statistics to find a player of the past who would've excelled from a fantasy perspective in the corresponding round of football, and that player will be named our Fantasy Flashback 'Player of the Round'.
In Round 8 of the 1970 VFL season, South Melbourne traveled to Glenferrie Oval to take on Hawthorn in a match the Swans were expected to win pretty comfortably. South had dropped just the two games, while the Hawks had yet to notch up a win, although five of their seven losses had been by less than a two-goal margin.
However, the Swans were to go home empty handed as the Hawks romped to 60-point win on the back of a 13 goal effort from full forward Peter Hudson. Hudson had 22 kicks, four handballs and pulled in 15 marks on top of his 13.2 goals to amass what would have been 191 fantasy points, and earn himself the honour of being our Fantasy Flashbacks Player of the Round for Round 8.
Hawthorn would go onto to win nine of their next 14 games, thanks largely to Hudson, who went on to kick 146 goals for the season and would have averaged a pretty impressive 101 fantasy points per game had fantasy footy existed in his playing days.
Moving to Melbourne from Tasmania at the quite mature age of 21 in 1967, Hudson would have been a solid fantasy option in his debut season, playing 17 games and averaging 74.4 fantasy points. The following season not only did Hudson kick an amazing 125 goals, but he would also have achieved a feat which very few players have been able to do by averaging 100 plus fantasy points in just his second year of senior football.
Hudson backed up his 1968 season, with 124 goals and a fantasy average of 93.1 the following year, before topping the fantasy ton average again in the previously mentioned 101 in 1970. However, Hudson took his game to an even higher level the following yar, becoming only the second player behind South Melbourne's Bob Pratt to kick 150 goals in a season and would have raised his fantasy average to 109.3 points.
Over the next three seasons Hudson only made four appearances for the Hawks before returning to Tasmania where he played for Glenorchy for two seasons. However, he re-joined Hawthorn for the 1977 season in which he again kicked over 100 goals (110) and would have produced a fantasy average of 77.9.
Hudson played just the 129 games of VFL football and seems to have been forgotten somewhat in favour of the big three full forwards of the 1990's in Lockett, Dunstall and Ablett Snr, when discussing the greatest full forwards of the game. However, Hudson's average of 5.64 goals per game is better than a goal a game than all of them, as would have been his 93.94 fantasy average over his career.
As mentioned previously, Hudson moved back to Tasmania where he played for Glenorchie in the 75 and 76 seasons and returned there after finishing his VFL career at the end of 1977. In all, Hudson played 81 games for Glenorchie, booting a stunning 616 goals – or 7.6 goals per game.
Although Peter Hudson only played six full seasons of senior football, what he achieved in that relatively short amount of time is quite amazing, and there can be no doubt had fantasy footy existed in his playing days he would have been a popular player amongst coaches in all formats of the game.