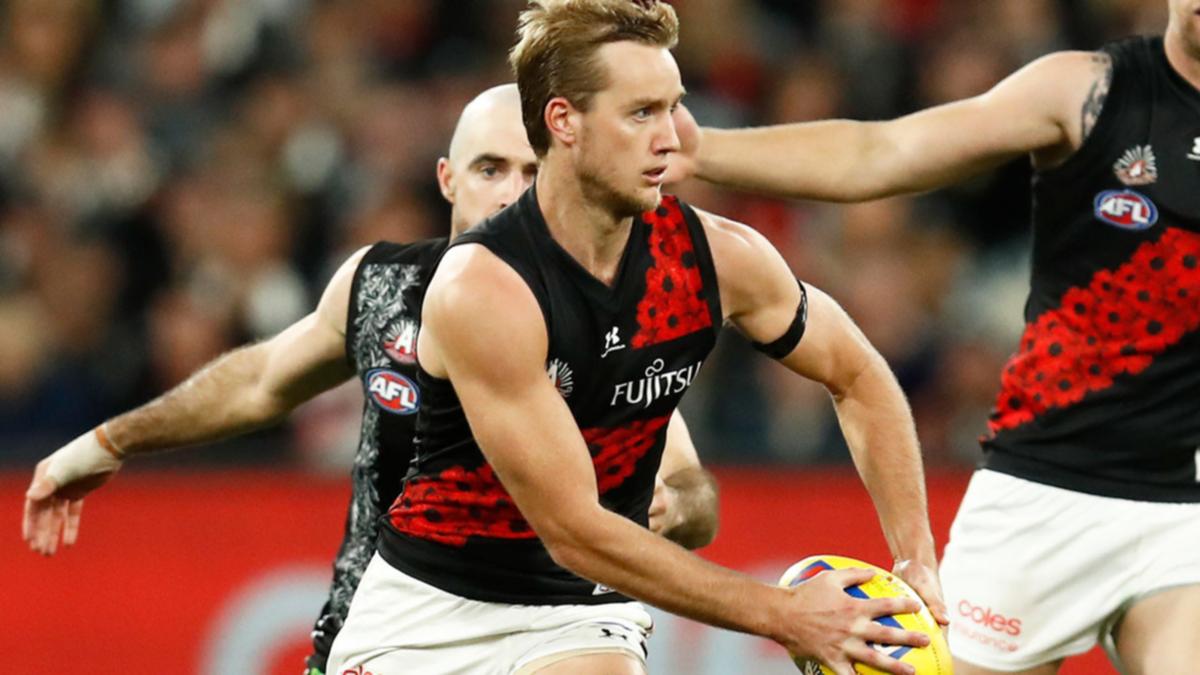 To Ziebell or not to Ziebell, that is the question. He has broken out of POD status, and like many coaches we were hoping to pick him up after the byes- but that bird has flown as Ziebell sits behind the play and is seemingly gifted points (although he is still one tough footballer). Whilst Ziebell has left the POD status behind, I thought with all the carnage last week I might look at POD's across all lines over the next two weeks. A POD (Point of Difference) for this article will be any player 5% or below in ownership.
The reasoning is simple, we are all hunting for under-priced premiums, but if you glance at a lot of the top teams and then glance back at yours, you will notice a remarkable similarity.  We know Roy loves a good POD and with Dunkley, Neale, Dangerfield and Martin out -now just might be the time to invest in a POD. This week is Defence and Midfielders and next week Forwards and Rucks.
DEFENCE
Dyson Heppell 628 K with 4% Ownership: AVG 99, last game of 142 with a BE of 46 with upcoming games against Carlton, GWS and Fremantle.  Coming into the season we all liked Heppell but baulked for two reasons:
His propensity to hurt his back or foot and be a late out.
We had Hind and wanted to get Ridley and didn't want 3 DEF bombers.
With no Ridley, Heppell went gang busters. I am tempted by Heppell, and if I knew he wouldn't miss a game between now and the byes- then I'd launch. The other consideration with all buys between now and the byes is their durability because this is the rookie cull season where many rookies get a rest or dropped and if that coincides with a week Heppell's back flairs up- you are stuffed. But he is a very good player with a proven pedigree as a Midfielder and ball user. I would buy him if I had coverage on my bench and he played Collingwood every week.
Daniel Rich 712 K with 3%: AVG 100, last game of 95 with a BE of 94. The whipping boy of many a fantasy disaster, but this is all prior to 2019. He has been remarkably consistent for well over a year.  Leading into a GABBA game is when I would consider him, or Round 9-11 where he plays the Suns, Tigers and Giants with the last 2 at the Gabba and the other at Metricon (although 66 avg at Metricon).
Jack Bowes 716 K with 4%: AVG 102, last game of 81 with a BE of 116. I thought his ownership would be higher, but with Markov in many sides, I suspect no-one wanted two Suns defenders; and two quieter weeks with Farrar and Markov getting some pill and Suns generally playing quicker out of defence.  I won't touch him at his price, but he has had 3 100+ in the first 6 rounds and he plays Collingwood.
Christian Salem 703 K with 1%: AVG 99, last game of 141 with a BE of 66. Like Rich, he has burnt me in previous years, but if you like Salem at 1% then this is the week (well, really, last week was), and he has the R14 bye.  Upcoming games against North, Sydney, Carlton and Adelaide. From the list of 4, Salem is the player that most attracts me. Other players with low ownership and going well are Atkins, Duggan and Ash.
MIDFIELD
Here is the long list, and from it, I will focus on 4 so the article doesn't drag on. All of the guys are below 5% and are guns, Parish, McCluggage, Lyons, Pendlebury, Daicos, Brayshaw (Non-helmut), Mundy, Guthrie, Duncan, Anderson, Cunnington, Wines, Boak, Kennedy, Parker, T. Kelly and Liberatore. Factoring price and team injuries in the 4 I am looking at are Parish, McCluggage, Brayshaw and Guthrie.
Darcy Parish 673 K with 2%: AVG 96 with a last game of 150 and BE of 48. Like many in this category, it is now or never because they have an AVG around the 100 mark, but scored massive last week, which in fantasy circles is normally called chasing last weeks score.  However, most coaches were watching Parish after Shiel's injury and he has been good every week after the Port Adelaide game.  If you already have Merrett, you are probably hoping a tag goes to Parish now (Curnow this week), but if you don't have Merrett, this week is the week to get Parish.  Essendon also have a great run of games, Carlton, GWS, Fremantle, and Eagles. At 673 K and with another 40-50 K almost locked in, Parish does not even need to be a top 10 midfielder to get him into your side as you'll be able to sideways trade him.
Hugh McCluggage 753 K with 2%: AVG 103 with a last game of 108 and a BE of 83. This is the Neale POD and you can change the name McCluggage for Lyons, but he is just more expensive.  A slow start of 78 and 78 has been replaced by 118, 113, 128 and 108. Everyone who likes McCluggage was looking for consistency, and the last 4 weeks have shown that. Upcoming games are Port, Fremantle, Suns and Richmond.  The price is probably the sticking point, and he's probably one that got away, but he is an option this week if you want a player to replace the midfield option that Neale was.
Andrew Brayshaw 694 K with 5%: AVG 96 with a last game of 121 and a BE of 93. I tossed up last week between Mitchell and Brayshaw because of the fixtures and went Mitchell. Tagged for 2 weeks, but since then a 111 and 121. Next 3 games are not heavy tagging teams, Redden might run-with, but the Lions and Essendon don't tag.  Still has 3 out of the next 4 at Optus and he is a good option this week.
Cameron Guthrie 799K with 2%: AVG 107 with a last game of 110 and a BE of 127. Dangerfield can be the kryptonite for Guthrie, but in the games Danger has missed this year, Guthrie has thrived. Could be a good option instead of Duncan who is also low ownership and is going brilliantly, and with Hewett out with concussion there will be no tag for Guthrie or Duncan (unless Ryan Clarke gets a game). Only 1 game in next 6 at home is my main concern which is the Suns in Round 10.
Last week was okay with 2129 and ranked 947, Macrae is holding up some of my dud mid-pricers (Tom Green). Good luck everyone!