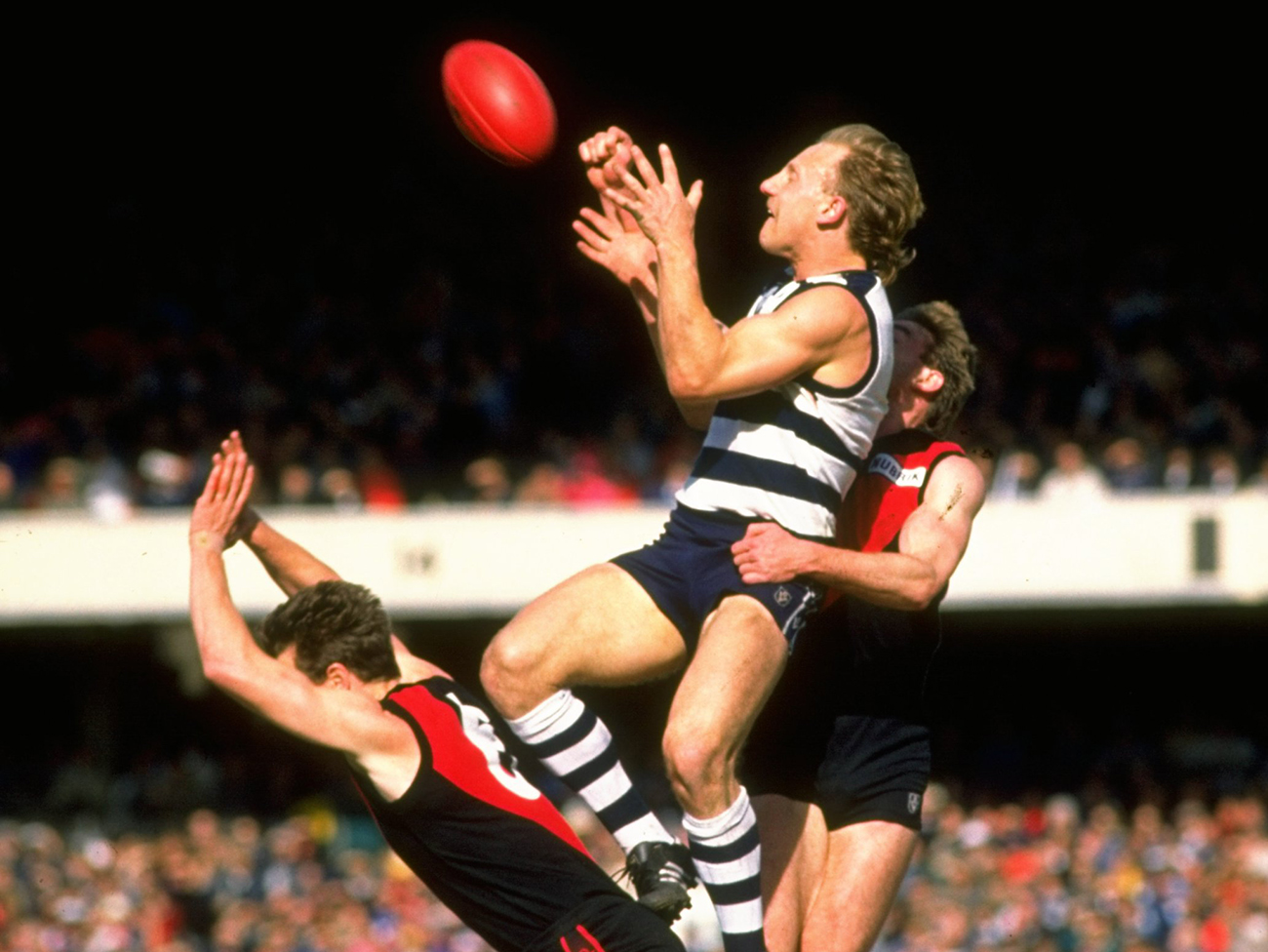 For many of us, AFL football wouldn't be the same without fantasy footy. Yet believe it or not, there was a time when fans didn't spend hours obsessing over player stats, role changes and the like, in pursuit of fantasy glory in whatever their preferred format might be.
However, just because fantasy footy didn't exist, doesn't mean we can't take a look back in time to see how some of the players from the past, would of performed in fantasy football if it did exist when they took to the field.
In each week of the 2021 season, we'll delve into historical statistics to find a player of the past who would've excelled from a fantasy perspective in the corresponding round of football, and that player will be named our Fantasy Flashback 'Player of the Round'.
In Round 6 of the 1993 season Geelong made their way down the highway to face Essendon at the MCG. The Cats had finished on top of the ladder the previous season, but had lost the decider to West Coast, while Essendon were a team on their way up and would go onto win the Premiership that year.
The game was a high scoring affair with the Bombers going onto record a 24-point victory, due largely to the efforts of Paul Salmon who kicked 10 goals and would of himself scored a very impressive 150 fantasy points. However, as impressive as the 'Fish's' score was, it paled into insignificance compared to one Gary Ablett Snr, who almost won the game off his own boot finishing the game with 25 kicks, 12 marks and 14.7 to record a whopping 202 fantasy points and earn himself DT Talk's Fantasy Flashback's Player of the Round for Round 6.
From a fantasy perspective, 1993 was by far Gary Ablett Snr's best season as he would have averaged a quite amazing 112.8 points per game. However, his 202 would not have been the highest fantasy score of his career. That would have come in Round 9 of the 1989 season against Richmond, in which he gathered 30 disposals, took 14 marks and booted 14 goals, and would have registered a whopping 213 fantasy points.
Debuting for Hawthorn as a winger in 1982, Ablett crossed over to Geelong in 1984 after sitting out the season in between. Playing higher up the ground early in his career, Ablett would have grabbed the notice of fantasy coaches in his first season at the Cats with a solid average of 83.7. However, it wasn't long before his attributes closer to goal would have made him a must have forward in classic and highly sort after in draft formats.
After kicking 33 goals in his first season at the Cattery, Ablett booted 82 in his second and would have ended the season with a fantasy average of 91.3. Two injury interrupted seasons followed in which he would have produced averages of 87.1 and 74.2, and although he bounced back with 82 goals in 1988, his average didn't jump that much with a solid if unspectacular 81.4 fantasy points.
Besides another injury hampered season in 1991 in which Ablett played just the 12 games and would have produced a pretty disappointing 70.3 fantasy average, the seasons between 1989 and 1995 were by far his most impressive from both a fantasy point of view and a purely football perspective. In 1989 he kicked 87 goals (a career high at the time) and would have averaged 99.3 fantasy points. This was followed by season averages of 89.5, the previously referred to 70.3, 92.1, 112.8, 86 and 97.3 in his next to last season in 1995, before recording 73 from 17 games in his final season of AFL football.
As the figures above attest to, Gary Ablett Snr would have been a fantasy football gun had fantasy footy existed in his playing days, just as his son Gary Jnr would become some 10 – 15 years later.
But who would have been better?
It's a hard call as Snr played forward and Jnr in the midfield, however as mentioned above Ablett Snr would have averaged 87.5 over his career at the Cats, while Ablett Jnr averaged 104.1 from 2006 (when fantasy stats became readily available), to 2020. A 17-point difference in average is not a lot when comparing a premium forward and a premium mid, as it is generally accepted a 10 to 15-point difference between the two positions puts them on a fairly equal footing in a trade situation.
However, given Jnr is two points above that and played 100 more odd games than Snr, at least from a fantasy perspective The Little Master pips God for mine. Who would you rather have in your fantasy side if you had the choice between the two? Leave your comments below.