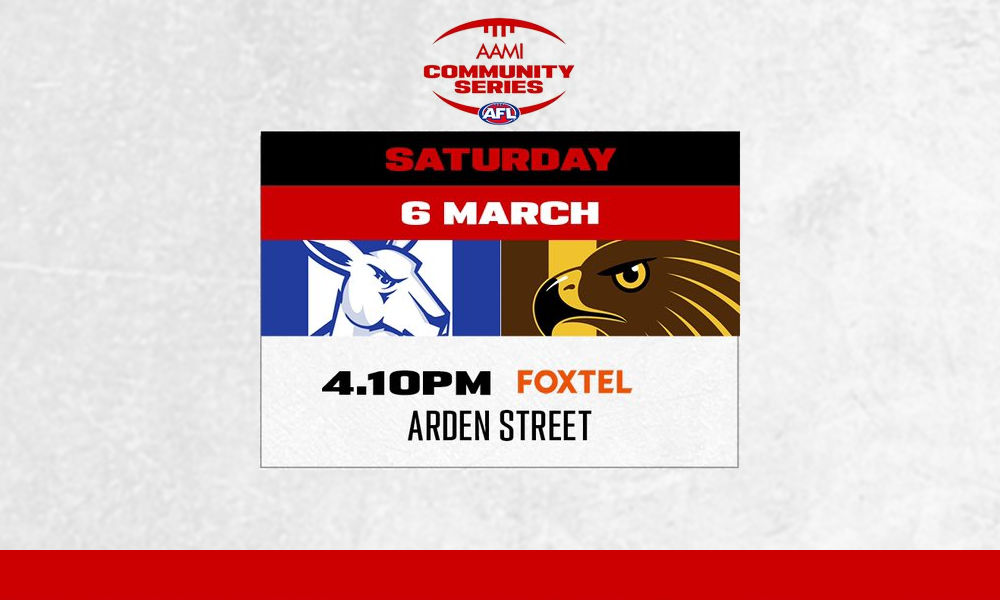 Who's Missing: Jed Anderson, Trent Dumont, Jared Polec, Aaron Hall, Robbie Tarrant, Ben Cunnington. 
Todd Goldstein (RUC $760,000) was fine without being amazing. If you have him in your side you can probably stress less about him sharing ruck duties with anyone significant, as the Roos played Larkey for the first half then subbed him out for Campbell in the second half. Campbell looked alright and Goldstein played mostly forward for the second half, but I think North have enough problems without giving up the hitouts to rest one of their best players up forward. 73 points from 90% TOG which isn't huge but, as I said, he rested forward a fair bit. 
Luke McDonald (DEF $692,000) seemed like the McDonald of old. Didn't do an awful lot with just 68 points from 84% TOG, but I'm sure he'll have a few 120+ games this season too. I wouldn't pick him as he seems to be holding down an opponent more than he was allowed to run free, but still a sleeper for any late drafts. 
Jack Ziebell (FWD $644,000) played back pocket and failed miserably. Surprisingly his Fantasy scores didn't suffer that much, as he managed 89 from 86% TOG, however you're taking a big risk picking him if he plays this role again. Awkward price tag too, and left the ground at the end of the game feeling a bit ginger. 
Luke Davies-Uniacke (MID $522,000) impressed me the most from this game for North Melbourne. No Anderson, Dumont, Cunnington, Polec, or Hall, but the young bull dominated the midfield for North and looked like a home brand Patty Cripps. He did only manage to convert this to 73 Fantasy points from 73% TOG, which probably isn't enough output for what he's priced at, but you could probably expect a bit more from him as the season goes on. I'd say he's more likely to flop in Fantasy terms, but definitely on my consideration list. 
Jaidyn Stephenson (FWD $470,000) loved making a wing his own, and boy did he do that. 93 Fantasy points from 82% TOG and he looked comfortable, using the ball reasonably well and playing both ways. I'd be worried about the non-playing midfielders cutting into his time up the ground, but if he gets that wing position come Round 1, it will be very hard to ignore this sort of performance at such a cheap price. 
Dom Tyson (MID $410,000) gave a classic Dom Tyson preseason performance. Tyson equal top-scored for North with 106 from 77% TOG, but he does this every year and never seems to get the spot come Round 1. Watch North's team closely, because if Tyson is named, he's at a minimum $200k below what he should be priced at, but I'm touting he doesn't get that spot. Three goals also helped buff his score, but he looked good even if you take those away. 
Lachie Young (DEF/MID $276,000) had a pretty typical young defender performance. 45 Fantasy points from 85% TOG probably undersells his performance as he held his own against both same-sized and bigger forwards, and was good the few times I saw him with the ball. It's hard to grade a defender's performance when their team gets smacked, but I'd say he was one of the better ones and should hold his spot in a young Roos side for Round 1. 
Will Phillips (MID $266,000) came on for the last quarter and was alright. Five handballs from five disposals hurts Fantasy owners, and the fact that he's clearly on the outer at North right now probably hurts even more. At $266k 11 points from 22% TOG in a preseason match isn't going to cut it, spend your cash elsewhere. 
Atu Bosenavulagi (FWD $206,000) played about half the game and looked okay without doing anything too outstanding. Whether he holds his spot is a 50-50 to me, I'd say he probably did well enough to hold on, but what would I know. 52% TOG doesn't bode too well though, and even if he does hold, the 23 Fantasy points he managed is mediocre. Depends on how pressed we are for rookies, but I wouldn't have him too high on your list based on today's performance. 
Charlie Lazzaro (MID $200,000) got a huge boost by the coaching staff in the pre-game interviews and then went missing. I don't know whether he got injured or was just managed, but 14 from 35% TOG doesn't replicate the faith his coaches had in him before the game. Another Roo who didn't want to kick the ball, interesting to see what happens with him. Also managed negative 20 metres gained, which I found funny considering how much that stat was hyped a few years back. 
Phoenix Spicer (MID/FWD $188,000) only played the last quarter like his buddy Phillips, and looked pretty lively for those few minutes. Definitely seems like one of those big impact in a short amount of time kind of small forwards, doesn't need a lot of touches to make a difference for his team. 21 points from 24% TOG is nice, but I doubt he gets picked. 
Tom Campbell (RUC/FWD $223,000) honestly impressed me with his performance. Came on around half-time and played as the #1 ruckman for most of his time on the ground, however I don't think this will last as he only managed 8 hitouts in 40% TOG against two ruckmen who probably aren't the most difficult to play against. I liked his game though and 35 Fantasy points from that 40% is impressive. Hopefully he gets a few games this season so we can see more. 
Tom Powell (MID $246,000) was definitely the most impressive rookie for North today and looks like he should hold a spot in the side, even with the players who need to come back in. Was extremely classy with the ball, level-headed, and honestly didn't look like a new recruit in any way, other than maybe being a bit on the small side. 64 Fantasy points from 67% TOG bodes well for owners too, and he did a bit of everything to get there, minus hitting the scoreboard. Inflated price tag, but worth it at this point. 
Who's Missing: Tom Mitchell, Jaeger O'Meara, James Sicily, Chad Wingard, Jack Gunston, Jack Scrimshaw, James Cousins, Luke Breust. 
Jarman Impey (FWD $463,000) played across half-back and looked alright from a footy standpoint. A bit less athletic than the Jarman of old, however you'd expect that after the injury he's been through. Hoping he can get back to his old self but stay right away from him to start the season as he played about half a game for just 25 Fantasy points (43% TOG). 
Will Day (DEF $569,000) looked pretty solid all day doing the things that earned him a spot amongst his club's best last season. I don't see him going much better than what he did last year though, managing 60 points from 82% TOG today. Not worth the money. 
Dylan Moore (FWD $440,000) looked great with his pressure and got a reasonable amount of the pill too. A lot of talk about some of the younger or fresher smalls today, but I honestly think Moore probably holds onto that flex spot, especially after today's performance. Had 86 Fantasy points from 83% TOG and filled that Puopolo spot beautifully. Will be interesting to see how he does with Breust and Gunston back, probably a bit expensive to risk. 
Ben McEvoy (DEF/RUC $477,000) came from absolutely nowhere to make himself look like a decent Fantasy player, and I think the difference was Campbell coming into the ruck. McEvoy was quiet to half-time, with just 25 points from 39% TOG. Enter Tom Campbell into the ruck and McEvoy ends with 79 from 69% TOG. He's an interesting pick for sure, definitely #1 ruck for the Hawks and bullied young Campbell for hitouts. Played both down back and up forward a bit as well, but was mostly a non-factor when in these positions. He hasn't done enough to convince me, but he could genuinely be the player who swings seasons for some Fantasy coaches. 
Harry Morrison (DEF/MID $500,000) looked absolutely incredible today, and I'd say he's sharing those wings with Phillips and Wingard. Got leather poisoning with 30 disposals and snagged a goal too. Also was second for the Hawks in tackles which will thrill Clarko. He's locked himself into my Keeper's League team (I was going to drop him), and he'd be a shout to start with in Classic, managing 109 from 83% TOG playing on that wing and not even looking at the Defensive 50. 
Tom Phillips (MID/FWD $602,000) is locked into your teams. Did exactly what everybody expected and dominated as an outside midfielder with 141 points from 79% TOG. Don't hesitate, don't overthink it, he should be your first picked player. 
15 CBA's in the end for Tom Phillips – 3rd most for Hawks behind Shiels (22) and Worpel (27). Simpkin (25) and LDU (23) the leaders for the Roos. #SuperCoach #AFLFantasy #AAMISeries

— Fantasy Freako (@FantasyFreako) March 6, 2021
Tyler Brockman (MID/FWD $180,000) is the first of a few rookies the Hawks gave time to today and was extremely lively, especially in the first quarter where he kicked three goals. Honestly looked like a young Puopolo out there, very active and great defensive pressure in the Forward 50, but this also means you can expect large fluctuations in his scoring. Some days he'll give you a 20, others he'll give you a nice 70. Good news and bad news. Bad news is I don't have him in Hawthorn's best 22 if the side is fully healthy. Good news is the Hawks have a few injuries right now, and he might just sneak a Round 1 berth. Would say he's unlikely to play more than 10 games this year, but I enjoyed what he served up today with 69 Fantasy points from 76% TOG. 
Jacob Koschitzke (DEF $170,000) ended up with six goals. You didn't misread that; a key defender finished the game with six goals. Now, you can't expect Hawthorn to be playing against what is likely a bottom two side every week, but with this performance I think Koschitzke has probably filled the void left up forward by Patton for Round 1. There's room for him, Lewis, and O'Brien, and Nash didn't do anywhere near enough to hold his spot. How they play Gunston will depend on whether he holds a spot, and you can't expect one goal from him every week, let alone six, but a basement priced rookie Defender will solve a lot of people's woes. Also an absolute lock for Forward status come Round 6, provided he plays. 
Lachlan Bramble (MID $170,000) was okay considering he was called up from the VFL essentially just a week ago, however he didn't do enough to hold a spot, even with the injuries Hawthorn have right now. With just 39 points from 85% TOG and a reasonable amount of midfield time, I just don't see Bramble getting a spot at any point this season, minus something drastic. 
Finn Maginness (MID $279,000) didn't get onto the field, won't be picked Round 1, don't have him in your team. 
Connor Downie (MID $202,000) actually looked super promising. Very composed for a bloke who hadn't played at AFL level and his teammates looked to trust him. The issue is probably his role, as he played primarily through the middle, helping the Hawks with their transition. With Mitchell, O'Meara, Wingard, and possibly Cousins to make their way back into the Hawks engine room, I don't see how Downie holds a spot, however he was mentioned multiple times by Clarko in the pre-game, so there's a chance they make something work. Scored a solid 63 Fantasy points from 78% TOG.