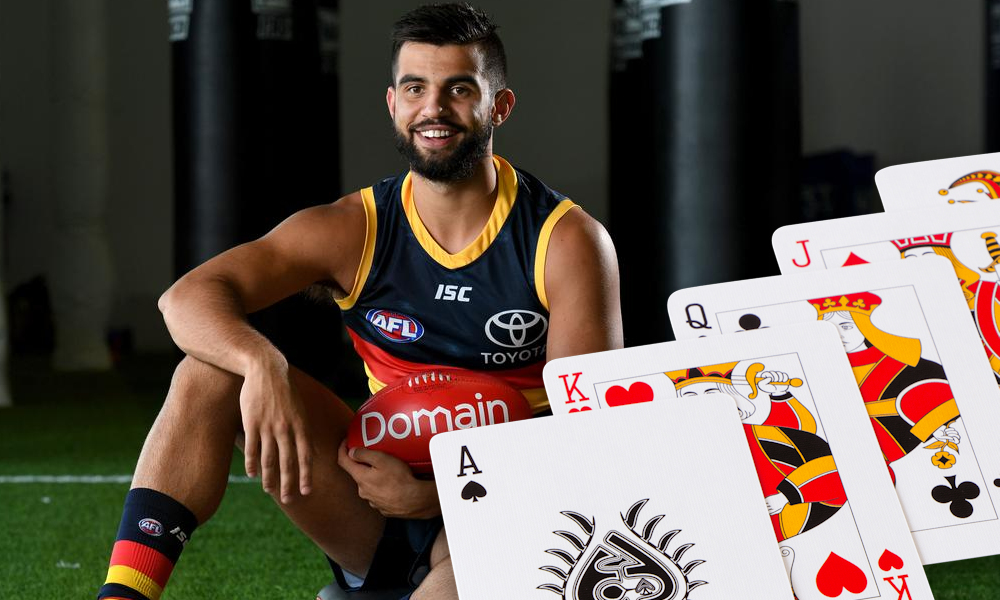 Name: Wayne Milera
Team: Adelaide
Position: DEF
Price: $446,000
Bye round: 14 (last one)
2020 games played: 2
2019 average: 77
Predicted average: 78
Draft range: late selection
Click here for 2021 Fantasy prices.
Why should I pick him?
Let's go back to 2019… In this season, Milera was averaging 91 across his first four games. He started the season on fire and went on to average 77, backing up the 75 he averaged the year before.
Milera is that kind of guy… he's a 75-80 player, who has the ability to crack the 90 mark at some point over his career. We need to also remember that Wayne is only 23-years of age, despite having a name that makes him sound way older. His best footy is still to come.
Injuries have slowed his progress though. A stress fracture in his foot destroyed his 2020 season as he only managed 2-games. From that point, the Crows sent him for surgery and then put him on ice for the rest of the year (why wouldn't they, they sucked).
The benefit now is… Milera is cheap and received a 24% discount off his 2019 average of 77. Pricing him at 58.
He is clearly around 20-points under-priced. If fit, he needs to be a name we seriously consider. Money will be tight this year and here we have a guy has averaged 75+ two years running, prior to getting injured.
Why shouldn't I pick him?
How right is he?
Yes, we can not disagree that he is cheap but reports stated in early December "Crows defender Wayne Milera is still a month away from full training but the club insists his rehabilitation from foot surgery is progressing well."
Yeah ok – The obvious concern here is the most dangerous words for a Fantasy coach to hear.
An Interrupted Pre-season.
Stress fractures (and subsequent surgery) in the feet are a long term problem. We need our feet. We need to walk and run, and Wayne hasn't been doing that. He has basically missed a full year of footy.
This is a problem!
Deck of DT Rating.
JACK
Wayne Milera's pre-season will be the key to his involvement in our Fantasy teams. It can not be denied that he is up to 15, and maybe 25 points under-priced if he is fit and running around. Which is all I need to see from him this pre-season. Show me you can run, and I'll show you a spot in my defense.
FOLLOW US  ON TWITTER: @DTTALK for all thing AFL Fantasy (and more). Got something to say about the deck or AFL Fantasy in general? Join the conversation and use the hashtag… #AFLFantasy.