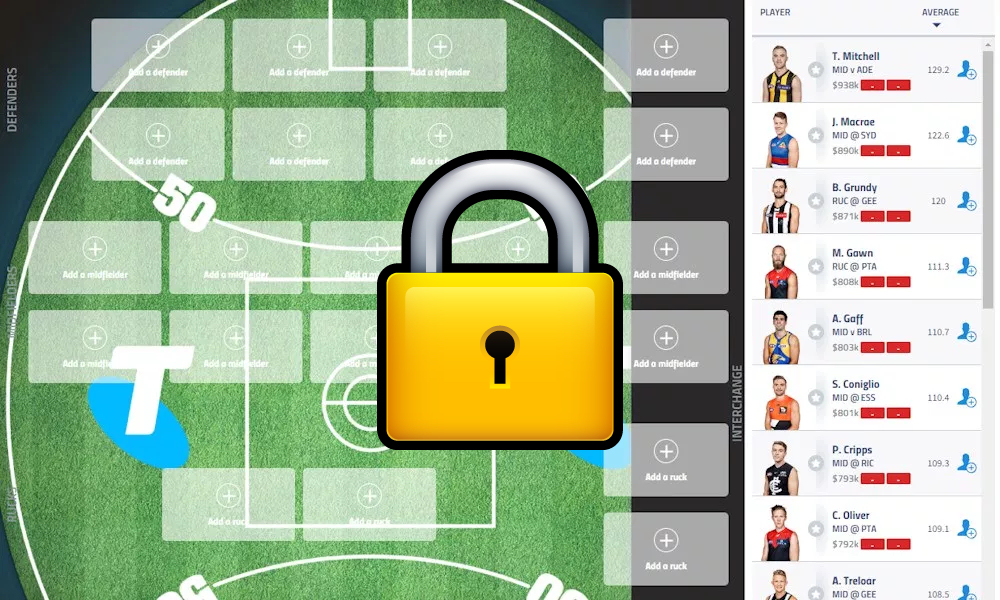 We're into the final week and we'll be tweaking our sides up until the full lockout at 7:50pm AEDT on Friday 22nd March.
JOIN OUR OPEN LEAGUE: R2D5CJED.
All prices can be found by clicking here. Below is how initial prices have been calculated.
$12,800,000 salary cap is projected.
Players are priced based on their output last season. eg. 2018 average x magic number (approx 7142 for 2019).
Players who missed a full season receive a discount of 30% on their 2017 average.
Players who have missed two or more seasons received a discount of 35% on their last available average.
Players playing less than 10 games receive a 3% discount on each game under 10. eg. Play 5 games in 2016, then they receive a 15% discount. This is applied to the higher of their season average from the last two years.
Don't forget to read the targets by Pete from aflratings.com.au on each club where you can also listen to the podcasts and download a printable pdf. Click here to access the articles. If you wish to continue using DT Live's Drawing Board, click here to access Chad's masterpiece.