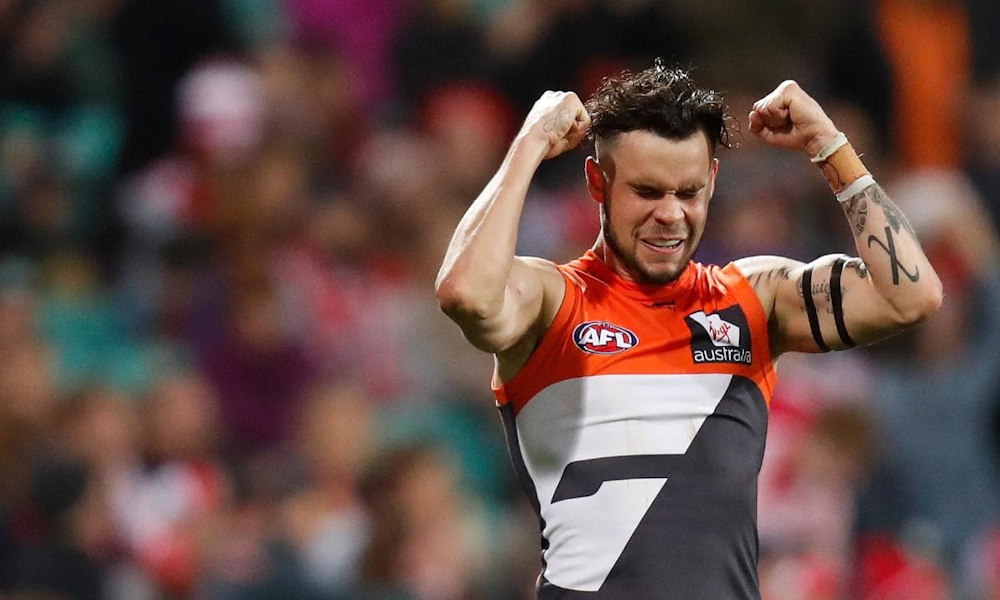 Hi Fantasy Coaches and welcome to the 2019 season! Deck of DT is over, the regular season is getting closer than ever, and I'm here to help you find those value players to get your teams over the edge and right up there in rankings. For those of you who don't know me, my name's Sparksy and I write articles on players that will provide value for your team throughout the season. Usually my pre-season piece is a mammoth article, with the best value players from each position written up in great detail, all in one big article. This year is a bit different, however! Over the next three days (today included) I will be sharing with you my best value picks from each position, starting today with Defenders. I've also changed my target a little bit. I used to focus on mid-priced players and stick away from the premiums and rookies, but now I'm just staying away from rookies, so any player above rookie price who presents value is fair game. The format will be the same as before; I'll give you my Best 3 players from each position with a reasonable write-up, followed by a Next 5 with a sentence or two as to why I think they're good. So, without further ado, let's take a look at the best value Defenders to start Season 2019 with!
Best 3:
Zac Williams – $421,000 2018 Avg. – BE 58
An interesting starting point, but I believe Williams has the most potential gain out of any Defender this season. After averaging 83 in 2017, Williams looked likely to take another giant leap in the Fantasy world and was locked into many teams at the beginning of the 2018 season before injuring his achilles in a pre-season training session. After defying the injury timeline and almost making it back at the end of last year's home and away season, Williams is back in full flight this year and played in the Giants' practice match against the Swans last Friday. I caught the first half of the game and Zac didn't see a whole heap of game time, starting on the bench. As soon as he came on though he was instant impact, shaking two would-be tacklers and bombing the ball 60 metres for an Inside 50. Williams is pure value thanks to both his previous scoring and his price tag. He is currently priced at $421k with a Break Even (BE) of 58 thanks to his injury discount. This discount is a saving grace for us Fantasy Coaches, as it means we can pick Williams up freely, with another injury being the only risk of him losing value. I predict Williams will average an absolute minimum of 80 this season, as he's a running defender who can take stints through the midfield. An average of 80 means an increase of 22 points from his starting price, which is well over $100k gained in price. This is the sort of value that Coaches just can't afford to miss in their teams. Williams also has the potential for some big scores to get his BE down lower and increase his value even more. In 2017, Williams had five 100+ scores, including a 131 in Round 11. The ability to score big is something Coaches will look for in their mid-priced players, as getting a premium score for half the price of a premo is too enticing to pass up. He even returned at the end of last year to try and help the injury-plagued Giants in the finals and scored a 107. As a first game back from a year off football, that's extremely impressive! The only thing I can say against Williams is that the new rule change could affect his scoring a bit, but this is unlikely. Williams is definitely capable of taking the kick outs as he has a reasonable boot on him, which could actually increase his scoring output. However, he could be negatively impacted if GWS decide to go with a different player to take kick outs and bypass the running defenders all-together. Williams relies on those +6's (mark and kick) to get a fair chunk of his points, but if the rule change means more long kicks into the centre of the ground then Williams will struggle to collect those 'easy' chip-around points that he has in the past. I don't foresee this being an issue for Williams though as he's way too valuable for the Giants to just skip over completely. Either he will take the kick outs and get his points that way, or they'll use him the same way they always have. Whichever way the Giants choose to go, I don't see any reason to pass on Williams this season!
Brodie Smith – $439,000 2018 Avg. 77.5 BE 60
I actually think that Brodie Smith has been slightly overrated this pre-season, but he definitely still provides a plethora of value. Smith went down with an ACL injury during last year's pre-season and was out for what most thought would be the whole year, before returning for two games in Rounds 20 and 21 for scores of 54 and 101 respectively. Missing most of the season with injury also gives him a discounted price tag, settling in just below $440k with a BE of 60. Smith has averaged 70+ for the last five years and I see no reason for this to change in a negative way, so you can almost guarantee an increase of at least 10 points. The rule change influences Smith as well but in a more positive way. With his massive kicks getting well into the centre square on occasions, I think Smith is a shoe-in to bring the ball back into play and this should see his average increase. Smith just has so many positive assets to his game that Coaches love to see. He gets easy marks, pushes forward to score the occasional goal, tackles, and kicks the ball out among other things, all things which Fantasy Coaches love to see from their Defenders! Scoring 101 in his second game back from an ACL injury is nothing to be laughed at either, especially against the usually-restrictive Giants! The only negative I have on Smith is that I don't think his value will increase as much as what's being suggested. Smith hasn't averaged above 80 since 2014, which is still a fine increase in value but just not as big as some people may have thought. I think he can average over 80 this season with the new rule changes, but I don't think he will provide as much value as Williams. I'll be looking to start with both in my team if possible, but if there's only room for one, I think Williams gets the spot ahead of Smith.
Alex Witherden – $639,000 2018 Avg. 88 BE 88
The Baby-Faced Assassin had an insane second season in the competition, almost completely shrugging the second-year blues. After averaging 88.4 in 2017 from 9 games, Witherden managed to play 21 games for an average of 88 in 2018 and he's set to improve even more this season, especially with the new rule changes. These Defenders really should see an increase in their averages thanks to the new kick out rule, and Witherden is one of the key players being rewarded by this change. Those of you who have purchased Moreira's Magic's guide to the 2019 Season will know exactly how much Witherden should gain from the new rule change and, whilst I won't spoil it, the gain is significant enough to make Witho a premium player for this year and years to come. Witherden started accumulating some big scores last year, but it's his consistency and sheer ability to play the game that really stand out to me. In his 30 games at AFL level, Witho has scored under 70 three times, and one was an injury-effected 15 at the end of last year. He consistently gives his owners scores above 80, and even scored 120+ on four separate occasions last year. All of these signs point to Witho becoming a Top 6 Defender in 2019. Of course, with these scores and no injury discount comes a reasonable price tag – $640k is a lot to shell out for a third-year player, but if you look at it as you're getting a Top 6 Defender for that price, then it really doesn't seem that bad. You're saving almost $100k on both Lloyd and Whitfield, and $150k on Laird! Whilst Witherden might not emulate the scores of these players exactly, I think he will be a lot closer than some expect, and therefore the savings are justified. Witho is definitely a contender to start at my D2 and save me a bit of cash in my Defensive line, and I'd strongly consider him over a more expensive option if you need the cash elsewhere.
While we're on the subject, two-time winner Moreira's Magic has released his guide to the season for a second year running, and the content is absolutely mental! If you have a spare $30, donate it to a good cause and buy yourself the guide here. The guy clearly knows what he's talking about, the guide will improve your Fantasy game, and the proceeds go to charity, so why not?
Next 5:
Grant Birchall – $350,000 2018 Avg. – BE 48
The old man has played just five games in the past two seasons and gets a massive discount for his time on the sidelines. Used to take the kick outs for Hawthorn, but I think Sicily might get those duties now. Even so, expect a huge increase on his BE of 48 – if he can stay on the pitch. A definite option as an expensive 'rookie' and safe to field as we know he can score.
Michael Hibberd – $499,000 2018 Avg. 68.8 BE 69
Averaged a whopping 23.8 points less in 2018 than he did in 2017, which is alarming to say the least. Does mean that Coaches can now benefit from a low price tag though. With previous averages of 92.6, 89.3, and 87.1 he's hard to pass up. I would consider waiting and seeing a Round with him, because if he can average anything close to his best, he will be insane value. Couldn't be worse than last year.
Luke Ryan – $558,000 2018 Avg. 76.9 BE 77
Another who should benefit from the rule change, Ryan started taking Freo's kick outs last year and managed to hold his spot for almost the whole season. I'd be slightly worried about his lower scores but they should be padded a bit by his new +3's. BE and price tag are both quite high, but could definitely be worth the money.
Nic Newman – $552,000 2018 Avg. 76.1 BE 76
The gun running back was traded from the Swans to the Blues this off-season which should give him much more opportunity than he's had previously. Has shown a great ability to score in the past but suffered from a lack of game time. This shouldn't be an issue at Carlton and, as such, I would see his average increasing, it just depends by how much. If he can score consistently, could genuinely be one of the picks of the year.
Colin O'Riordan – $363,000 2018 Avg. 63.3 BE 50
Second year player who managed only three games in his first season with the Swans. Was extremely solid in two of those games and will provide great value if he gets a game this season. With Sydney's list getting mildly worse off in my opinion, I'd think O'Riordan probably has a spot this year, but new addition Ryan Clarke has me worried. Big risk with job security but will increase heavily in price if played.
That's all for the Defenders, I hope you enjoyed the read! I'll be back tomorrow to take on the Midfielders and the Ruckmen, but until then leave your comments below or hit me up on Twitter @SparksyDT!