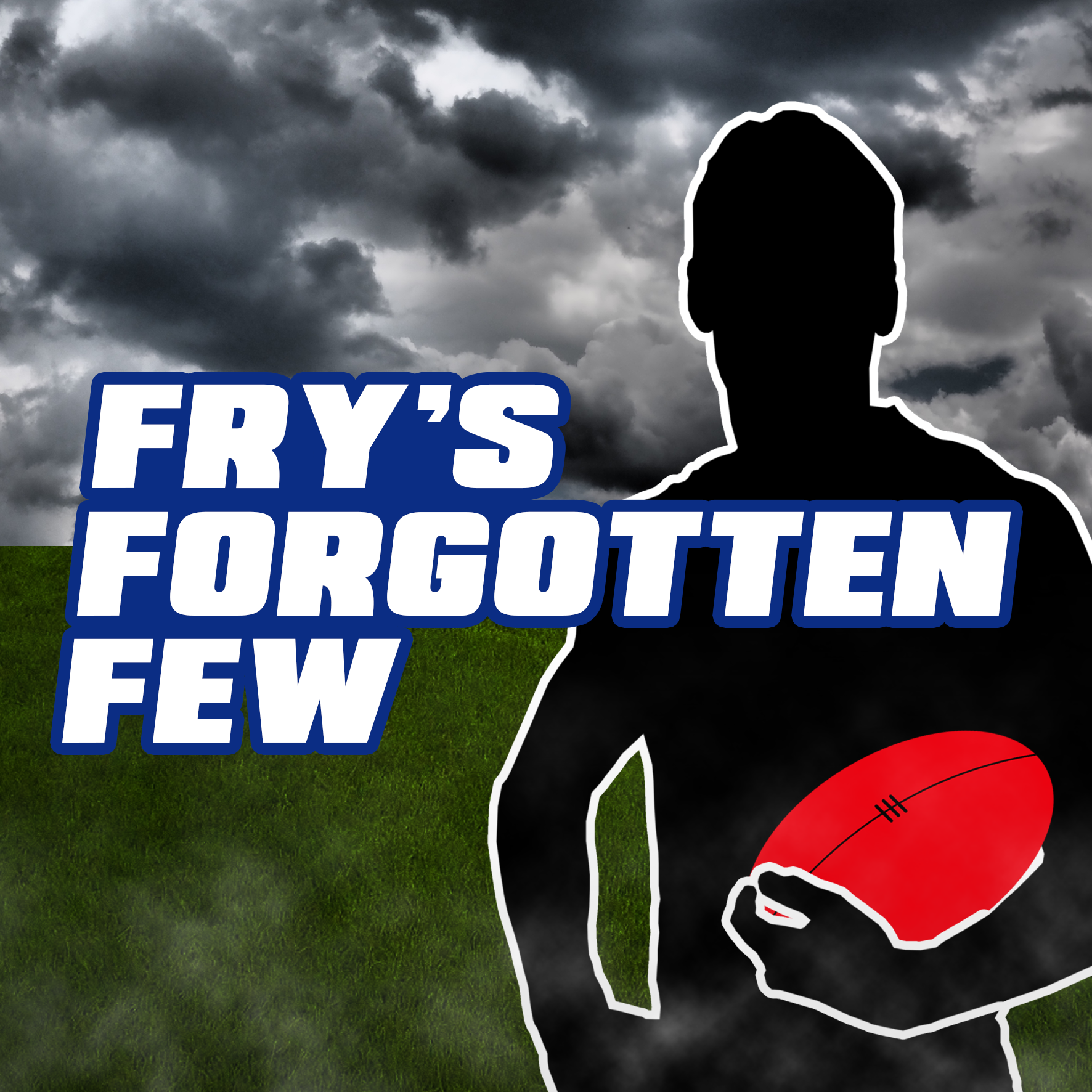 Hopefully, you're reading this article with your team still in the hunt for a flag. Week one of finals is in the books and some players came to the party with MONSTER scores. Not only did popular guys like Josh Kelly (28.08% ownership) and Brodie Grundy (34.16%) ball out, but forgotten heroes Seb Ross (1.71%) and Callan Ward (1.56%) came to the party too. Fingers crossed one (or more?) of these 11 POD's can be our savour in Round 21.
DEFENCE
Tom Cutler, Lions ($606K, 90 BE, 0.38% ownership)
While all eyes are on his popular teammate Alex Witherden as a trade target, don't sleep on Tommy Cutler. Back from suspension this week, Cutler nearly averaged a ton in the last five before his ban and games against Collingwood and the Gold Coast in the next fortnight should lead to healthy scores.
Jack Crisp, Pies ($522K, 85 BE, 6.13% ownership)
Talk about a roller coaster season. We've dealt with 'Headache Heath' before but we might need to come up with a new label for the unreliable Pie. He has showcased the huge ceiling a few times this season, but he hasn't given us a lot of faith lately. It's risky, but nabbing him could pay off.
Draft Sleeper – Ryan Clarke, Roos ($499K, 65 BE, 0.78% ownership)
Speaking of roller coasters, Ryan Clarke isn't a fantasy option for his consistency, but rather his ability to go bang on any given day. With North owning a favourable run, the young Roo could throw in a nice 100 for your draft side to help you get a leg up.
MIDFIELD
Lachie Hunter, Bulldogs ($670K, 102 BE, 3.18% ownership)
The Bulldogs have garnered plenty of fantasy attention this season with most coaches owning at least a few Footscray guys. Lachie Hunter hasn't generated a ton of buzz, with Macrae, McLean and Dunkley (more from him soon) the more popular targets. Hunter's five straight tons might change his popularity/ownership soon though.
Mitch Duncan, Cats ($672K, 99 BE, 2.68% ownership)
Once again, Duncan isn't the most popular fantasy player on his team, but he still deserves a mention. With two easy games to end the season don't rule out elder statesman like Ablett and Selwood being rested, opening up the door for Duncan to finish the season with a bang.
Draft Sleeper – Rory Atkins, Crows ($496K, 24 BE, 1.58% ownership)
Atkins had been posting solid numbers since his return to the Crows side in Round 17. However, his massive 133 in the Showdown will certainly force more coaches to take notice though.
RUCK
Scott Lycett, Eagles ($486K, 43 BE, 4.85% ownership)

Call me crazy, but Scott Lycett is a genuine smokey this week. His draw might scare some people away, but sometimes you have to risk it to get the biscuit. If you want to deviate from the mainstream choices then Lycett could work.
Draft Sleeper – Jonathon Ceglar, Hawks ($424K, 33 BE, 1.05% ownership)
Another late-season waiver wire target, Ceglar has been putting up solid numbers for the Hawks. He may only net you 75 points, but that might be an upgrade for those coaches who invested in Nic Nat, Kreuzer or Sandilands.
FORWARD
Josh Dunkley, Bulldogs ($664K, 74 BE, 3.83% ownership)
I need to issue a public apology to Dunkley. On my SportsbyFry site I have talked him up for weeks, but he hasn't made an appearance on the FFF. His well overdue appearance on the list comes at the perfect time with Dunkley set to finish the season as one of the best forwards in the entire comp!
Jamie Cripps, Eagles ($554K, 64 BE, 0.66% ownership)
Huh? Why is Jamie Cripps here you ask? Surely, he can't be a genuine option. With the exception of an egg against Collingwood, Cripps has scored over 90 in each of his last six games. Hmmm.
Draft Sleeper – Wayne Milera, Crows ($529K, 58 BE, 1.82% ownership)
Another Crow who played his way into contention with a big game against the Power is Wayne Milera. I'd probably trust him over Atkins and with handy DPP, Milera is worth a punt.
The Three Big Questions of Round 20
Does Isaac Heeney HAVE To Go?

This is a situation I find myself in this weekend as well. Heeney has been stinking it up lately and his run to finish the season is quite daunting. With the Demons, Giants and Hawks on the horizon, it might be time to preemptively axe the chiselled Swan. If you have nothing pressing to do, get your hands on Menegola or Dunkley this week and say goodbye to Heeney's subpar scores.
Who Is The Best Replacement For Andrew Gaff?
At this point of the season, most coaches will have pretty complete teams or at least a few stars in their midfield. If one of those guys is Andrew Gaff, then they need to find his replacement right away after he was slapped with an 8-game ban. There are plenty of choices out there and most of the 'vanilla' teams will have the popular midfielders already. Here are my top 5 Gaff trades based on their remaining fixture and form.
Patrick Cripps
Jack Macrae
Josh Kelly
Matt Crouch
Clayton Oliver
Can I Ditch My Last Playing Emergency To Generate Cash?
With only six trades until the end of the season, it's time to go all in. If you have Joel Smith for example as your emergency, instead of trading him into someone like Alex Johnson ($204K) making that extra $34K and trading in a basement rookie is the way to go. That extra money could come in handy over the following fortnight as cash generation starts to dry up.
Back From The Dead
Slim pickings this week…
Tom Doedee, Crows (93) – Much like Tim Kelly, Doedee keep flying the cash cow flag.
Luke Shuey, Eagles (90) – Look for him to go 100+ without Gaff for the next three weeks.
Brayden Sier, Magpies (89) – This kid looks awesome. Too expensive now though
Good luck for Round 21!
Peace ✌
Got a question that needs answering? Feel free to leave a comment below or message me on Twitter @sportsbyfry and I'll get back to you!