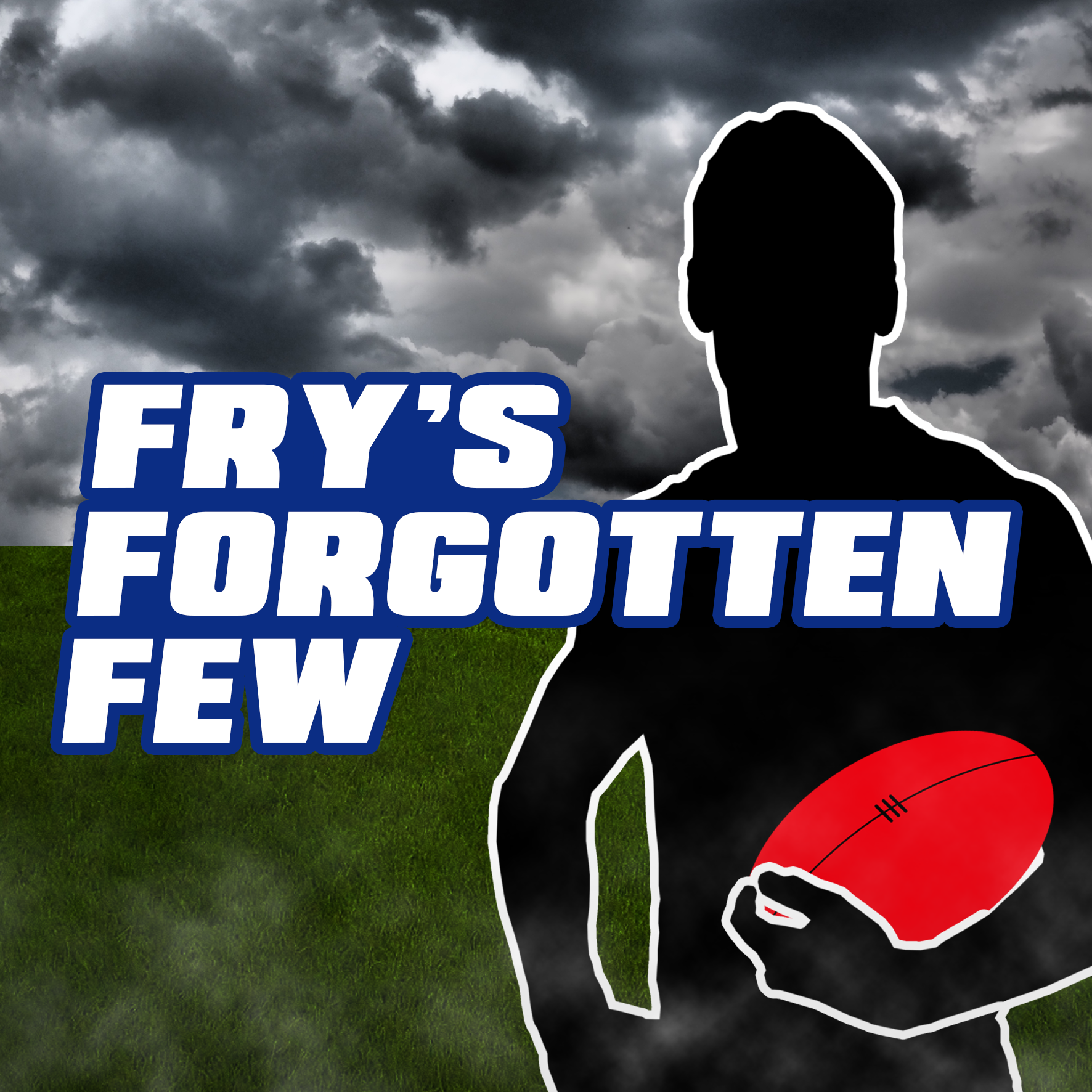 To be honest, it's going to be tricky for me to finish with a rank that I am happy with. Fresh off a season-high over 2,300 you'd think my spirits would be a bit more positive. However, after moving up just 798 spots, I realise that I'm still miles from the leaders in the pack. It might be time for me to practice what I preach and take a flyer (or two) on some POD's.
DEFENCE
Shannon Hurn, Eagles ($597K, 73 BE, 10.15% ownership)
Yes, I know I am technically cheating here as Hurn doesn't meet my sub 10% ownership criteria. Sue me, his numbers speak for themselves. There are a few low scores across his 2018 scorecard, but Hurn's season has taken us by surprise. He has enough runs on the board to prove this is no fluke. Sneaky choice.
Zac Tuohy, Cats ($534K, 72 BE, 5.88% ownership)
Another guy kind of flying under the radar is Zac Tuohy. After breaking out last year, he has slipped slightly below his 2017 average, however, Tuohy is still totalling over 80+ points a game. With Geelong's run home opening up and Tuohy starting to hit his stride you could do a lot worse.
Draft Sleeper – Jayden Short, Tigers ($578K, 82 BE, 4.68% ownership)
Short was unlucky not to take Tuohy's spot this week after the Tigers hot past few weeks. There was no way anyone had him on their radar early, as he averaged 68 points through the first 10 weeks of the season. Since then though, Short is putting up 91.2 points per contest. Tick.
MIDFIELD
Jack Macrae, Bulldogs ($781K, 161 BE, 5.84% ownership)
While it might be wise to wait a week or two before you get your hands on Macrae, there are some opportunities too good to pass up. If you find yourself in a position to be trading in a premium midfielder, then Macrae could be your man. The Bulldog looks set to average 120ish from here on out and challenge Tom Mitchell as the leading scorer. Invest.
Clayton Oliver, Demons ($724K, 100 BE, 7.16% ownership)
I need to apologise to Oliver. I haven't given him enough love in the forgotten few and his ownership percentage is still criminally low. In the last fortnight alone Oliver dropped a career-high 141 on Freo and followed it up with 120 a few days ago against the Dogs. Yes, I know those scores came against easy foes, but you only need to look at the rest of his scores to know he's legit.
Draft Sleeper – Mitch Wallis ($541K, 75 BE, 1.01% ownership)
As teams start to solidify themselves for finals it's important to have reliable bench players. While Wallis won't win you a final, he can still offer an 85 at the right time. He seems to have put his injury issues behind him and could provide some late-season stability.
RUCK
Sean Darcy, Freo ($542K, 82 BE, 0.47% ownership)
If Darcy fails to shake his worrying groin complaint then you can forget about him as an option. However, the gentle giant showed capable signs against Port Adelaide last week, albeit they missed Patrick Ryder for over half the game. Still, he's an intriguing left of field play.
Draft Sleeper – Scott Jones, Freo ($220K, 10 BE, 20.45% ownership)
Scott Jones came back in on the weekend and to be honest he might be the last man standing. With Sandilands and Darcy in doubt, he is all but assured a game this week. His return comes at a perfect time for fantasy coaches who may be in need of late-season replacement after the weekend's carnage. If you are stuck as a Natanui, Ryder or Kreuzer owner, here's your man.
FORWARD
Jack Riewoldt, Tigers ($538K, 54 BE, 8.5% ownership)
Yeah I'm serious. Is it a bit of flash in the pan, boosted by his Round 15 score of 136? Maybe. There is a big enough sample size to suggest that these numbers aren't a fluke and that these big scores are here to stay. Of course, I'm not saying to do it, but the stats are there.
David Mundy, Freo ($587K, 74 BE, 2.87% ownership)
At this point of the season, a lot of fantasy teams are cooked. If you are one of the unlucky ones who has been struck by a curse, then Mundy could be your saviour. A nice, reliable consistent source of points, Mundy can sit in your forward/midfield line and help ease that pressure.
Draft Sleeper (s) – Blake Acres, Saints ($584K, 108 BE, 1% ownership)
Brett Deledio, Giants ($591K, 49 BE, 0.49% ownership)
Picking either of this pair could be a season-defining move. With both Acres and Deledio set to return from injury, they could prove to be a late-season diamond in the rough. Of course, there is the realistic possibility that they have already been snapped up, but if one (or both) are still there, then pounce. Quickly.
The Three Big Questions Of Round 17
Who Is A Viable James Sicily Replacement?
Over 20% of the league is faced with a dilemma this week, with James Sicily the latest star hit by injury. The Hawks utility is out for up to six weeks, making him a must-trade. There are plenty of options down back, depending on what you want to spend. If money isn't an issue, Rory Laird's your choice. If you own him though the next best option is Angus Brayshaw. The Demon has been on fire and could really be the best defender by years end. Failing that a downgrade target could be Alex Witherden or Michael Hurley.
Is It Too Early To Throw Away A Bench Spot?
A few trades ago I traded Oscar McInerney from my bench and brought in Ryan Abbott. It left me with no ruck emergency, but it was a necessary move. If you have two emergencies in one line, downgrading them to a basement rook to maximise dough is a solid option.
Are There Any Relevant DPP's?
With the exception of Dangerfield, most of the new DPP's are irrelevant in classic fantasy. Some cash cows like Stefan Giro (added FWD), Brody Mihocek (added FWD), Quintin Narkle (added FWD), Ed Richards (added MID) and Michael Apeness (added RUC) all gained new positions, which will be a boost for some benches.
Back From The Dead
Jack Macrae, Bulldogs (133) – See above. Macrae's going to be a must-have.
Ed Phillips, Saints (82) – Nice to see Phillips ball out in his return. Maybe a heartbeat on people's bench.
Bachar Houli, Tigers (76) – Not the player he once was.
Kade Simpson, Blues (72) – Are we sure he isn't hurt?
Bailey Rice, Saints (72) – Handy bench boost as a late in. Might even hold his spot.
Jack Darling, Eagles (66) – Will need a week or two to get his legs back.
Toby Greene, Giants (61) – Ditto.
Good luck for Round 18!
Peace ✌
Got a question that needs answering? Feel free to leave a comment below or message me on Twitter @theforecast_sdcand I'll get back to you!