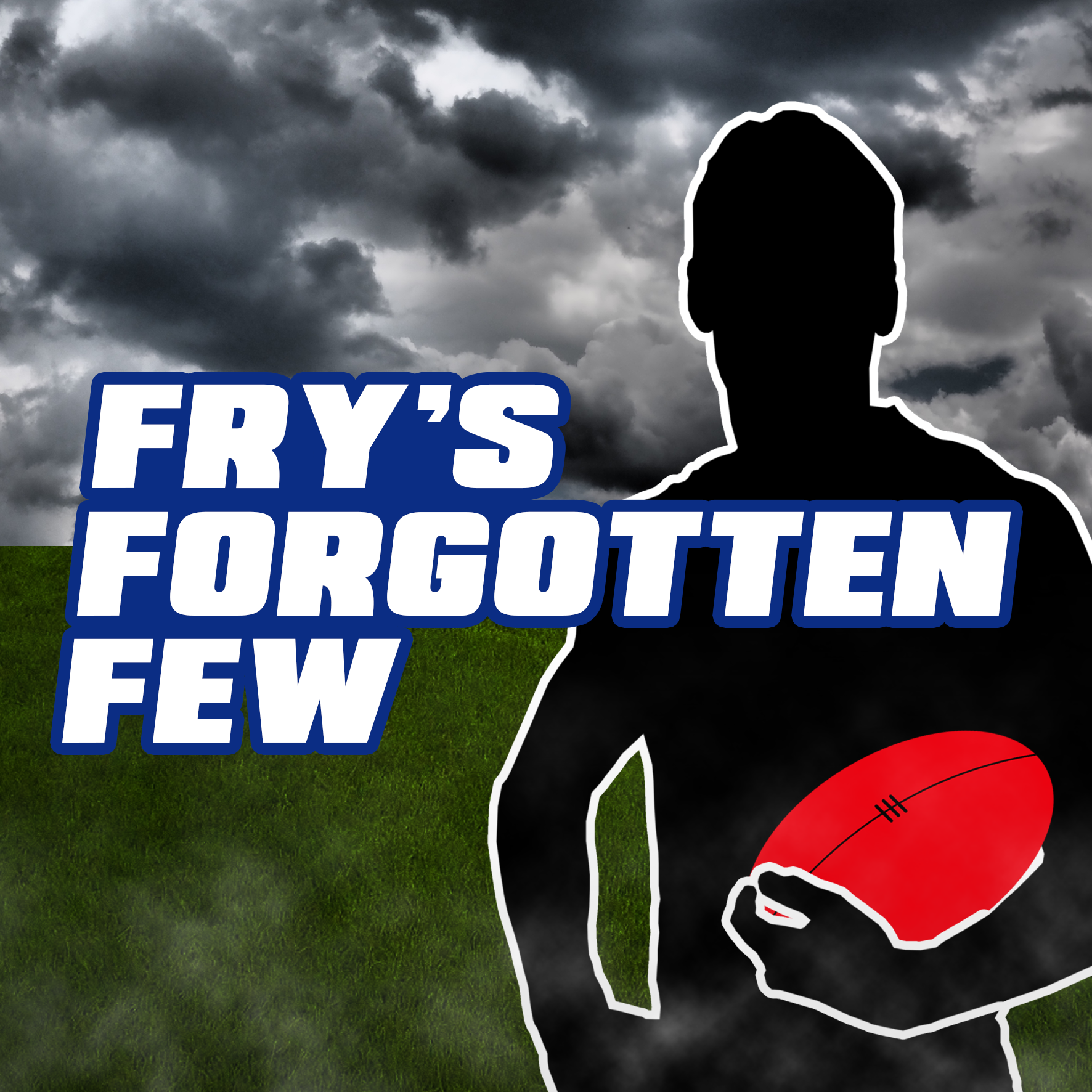 I just managed to nudge past 2,000 this weekend, meaning any chance I had of a decent rank this season is pretty much out the window. Still, there is a solid chunk of the season left so I'm going to hold my chin high and try salvage something. As I was digging through this week's numbers I realised there are a low of players who still have low ownership. If you see a familiar name then right a wrong and invest.
DEFENCE
Alex Witherden, Lions ($585K, 75 BE, 2.8% ownership)
The Lions jet has been an awesome fantasy player ever since he debuted. He saved plenty of coaches late last year ending the season with some handy scores and he might be ready to do it again. If you are chasing a consistent unique in defense then Witho is your guy.
Jeremy Howe, Magpies ($589K, 106 BE, 2.99% ownership)
For a while, it was Howe's teammate Jack Crisp who was turning heads. All the while the highlight machine was ticking away racking up consistent scores. He is right in the mix to be a top-6 defender and it might be time to turn your attention back his way.
Draft Sleeper – Hayden Crozier, Bulldogs ($493K, 36 BE, 1.17% ownership)
Full warning if Matt Suckling comes back into the team than Crozier's scores might dry up. If not then he (Crozier) could be a nice late season add from the scrap heap. He has averaged 94.5 points in the last month without Suckling, so it's at least worth keeping your eye on the former Docker.
MIDFIELD
Dayne Beams, Lions ($706K, 95 BE, 5.6% ownership)
If you are a SportsbyFry fan than you'll know I'm all in on Dayne Beams. After being burned last week for overlooking him I think he'll come in this week for me. A lot of other coaches are eager to make the same move after his huge 133 on the weekend. Don't think twice.
Scott Pendlebury, Magpies ($680K, 99 BE, 5.84% ownership)
Mr Consistent is once again being overlooked. At this point of the season players like Pendlebury and Gaff are starting to emerge as incredible investments because they rarely *touch wood* have an off game. Shit, I've just jinxed him, don't trade in Pendlebury.
Draft Sleeper – Tim Kelly, Cats ($553K, 58 BE, 28.34% ownership)
You know what? Bringing Kelly into your midfield for draft might not be as crazy as it seems. There is a real possibility that Kelly will still be available on your free agent list and if so he might be a nice heartbeat on the pine in case something goes wrong. He seems destined to be good for around 90 for the rest of the year as well, which is more than adequate.
RUCK
Todd Goldstein, Roos ($627K, 65 BE, 3.85% ownership)
If for whatever weird reason you wanted to end with only one of the big three (Grundy, Gawn, Stef) then you better make your other ruckman Goldstein. Remember there were times we talked about him as a potential pig and he is starting to show those tendencies again. Get around him.
Draft Sleeper – Majak Daw, Roos ($328K, 47 BE, 2.31% ownership)
If you are desperate then the born-again defender Majak Daw could plug a hole in your draft team. He won't be a long-term option, but he could provide you with an emergency bench option or cover an immediate injury until you find another solution. Slim pickings.
FORWARD
Luke Bruest, Hawks ($601K, 31 BE, 2.09% ownership)
You couldn't do it, could you? Luke Bruest had a monster score last week which raised the eyebrows of coaches everywhere. His outburst against the Bulldogs was huge, but not incredibly surprising. The Hawks forward had scored over 95 in all three games prior and he is starting to shape up as an actual option. Watch this space.
Kane Lambert, Tigers ($547K, 75 BE, 0.33% ownership)
I have received a few questions about Kane Lambert lately and even if I'm not a believer his numbers are forcing my hand. With a juicy run on the horizon and a few noteworthy scores indicating he's warming up, Lambert might just be the real deal. I'm wary, but then again I've been wrong before.
Draft Sleeper – Hugh McCluggage, Lions ($525K, 49 BE, 1.91% ownership)
Another name who is generating some buzz is Lions youngster Hugh McCluggage. Priced at an awkward spot, he could still offer some upside if he goes big this weekend. However, with price no issue, pouncing on him in draft is more than acceptable.
The Three Big Questions Of Round 17
Is Andrew Gaff A Must Have?
At this point in the season, you don't want to be bringing in players who aren't bonafide studs that you'll be keeping. Andrew Gaff is guaranteed to be a popular trade in target after a huge fortnight, with his numbers making him the form player of the comp. West Coast seems to be hitting their straps and are poised to get some big names back soon. This aides Gaff's fantasy cause and it's hard to see a better midfielder upgrade right now.
Will Danger Gain FWD Status?
By the time this article is being read the game between the Cats and Crows would have likely tipped off, or if not it's very close to. Dangerfield gaining forward status as a new batch of dual positioners are released next week could be on the line. If he returns to a midfield dominant role then he might stay in your midfield and to be honest, another low score might mean curtains for a lot of coaches.
If Not Tom Mitchell Then Who?
With Tom Mitchell showing signs of mortality, a lot of coaches are looking around for other choices as captain this week. Two premier ruckmen offer some of the best prospects with Stef Martin against a McEvoy-less Hawks outfit and Max Gawn against the measly Dogs division. Both are interesting choices and a loophole score of 120+ might change our opinions. If you still have doubt, then back in Big Maximus.
Back From The Dead
Dale Thomas, Blues (101) – Take a bow Daisy, not getting enough credit for his season. Now stay on the park.
Darcy Byrne-Jones, Power (95) – Back in the good books.
Scott Selwood, Cats (85) – Is always capable of tackling his way to 120+.
Matthew Kreuzer, Blues (105) – With Carlton's season effectively done don't rule out Kruz being put on ice.
Logan Austin, Saints (69) – For the coaches out there with Rice still on your bench. You traded the wrong Saint.
Good luck for Round 17!
Peace ✌
Got a question that needs answering? Feel free to leave a comment below or message me on Twitter @fry______ and I'll get back to you!