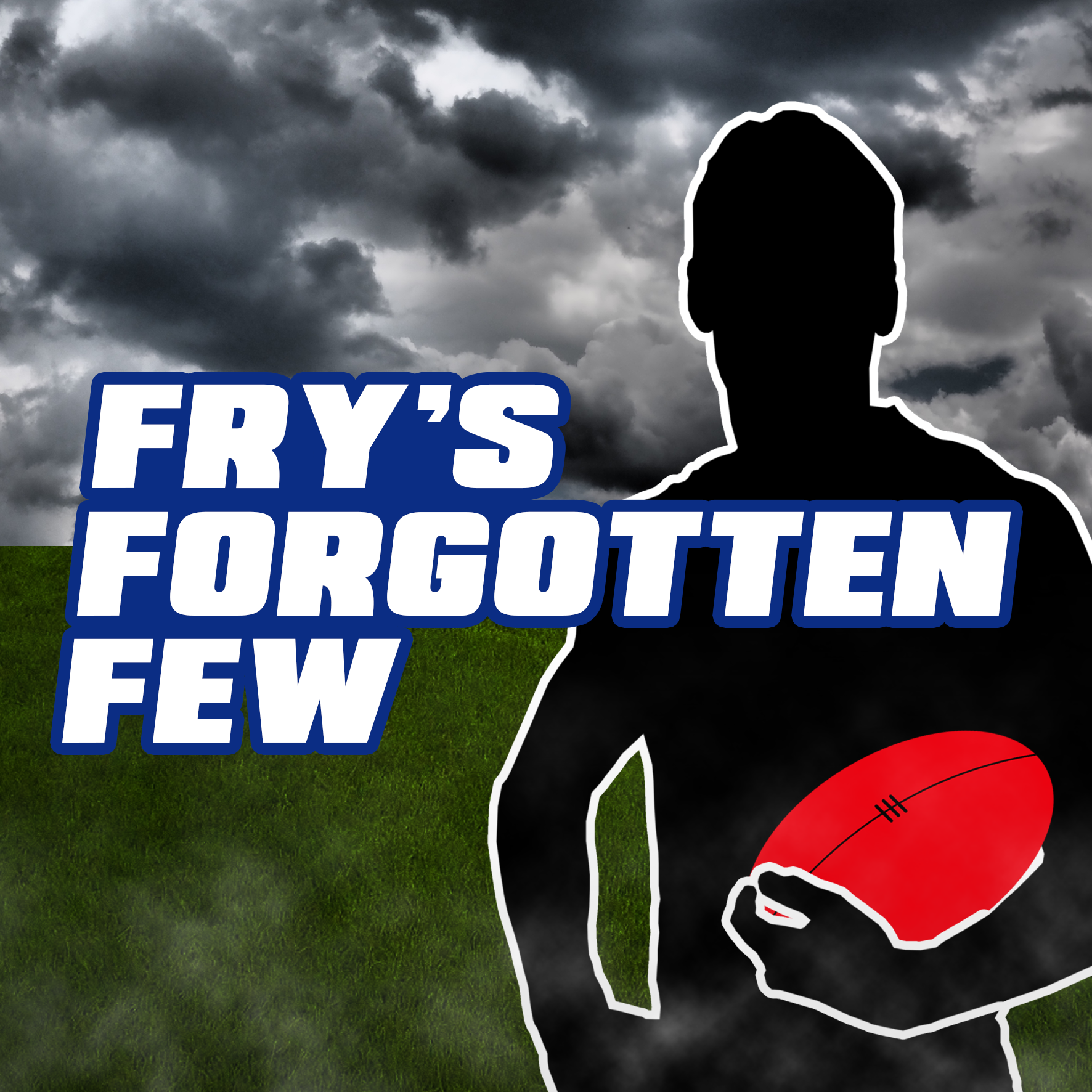 The return of 22 green dots meant a lot of relief for coaches around the globe. There were plenty of big scores on offer to help us celebrate even if you took Lloyd's loophole 125 over the monstrous performance the Notorious P.I.G. dished out. Things are starting to get tight and every trade is crucial at this time of year. With some scarce POD options, it's time to get creative.
DEFENCE
Michael Hurley, Bombers ($571K, 80 BE, 7.75% ownership)
I've been pushing for Michael Hurley a few times now this season. Although he doesn't boast the huge ceiling, Hurley's consistency is what appeals to me. Yes, there have been a few blemishes, but you can virtually pencil him in for an 85-95 each week no sweat. Safe.
Tom Cutler, Lions ($548K, 74 BE, 0.45% ownership)
I swear I have a man crush on Cutler. I have mentioned him a few times before in the FFF, however, he has never really delivered to seriously warrant selection. Still, 200 points in two weeks has forced me to add him to the watchlist.
Draft Sleeper – Jake Carlisle, Saints ($505K, 49 BE, 0.68% ownership)
It would take a brave, BRAVE man (or women) to pull the trigger and field Carlisle in their defense. Credit where credit is due, the Saints utility has had a great last few weeks. If Austin comes back into the fold that could change things though…
MIDFIELD
Taylor Adams, Magpies ($615K, 95 BE, 1.84% ownership)
Is Adams back? One of the hottest questions in the league right now is if we can trust his numbers from the past month and a bit. I think we have enough of a sample size now to show this is no fluke and while we won't be feasting on 120's every week, Adams is severely underpriced if he can average over triple digits from here on out.
Marc Murphy, Blues ($744K, 112 BE, 4.59% ownership)
Call it a hunch, call it a gut feeling but I'm very tempted to get on Marc Murphy. When he's on the park there's no denying he can put up numbers. However, injury has derailed his 2018 campaign and I'll need to see him string some games together before he joins the Large Fry's & Coke. Monitor his progress though.
Draft Sleeper – Jack Trengove, Power ($395K, 37 BE, 1.19% ownership)
Trengove's awkward price makes him tough to grab in classic. For your draft league though, well that's an entirely different story. Trengove is a great gamble to take this late in the year if you need to hit gold from the scrap heap. Do it before someone else in your league does.
RUCK
Rhys Stanley, Cats ($558K, 65 BE, 1.21% ownership)
Who knew Rhys Stanley could fantasy football? Either side of the bye the big Cat has messed around and scored in triple figures, raising the eyebrows of coaches. While I'm not optimistic these numbers will continue, stranger things have happened.
Draft Sleeper – Sean Darcy, Freo ($554K, 88 BE, 0.28% ownership)
Once again, someone who is priced at a weird spot is ruled out of our classic teams. With Aaron Sandilands' calf playing up though Darcy will probably get much more game time now he is healthy during Freo's run home. In fact, I wouldn't rule out Sandi being put on ice ASAP, giving Darcy an intruiging half a dozen games for the run home.
FORWARD
Ed Langdon, Freo ($630K, 95 BE, 3.26% ownership)
I was worried that Langdon's numbers would dip when the Hill brothers returned to the fray. I still might be right, but while I'm busy waiting for that to come true Langdon has racked up points like it's nobody's business. With Fyfe down, he'll stay hot for the foreseeable future.
Josh Dunkley, Bulldogs ($547K, 75 BE, 0.33% ownership)
Want to get really creative? Invest in Dogs youngster Josh Dunkley and don't look back. With Isaac Heeney (more on him soon) and Robbie Gray on the chopping bloke for a lot of coaches, Dunk could be an appealing and unique choice.
Draft Sleeper – Mark Hutchings, Eagles ($502K, 58 BE, 4.79% ownership)
After his hot start to the season, Hutch has cooled (duh) and as a result, a lot of coaches jumped off the wagon. He did throw up a 114 against the Crows though and if he has another decent score then he could warrant a bench spot in your MID/FWD line.
The Three Big Questions Of Round 16
Which Rook Do I Grab, Sier Or Narkle?
To be honest, I missed a lot of the Cats game, so this opinion might be a bit biased. I saw the all the impressive numbers and read about all the midfield time he played. Yet, I still think I like Sier more based on the injury to Adam Treloar. With him out, Sier has better job security in my mind over Narkle. If you are in a position to grab both that could work, but if you want one go Sier.
To Hold Or Trade Heeney?
One week injuries are a scary prospect for fantasy coaches. Are they really only going to be out for one week? Or will we be facing another Josh Kelly scenario? Isaac Heeney's case is a little different with a concussion causing his absence against Geelong. All signs point to him making a triumphant return in Round 17 and as an owner, I think it's wise to hold.
Is It Time To Sell Bayley Fritsch?
For the first time this season fantasy rookie of the year Bayley Fritsch went down in price. For roughly a quarter of the competition, Fritsch has been an awesome cash cow and virtually puts up reliable premium-ish numbers. All good things come to an end though and after dipping slightly in price it might be time to offload the Dees youngster. With a breakeven of 96 it might be wise, but he survives for another week in my team.
Back From The Dead
Rory Laird, Crows (102) – Welcome back!
Jack Trengove, Power (92) – Put him on your watchlist.
Michael Walters, Freo (73) – I stuck my neck out for you Mick. Need a 90+ this week.
Rory Sloane, Crows (68) – What a bizarre season from Sloane. Will he stay or go?
Mitch Robinson, Lions (65) – The Lions shared the joy around against Freo. He'll be better this week.
Rory Lobb, Giants (57) – What a letdown Lobb has been this season.
Good luck for Round 16!
Peace ✌
Got a question that needs answering? Feel free to leave a comment below or message me on Twitter @fry______ and I'll get back to you!