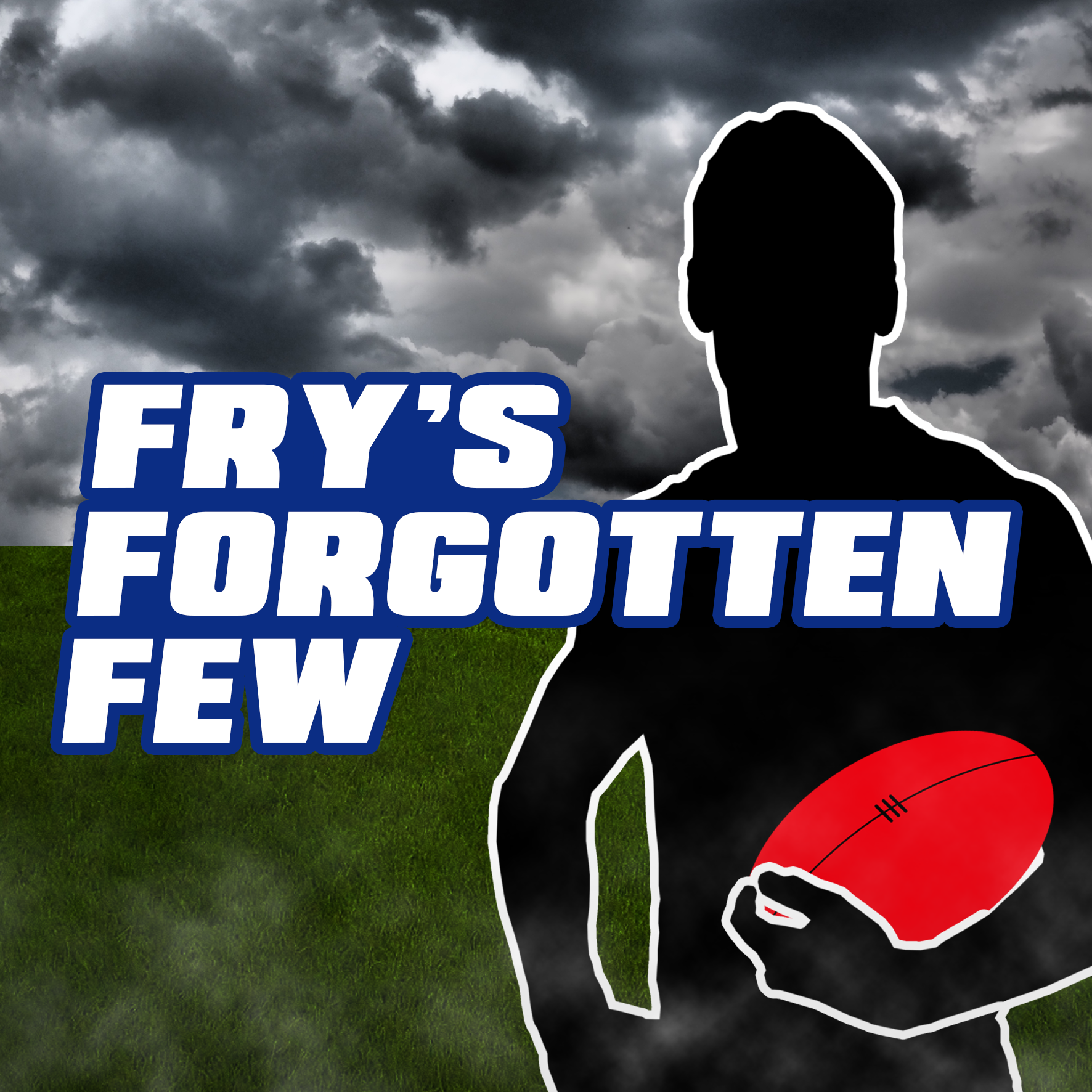 Turmoil was avoided at the Large Fry's and Coke last week, but I do feel for all the coaches who were hit by the carnage. With a slew of big names returning this week things are looking a bit brighter. There are plenty of unknown names that offer value as well and there are a few that should be really be looked at.
Fresh Legs
Teams off the bye this week include the Blues, Eagles, Hawks and Bulldogs giving us plenty of trade targets. However a lot of these talents are popular picks, so I've dug a bit deeper at the Round 12 bye players available.
Ed Curnow, Blues ($770K, 129 BE, 9.88% ownership)
I was planning on trading Ed Curnow into my side as soon as he came off his bye for ages. The Carlton gun is averaging the 4th most points this year behind Macrae, Mitchell and Grundy. With the Dockers and Pies on the horizon, the time is now.
Shannon Hurn, Eagles ($591K, 95 BE, 6.4% ownership)
It seems like Shannon Hurn's Fantasy numbers aren't a fluke. The Eagles veteran has a big enough body of work to suggest his average of 93 is sustainable. A lot of coaches haven't caught on yet and his low ownership means he could be a good target.
Dale Thomas, Blues ($610K, 122 BE, 6.54% ownership)
Thomas has shown us this season that he has a big ceiling. He isn't on the radar for a ton of coaches and it could be a bit of a gamble. Still, he has been solid and if he catches fire it could be game-changing.
Marcus Bontempelli, Bulldogs ($643K, 97 BE, 3.65% ownership)
Bont has had a forgetful year so far. That being said, he has had times this season where he has pieced it all together. If he shows that he can be back at his best then he's worth a look.
Liam Ryan, Eagles ($323K, 2 BE, 6.81% ownership)
This is, of course, assuming Ryan's ankle is all good and he can play this week. Even if he is named it could be wise to wait a week, but still, he has room to grow. Cash cows become rare in the later rounds of the season, so the high flying Eagle could come at a perfect time.
Andrew Gaff, Eagles ($635K, 127 BE, 1.17% ownership)
Gaff might be the most underrated player in the AFL. The Eagles winger has consistently gone about his business leading the Eagles in Fantasy points. Averaging a career-high 109, there's no reason to believe he won't keep up these numbers. All-Australian right now.
Forward POD's
Here are the six forwards who currently have under 10% ownership that I would keep an eye on in the second half of the season. In no particular order…
Mitch Robinson, Lions ($632K, 104 BE, 5.3% ownership)
Tom McDonald, Demons ($648K, 64 BE, 3.65% ownership)
Michael Walters, Freo ($572K, 85 BE, 6.47% ownership)
Jesse Hogan, Demons ($619K, 112 BE, 6.35% ownership)
Dale Thomas, Blues ($610K, 122 BE, 6.54% ownership)
Travis Boak, Power ($586K, 110 BE, 2.46% ownership)
The Three Big Questions Of Round 13
Should I Put The VC On Macrae Or McLean?
With another Thursday night game comes another loophole opportunity. There are plenty of candidates for the VC in the Dogs and Power match, but McLean and Macrae top the list. It's possible that both of them will go big and if I was a betting man I'd back in Macrae. If you only have one though, you know what to do.
What Do I Do With Laird And Dusty?
As a Laird owner, I am keeping my fingers crossed this hand fracture isn't going to be a thing. There aren't a lot of promising signs and if he misses another week he wouldn't have contributed anything to your cause over the byes. Someone of his stature probably shouldn't be traded out in my opinion. Sometimes it can be difficult to grab them again at a later date. In Dusty's case, his value is so low now that you have to hold. You can't trade him down to a rookie, besides Bayley Fritsch is worth more than him now. Yikes.
Should We Go Early On Some Cash Cows?
Despite the fact that Matt Guelfi, Charlie Spargo and Oscar McInerney still have room to grow, it might be time to part ways. With the three cash cows on their bye this week, dealing them to maximise players takes priority over other moves. Whether you go up or down, it might be a smart move to cut ties now and set yourself up better in the long run.

Click here to subscribe on iTunes. (New podcasts every Monday and Thursday at 7:30pm AEST).
Back From The Dead
Jeremy Howe, Pies (90) – Back to his best.
Joel Smith, Demons (80) – It was a pleasant surprise to see Joel Smith here. Consider.
Jasper Pittard, Power (74) – Pittard doesn't really seem like an option at the moment.
Nick Coffield, Saints (54) – Delist the cash cow if you can.
Tex Walker, Crows (50) – The skipper will be better this week against the Hawks.
Good luck for Round 13!
Peace ✌
Got a question that needs answering? Feel free to leave a comment below or message me on Twitter @fry______ and I'll get back to you!