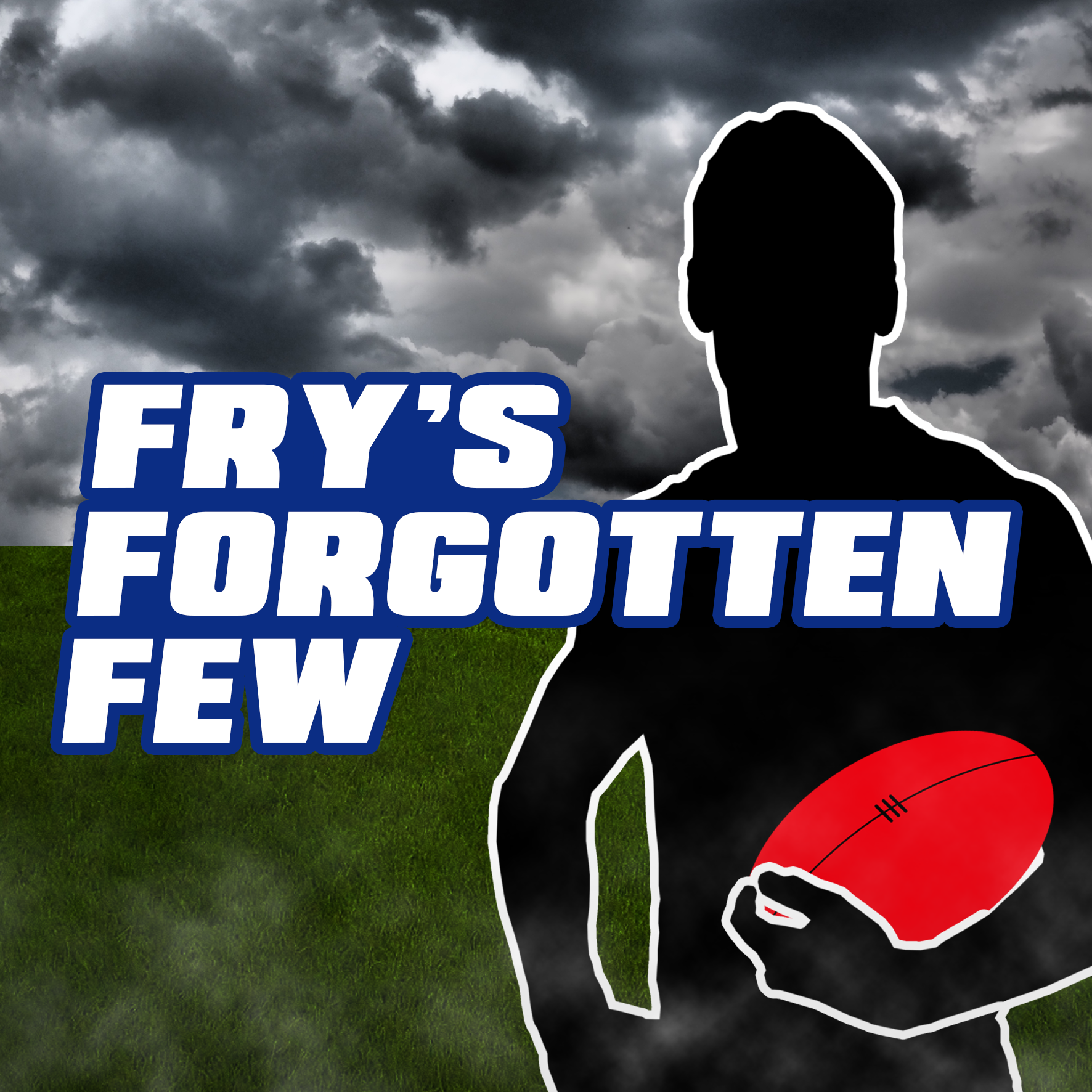 Round 11 marks a weird time in the fantasy calendar. Technically at the completion of this round half the season will be over, but by no means are we on the home straight. Our reward for survivng the first half of the year are the dreaded bye rounds, which will make or break a large number of coaches. While the players I have addressed below are awesome picks, make sure they fit your structure to avoid potential headaches.
DEFENCE
Darcy Byrne-Jones, Power ($556K, 54 BE, 1.03% ownership)
Fresh off his bye, DBJ looms as a potential steal in defense. Owned by just over 1000 coaches the Port defender has played his way into consideration lately. Byrne-Jones has benefitted greatly from Hamish Hartlett's ACL tear, averaging just over 95 in the past month. I'd wait perhaps a week or two on him, but should he produce again a ton of coaches will pounce.
Luke Ryan, Freo ($576K, 46 BE, 3.3% ownership)
I've owned Luke Ryan for most of the season now and it has been a little bit of a roller coaster. He was on thin ice following a 47 against Richmond, but since then he has gone at 114 in his last three. His lofty price might rule him out for some. If you can find room though Ryan looks like an awesome unique.
Draft Sleeper – Lachlan Weller, Suns ($518K, 79 BE, 0.76% ownership)
You know what you are getting with Weller, a solid score that ranges between 75-85. He will have the occasional bad game, but that will be balanced out by a solid showing. If you are struggling for help in defense, he could be your man.
MIDFIELD
Andrew Gaff, Eagles ($735K, 92 BE, 3.04% ownership)
I was this close to trading in Andrew Gaff last week and I was kicking myself everytime I refreshed the scores from the Eagles/Hawks clash. Gaff, once again, is flying under the radar despite putting up ultra-consistent numbers. Get him in.
Dayne Beams, Lions ($683K, 88 BE, 3.98% ownership)
Speaking of flying under the radar, you may want to take notice of what Dayne Beams is doing. Everyone is talking about his stellar teammate Dayne Zorko, but Beams might be the real fantasy gem residing in Qld. After four scores over 110 in his last five, which included 127 on the weekend, Beams has peaked my interest.
Draft Sleeper – Sam Powell-Pepper ($508K, 57 BE, 1.47% ownership)
With his off-field issues behind him, SPP has scored 87 and 109 in his two matches back in the big time. I have a feeling that those type of numbers are going to become standard for Powell-Pepper and it might be wise to find room for him before someone else does.
RUCK
Jarrod Witts, Suns ($641K, 78 BE, 3.21% ownership)
A lot of people (myself included) are frustrated with Sam Jacobs. Not only is he scoring at a woeful rate, but he has a late bye and because I own (insert ruckman with Round 13 bye here) I can't trade in (insert another ruckman with Round 13 bye here). Enter Jarrod Witts, who is seriously making himself an option. He could be in for a big score against the Cats this week too, making him ripe for the picking.
Draft Sleeper – Aaron Sandilands Replacement, Freo ($???K, ?? BE, ?% ownership)
This one isn't rocket science. Sandilands seems destined to spend a few weeks on the sideline and it wouldn't surprise me if they rested him until after his bye. Michael Apeness is the favourite to take out the spot and team sheets will reveal all later this week.
FORWARD
Michael Walters, Freo ($577K, 73 BE, 4.64% ownership)
Sticking with the Fremantle favour is the No. 1 Dockers trade target in my opinion. Nat Fyfe continues to garner the Brownlow votes, but Michael Walters continues to steal any fantasy points on offer. a 99 and 125 since returning from injury means he won't be unique for long.
James Harmes, Demons ($569K, 74 BE, 0.84% ownership)
The second forward spot this week was under a lot of debate. I was reluctant to give it to a Demons player, given the ease at which they have won their last two games. Still, Harmes has put his hand up as one of the form players in the comp, especially following his mammoth 138 against the Gold coast a few weeks ago. With the Dogs and Pies coming up the points should keep flowing.
Draft Sleeper – George Hewett, Swans ($467K, 40 BE, 0.56% ownership)
Since Hewett has adopted a tagging role his numbers have actually increased quite significantly. He has averaged 88 points in his last three games, which is a lot better than the 54 points he averaged in the first seven rounds of footy. Snap him up while you can.
The Three Big Questions Of Round 11
Trading Sam Murray vs. Tim Kelly?
With a handful of cash cows culled in the last few weeks, it's time to start turning them into premiums. No one has made more money this season than Sam Murray and Tim Kelly isn't too far behind him. When it comes to prioritising the pair I look at two factors. 1) are they playing or not, 2) which area needs my attention more. Upgrading Kelly to an awesome midfielder is likely to net you more points than Murray to a DEF premo. That being said if Kelly plays and Murray doesn't then it might be wise to move the dead weight. If I had to pick which one to ditch first I'd choose the Cats mid, who has reached his absolute peak price.
How Many Power/Suns Players Should I Target?
There is no right or wrong answer here, but be warned. It's very easy to be tempted by Gold Coast and Port Adelaide players, who are fresh off their byes. During the other three bye rounds having them on your field is a massive bonus, but don't go getting them just because of the jerseys they wear. I advise against bringing in too many players who weren't already on your radar. Just because Justin Westhoff looks like a good pick, it doesn't make him a good pick. There are plenty of decent options, just be wary of who you opt to finally pull the trigger on though.
Should I Trade In A Player With A Round 12 Bye?
I'd advise against it if you can. I understand that you are probably trading a player in that you plan to keep for the rest of the season and there is some merit to pulling the trigger. However, considering we have three trades to work with each bye week I'd be waiting and grabbing them in Round 13 ready for the run home.
Back From The Dead
Jaeger O'Meara, Hawks (112) – Don't look at this and be upset you traded O'Meara, a 65 is on it's way.
Ed Curnow, Blues (104) – Less than ideal, but still a deadset gun.
Matt Crouch, Crows (103) – Once he strings (pun intended) a few games together Crouch will be an awesome get.
Josh Kelly, Giants (93) – See above.
Andrew McGrath, Bombers (70) – I thought we'd be seeing a breakout year from McGrath. So far, we are not.
Esava Ratugolea, Cats (0) – The sad news story of last week with Ratugolea breaking his ankle. Fingers crossed he has a quick recovery.
Good luck for Round 11!
Peace ✌
Got a question that needs answering? Feel free to leave a comment below or message me on Twitter @alexgfry_ and I'll get back to you!