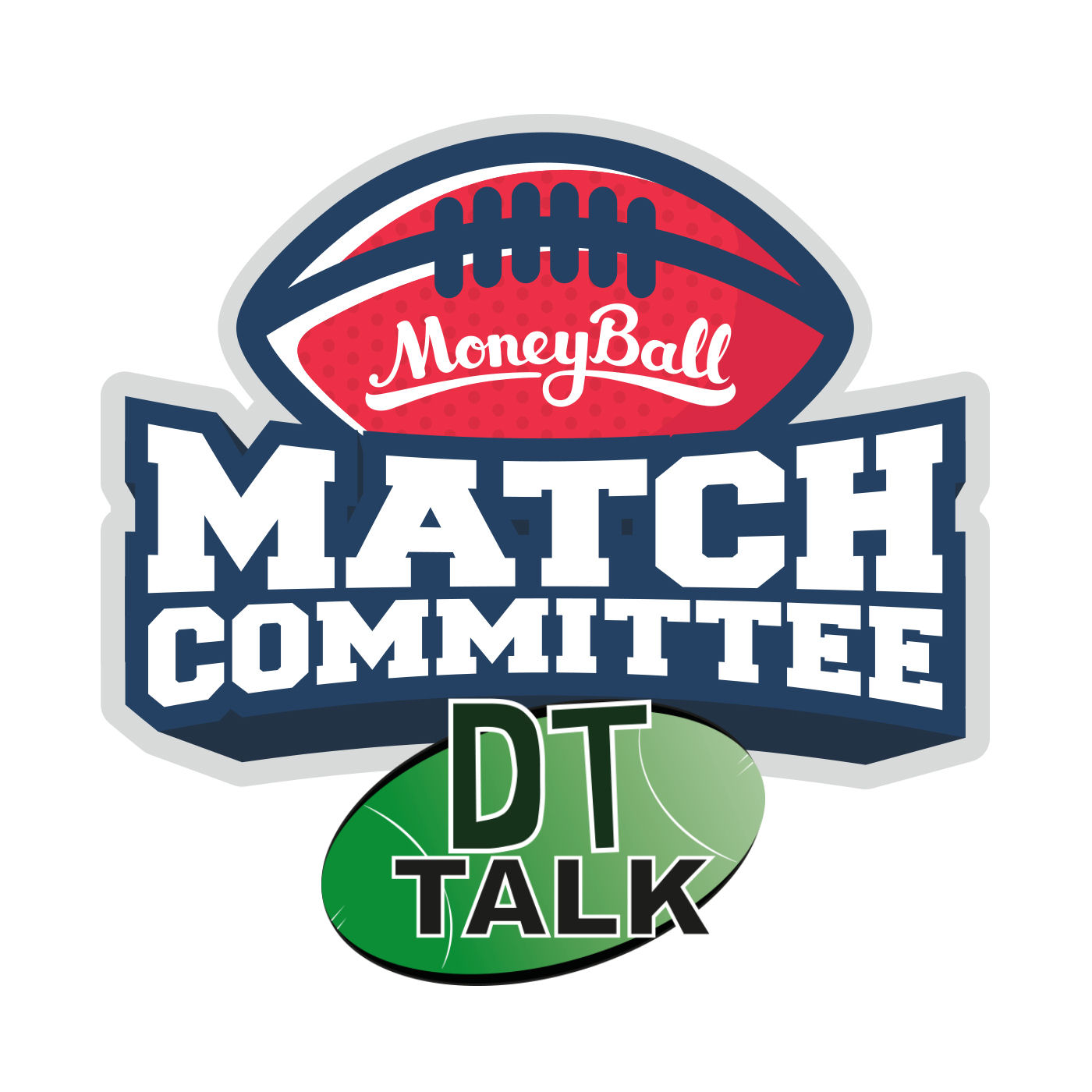 Tbetta here, and welcome to the self-proclaimed top resource for keen Aussie rules Moneyball punters! DFS (Daily Fantasy Sports) is taking off around the world and Moneyball have the perfect platform for you to turn your AFL Fantasy prowess into cold hard cash. Signing up is easy – head to moneyball.com.au and you could be ballin' within minutes.
If you're unsure how DFS works, be sure to head to the 'Help' section for all the info you need to start cashing in on your AFL Fantasy knowledge.
Click here to subscribe on iTunes.
Essendon vs Adelaide
BEST PICK: Devon Smith ($7,800 FWD)
Unable to peg down a spot for GWS in the Finals, Devon left for greener pastures and those greener pastures are in the midfield for Essendon. He averaged 24 disposals this pre-season in the shortened games, the most of any Essendon player over the JLT. For reference, Devon only topped 24 touches once last year from 16 games, so feel free to be optimistic about his improving fantasy game in Round 1 and beyond.
BEST STAT: Bryce Gibbs ($11,500 MID)
Gibbs was one of only 6 players to top 90 MB in both JLT matches… But that was just from 70% game-time, easily the least of that exclusive group. Whenever a player changes clubs, there's always going to be questions as to how he fits into their system, and whether we need to relearn everything we know about how they "fantasy football". I'm not worried with Gibbs. Adelaide are without Brad Crouch in the short-term, so concerns of "not enough ball to go around" doesn't apply early in the year, and Bryce will slot in seamlessly.
BEST VALUE: Tom Bellchambers ($6,600 RU)
He's $2,300 cheaper than Sauce Jacobs ($8,900 RU) and outperformed him this pre-season (0.79 PPM versus Jacobs' 0.65 PPM) so why aren't we taking him more seriously in fantasyland? It probably has a lot to do with being let down time and time again over the years, but I'd argue that's a salary-cap mentality – we only need to marry ourselves to our picks for a day in DFS.
Bellcho finished off the 2017 H&A season with scores of 116 (Gold Coast) and 114 (Freo) and presents himself as a legitimate alternative to the vanilla Jacobs on Friday night.
BEST RETHINK: Brendon Goddard ($8,900 MID)
The veteran is expected to ply his trade more in defence this year and, despite Goddard having been a top-tier DEF back in his St Kilda days, can we expect his output to drop? I think so and his JLT numbers agree. I looked particularly closely at the 75 MB from 90% TOG in the second JLT playing a kick behind the ball – solid numbers for a defender, but at $8.9k as a MID-only in Moneyball? Pass.
St Kilda vs Brisbane
BEST PICK: Dayne Beams ($8,100 MID)
We didn't see him during the JLT but it was due to family reasons with his tragically father passing away, so there's no injury concerns for Beamer – which is a change from recent seasons. 2017 started slowly due to a lingering thigh issue plaguing his pre-season, but boy did he get going eventually!
After Round 9 last year, Beams posted more scores of 135+ MB (6 in total) than any other player in the league. I'd pick him here for ceiling alone, and I'm confident there's no tag concern for Beams while the more dynamic Dayne Zorko ($10,600 MID) is running around alongside him.
BEST STAT: Stef Martin ($8,500 RUC)
Always looking fresh off a massive session in the weights room, Martin converted that physique into fantasy goodness this pre-season with a PPM of 1.06 – the most of any ruckman to play at least 50% TOG over the JLT. Most importantly though, there was no Archie Smith in sight!
Stefan's 2017 showed exactly why we like sole ruckmen in Moneyball – he averaged just 24.5 hitouts and 86 MB with Archie in the team, but that improved markedly to 38.9 hitouts and 105 MB as the sole hitout artist. He's primed for a big year, starting with making a meal of Longer on Saturday.
BEST VALUE: Alex Witherden ($5,200 DEF)
Like Jack Graham, Witherden has been disrespected by the pricing formula and rates as a serious bargain-buy based on what he's accomplished in his short career. After debuting mid-year to little fanfare, Withers finished off 2017 season with scores of 96, 82, 91, 97, 103, 70, 81 and 99. Absolute steal at this price.
BEST RETHINK: Dylan Roberton ($8,000 DEF)
How can you justify spending $8k on the guy who was cruising at 105.5 MB before the bye last season, only to crash and burn with just 77.6 MB for the remainder of the year? And he didn't seem to rediscover that scoring magic over the off-season either, only ticking over at 0.61 PPM in the JLT. Basically you're paying for early-2017 Roberton and getting a crusty late-2017 Roberton in return. No thanks.
If you're set on a St. Kilda defender, Shane Savage ($6,800 DEF) is a much better option, having seemingly "stolen" Roberton's magic touch late last year (61 pre-bye, 91.6 post-bye) before scoring at 0.96 PPM over the JLT.
Port Adelaide vs Fremantle
BEST PICK: Nat Fyfe ($8,600 MID)
Remember that year where Fyfe won the Brownlow after achieving new heights in fitness? The year he averaged a career-high in AFL Fantasy at 104.8? I went looking through the archives to find out whether there were any signs we should have picked up from his pre-season, and this is what I found…
Pre-season 2015: 2 games, 94.5 avg, 76% TOG
Pre-season 2018: 2 games, 106.0 avg, 76% TOG
As Ross The Boss would say… Strap yourselves in.
BEST STAT: Lachie Neale ($9,500 MID)
Lachie is going to be on everyone's radar and rightly so, after posting the highest PPM (1.45) of any player to play at least 2 games over the JLT series. There's always the question of whether we're too reactionary with big pre-season performances, but I'm in the 100% Real basket with Neale. In my eyes, he's primed to recapture his 2016 form (where he averaged 111.1 MB, 5th highest for the season) after an injury-affected pre-season caused him to knock 11 points off that in 2017.
In case you need reminding, Neale scored 124+ on 9 occasions that year, equal-most of all players. He's fit, he's firing and he's without any kind of ceiling on his productivity in fantasy.
BEST VALUE: Andrew Brayshaw ($3,500 MID) and Bailey Banfield ($3,500 MID)
You'll be taking one or both of these guys in the Saturday Slam, and I'm on #TeamBrayshaw despite Banfield scoring slightly more potently (1.12 PPM versus Brayshaw's 1.02 PPM, both excellent strike rates) across the JLT.
My reasoning simply comes down to midfield time – Brayshaw is a lock for those minutes with his pedigree and an impressive 15 tackles over the JLT, whereas Banfield will be asked to play as a defensive forward and will likely rely on scoreboard impact to make a dent in DFS.
Gold Coast vs North Melbourne
BEST PICK: Shaun Higgins ($8,200 MID)
Easily the best player between these two clubs in a game that would probably burn your retinas to charcoal without fantasy to keep you engaged through the skill errors. There's not a lot of cheek about this selection, Higgins is just one rock-solid choice here after ticking over at 0.95 PPM over the JLT, which was the highest for the Roos. He finished off last season with scores of 106, 107 and 114, so let's hope (for North's sake) that he carries that over into the Gold Coast clash.
BEST STAT: Todd Goldstein ($8,300 RU)
Continuing with the Sole Ruckman theme of this article, Goldstein becomes a serious option after Brad Scott was quoted throughout the week ruling out a dual-ruckman structure. Goldy's numbers change drastically when he's cockblocked by another ruck – he averaged just 22 hitouts and 74 MB when Preuss cramped his style. Left to his own devices, Goldstein was a force reminiscent of his dominant years, notching 25 hitouts and 94 MB a game.
If reports are to be believed, the former premier ruckman in fantasy might have overcome some personal issues that have been holding him back over the past two seasons – I'll have a lick at that $8.3k price-tag against the struggling Suns.
BEST VALUE: Nick Holman ($3,500 MID)
Holman wasn't good enough to make it at Carlton, but a couple of years in the wilderness and the safety net of a fledgling Suns outfit might be exactly the kind of genesis from which a solid fantasy footballer blooms. Holman scored at 0.90 PPM over the JLT, including an impressive 13 tackles across the two games. Keep those +4's coming boy!
Hawthorn vs Collingwood
BEST PICK: Adam Treloar ($9,700 MID)
There's basically no angle from which I'm not all-in on Treloar this week. Firstly, he was the highest-averaging player over the JLT with 133 (only one game though), which shows fitness and form. Secondly, he averages 115.6 across his last 5 against the Hawks, which demonstrates he's got the opposition under control. And thirdly, he ALWAYS starts the year well.
Below are his Round 1 scores over last few years, which makes for pleasant reading if you're a superstitious punter!
2014: 34 touches, 124 AF
2015: 32 touches, 119 AF
2016: 34 touches, 117 AF
2017: 33 touches, 125 AF
BEST STAT: Tom Mitchell ($11,800 MID)
While Titch evolved into a fantasy beast last year, a quick trip to the archives confirmed my suspicion that he always seems to crack open a can of spinach before playing the Pies – his last 4 scores against Collingwood read 138, 132, 177 and 135.
However, should we be worried that Titch has become "too good"? Most sides seemed to be happy to let Titch do his thing last year, preferring death by 1000 papercuts than to let someone like Isaac Smith run free. Fair enough. But death by papercuts is still a death nonetheless, and over the last 4 games of the year, Mitchell had himself a shadow in three of those games – where he was 17.2 MB points a game below his normal lofty standards. Don't be surprised to see him tagged from week-to-week but, for the record, the Pies only tagged in a third of their games last year and Hawks weren't on the menu.
BEST VALUE: Sam Murray ($4,800 DEF)
Despite being on a rookie list just months ago, Moneyball have taken a liking to the former Swan and pumped up his price slightly – probably due to his impressive showing in JLT2 where he posted 93 from 78% TOG. Murray was playing "that role" for Collingwood throughout that game, which we saw was also very potent in JLT1 with Taylor Adams scoring a team-high 91 off a back flank. The Pies recruited him in unusual circumstances for a reason, and this is it.
BEST RETHINK: Brodie Grundy ($9,600 RU)
Another ruck, another spiel about how we need them solo! Realistically, we've been banging on for the last 18 months about the Cox Effect, but that's because it's real:
2016: Grundy was 20.1 points better without Cox (91.5 vs 111.6)
2017: Grundy was 26.5 points better without Cox (89.0 vs 115.5)
How can you ignore those numbers? I can't, and it's got me thinking… is Mason Cox ($4,800 RU) worth a look instead at half the price? He's fresh off 100 in final JLT from 19 hitouts and 4 goals and surely he can get to 60; which, mathematically speaking, is just as good as a 120 from Grundy. It's worth mentioning though that this was against the Bulldogs, who don't have a ruckman or a backline at the moment though… Plenty to mull over.
GWS vs Western Bulldogs
BEST PICK: Tom Liberatore ($6,800 MID)
2018 is shaping as the Year Of The Bounce-Back, and why shouldn't Libba be involved? The BOG (best off ground) has been in the doghouse (so to speak) with the Bulldogs lately, but he's turned a noticeable corner in his scoring returns. His totals of 86 and 96 over the JLT, combined with 81 and 82 to end last year, means he's officially on a roll.
BEST STAT: Lachie Whitfield ($8,900 MID)
The Giants have lost Wilson (Fremantle), Zac Williams (Achilles) during the off-season, Ryan Griffen still isn't cherry ripe with his ankle and Heath Shaw is old as dirt, so GWS have turned to Whitfield to drive their bounce off half-back. In this role, Lachie averaged 26 touches and 9 marks in the shortened games. From an outsider's perspective, he's already a big part of their game-plan with that role and they'll look to get it in his hands at every opportunity in the back half against the Bulldogs.
If you're worried about how he'll score as a defender, then lean back and put your legs up. Whitfield was one of just two players to scores tons in both JLT matches (along with Titch), and he gains an extra boost with the Bulldogs giving up the 4th-most points to defenders over the last five games of 2017.
BEST VALUE: Aaron Naughton ($3,500 DEF)
It's probably not how Naughton saw his career starting, asked to be the linchpin defender for the Bulldogs despite his age, but that's his reality now. The man he's semi-replacing, Marcus Adams, averaged 7 marks a game last year – I think Naughton can get close to that each week with Adams out, which would be gold at his current basement price in Moneyball.
Adding weight to that claim is the 8 marks he ripped down against the Pies in JLT2, and a quick dive into his WAFL numbers show he averaged 7 marks per game in the League comp last year. I'm optimistic that he can exceed 15X value here.

Melbourne vs Geelong
BEST PICK: Joel Selwood ($7,600 MID)
Selwood's price is heavily discounted thanks to that concussion score of 2, exacerbated by a poor run late in the year where he dry-retched 59, 64, 63 and 62 on the trot. A big personal storyline for Joel was that he really struggled with the tag last year (resulting in scores of 60, 48 and 59 throughout the year), but how can you justify tagging Selwood when one or both of Danger/Ablett will be running around next to him in Round 1? Selwood looked back to his fantasy-friendly best with 117 (76% TOG) in JLT2, making him an absolute steal at this price if he can get anywhere near that against the Dees.
BEST STAT: Sam Menegola ($9,500 MID)
If you followed this weekly piece last year you'd be familiar with my unhealthy obsession with the nuts and bolts of Geelong's midfield. What we discovered was that Menegola really relies on midfield time to push towards those big scores, and that always seemed to coincide with one of the 'big dogs' being out:
2017 with both Danger & J.Selwood:  93.8 MB
2017 without one of Danger & J.Selwood: 121.7 MB
In a vacuum, Ablett arriving is a big worry for Menegola's prospects. But with Scooter out and both Danger/Ablett under injury clouds for Round 1, Menegola should be considered on a week-to-week basis. He gets the big green tick this week.
BEST VALUE: Christian Petracca ($6,600 MID)
Petracca was quoted as expecting to play "70/30 or 60/40 Mid/Fwd this year", which will be a massive boost for a guy who's had to bide his team in the goal square so far. With Viney out and Tyson/Lewis/Oliver underdone, that should be closer to the 70/30 early in the year, surely? The competition's most confident youngster averaged 0.83 PPM over the JLT and that was with some dead patches of severe inactivity woven in. I'm all in on Tracc being on track for a big year.
West Coast vs Sydney
BEST PICK: Jack Redden ($6,700 MID)
With both Mitchell/Priddis retiring, that's 23 Contested Possessions per game the Eagles need to replace. From the point where Priddis was dropped last year, Redden averaged 12 CP's over the final 7 games. That's his role now, and it's a big reason why he averaged 95.6 over the last 10 games last season.
As for Round 1's outlook, I'm pretty bullish that Redden trickles over three figures on Sunday. The former Lion scored at a spicy 1.01 PPM over the JLT, but more importantly, the Eagles come up against the notoriously scrappy Swans this week and who else does West Coast have to throw into the trenches?
BEST STAT: Luke Parker ($9,400 MID)
Parker's PPM of 1.21 was the highest over the JLT of those with at least 80% TOG over 2 games – which I agree is quite stringent criteria – but it does prove two things. Firstly, he's fit. You don't run out that much pre-season clock if you're not Woolworths-level fresh. Secondly, it highlights the scoring power that a fit Parker has, having smashed out 109.7 MB a game just two years ago.
Once again, we're back to examining what the effects of a full pre-season can have, and I think the fact that Parker averaged 90.1 MB before the bye and 105.3 afterwards really demonstrates it's importance, even though he still managed to limp to 22 games. I'll bet my left aggot that Parker is amongst Sydney's top few scorers on Sunday, and for the record, I think they'll win convincingly.
BEST VALUE: Robbie Fox ($3,700 MID)
The rookie was super exciting as a midfielder this pre-season for the Swans, offering up scores of 87 and 75 (81% TOG) to throw his name in front of selectors. Who knows whether he makes the final cut, and he might not even play in the midfield in the "proper" stuff which seemed to help his scores… but could be worth the gamble at that price. Stay tuned for Sunday squads with Fox.
BEST RETHINK: Andrew Gaff ($9,600 MID)
For such a relentless running machine, you'd think Gaff would've managed to get off the leash at some stage to exceed 103 MB in any of his 7 tries against the Swans, but that's not the case. Gaff has traditionally needed free-flowing footy and a lot of outside ball to post big numbers, and Sydney are famous for their suffocating style of play. Not great for West Coast's default to feed Gaff on the outside, and curiously, Gaff himself has expressed a desire to develop his inside game anyway. I won't be holding my breath on Sunday either way.
Always remember to gamble responsibly. If you're having problems with your betting, you can get help at Lifeline or talk to someone at Gambling Help Online.