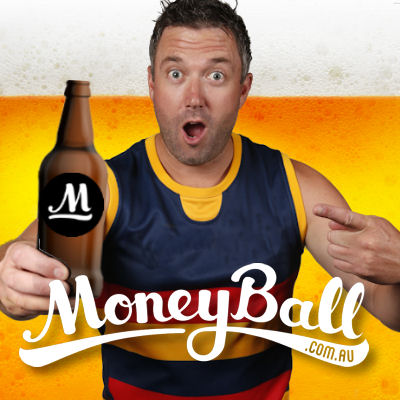 It's the big $7,000 with the winner taking $925 and it pays $34.41 right down to 125th
St Kilda v Brisbane 3:35pm AEDT
Port Adelaide v Fremantle
Gold Coast v North Melbourne
Hawthorn v Collingwood 7:25pm AEDT
JOIN UP and be involved with a chance to win tickets to the AFL Grand Final by following the links on DT Talk, they will take you to a FREE CONTEST.
If you have the highest score for the week in this game = $20 Free Bet.
But if you have the highest score for the season… then pack your bags cause you are off to the AFL GRAND FINAL.
After all – it's a FREE BET what do you have to lose.
Tom Rockliff (MID, $9,700)
Go hard…. Or go home. You want to win the cash right? Then rolling with a guy who can go 180 is the right way to go.
Guns who go to new clubs tend to go bang. Look what Danger did, what Jack Steele did, and even what Gibbs and Devon Smith are about to do. They go to these new club and have to set a standard. They do with this tackling pressure and this all equals points.
Rocky even loves playing at Adelaide Oval where he has scored 74, 127, 140 and 133 in his last four games there.
Darcy MacPherson (FWD, $4,600)
One of the best cheap forwards on offer today and this guy can certainly rack up. His numbers in the NEAFL were through the roof as he was claimed the title of one of the best Fantasy Pigs in the mediocre competition.
With Ablett gone a position in the midfield is vacant and during the JLT, he shone despite only playing in small amount game time.
In JLT1 he scored 55 in 61% game time and in JLT2 he scored 66 in 69% time on ground.
As a forward, he's too cheap to pass up on here.
Tom Mitchell (MID, $11,800)
I know. Of course. But I'm here to tell you that you will need to spend up big to have the pig today…. And that it's worth every cent.
His record against the Pies is something special. Last year he scored 135 and 177.
Make no mistake about it, he will need to be in your team today if you'd like to be a part of the cash and going with the 'boring' selection is sometimes the best answer.
SicDawg (DEF, $6,400)

Why not? This is the game to run with a guy like James Sicily and if he goes 120+, which he can, then you'll be laughing. He obviously comes with a risk but if he is floating across half-back where he is named unmanned then this could be huge.
Collingwood can give up points on the day and if SicDawg is amongst it, that's fine by us.
Nick Holman (MID, $3,500)
Tackling machine!
The former Carlton player proved that over the pre-season and this game is predicted to be wet. Adding to this, Aaron Hall is not playing which basically means that Holman will be required more than ever in the guts.
Make no mistake about it, this is the rookie you need in your team today and he might even ton-up.
You heard it here first.
Dayne Beams (MID, $8,100)
Firstly, look at that price and then look at his previous scores against the Saints.
You ready…. 124, 152, 126, 119 and 113.
Those scores are PIG-like and therefore it's worth taking a punt on Beamer today.
He might be quite unique today as well. After not playing a game in the pre-season, Beams will be over-looked by many coaches today but the thing is, he is fit and ready to go.
Sadly, Beams missed the last JLT game due to the passing of his father and I'm tipping he will come out and play one hell of a game here. GO BEAMER!
Back him in guys, because he might just be your ticket to the cash.

Click here to subscribe on iTunes.