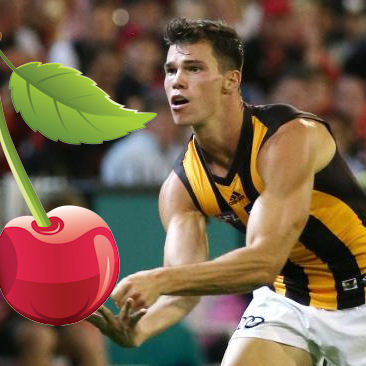 Fantasy Coaches Australia-wide are gearing up and ready to go for next season, and with JLT beginning I thought I better pump out my pre-season article to assist all of you readers in dealing with the sheer chaos that is mid-priced selections. For those of you who don't know me, I'm Sparksy, I've been writing articles on mid-priced players and players of difference (PoD's) for two seasons now, and I'm back in 2018 for an exciting third season!
There are some great mid-priced options this year to compliment your guns and rookies strategy. I'll give you a write-up on my three favourites in each position, plus I'll also give you a "Five to Watch" section after each position's write-up (minus Rucks), with five players who I'm not 100% sold on this season or aren't quite ready yet, but could be relevant before the season ends. So, without further ado, let the mid-price mayhem commence!
*NOTE* – A mid-price player is between the price bracket of $270,000 and $650,000. More expensive than the highest-priced rookie (Cam Rayner) but less expensive than a top-dollar premium player.

Click here to subscribe on iTunes. (Please leave a rating and review to help us move up the charts).
Defenders:
Jack Crisp
$622,000 (BE 88) Predicted Average: 99
He's one that's not particularly valuable, however, I like the idea of Jack Crisp because of what he could become this year, and there are so many reasons for you to pick him too. Last year Crisp played all 22 games at the Pies for an average of 88.3, putting him just outside the Top 10 Defenders based on last year's averages. In fact, Crisp has never missed a game for Collingwood. That's right, for the last three seasons, Crisp has played all 66 games in the black and white stripes, relishing the move from Brisbane. Not only that, but last year Crisp had 9 100+ scores and ended the season on a 4-game average of 98.75. Turning 25 this year, I believe Jack is also beginning to hit his physical peak, which should help to improve his consistency throughout the season. All of these make a pretty strong case to pick Jack in your starting 22, however, my favourite stat about him isn't even Fantasy related. For the first time in his short career, last year Crisp earnt himself the honour of being rated as 'Elite' by Champion Data, one of three Collingwood players to do so. (source) Now, I know Champion Data metrics don't always correlate to great Fantasy statistics, (Tom Mitchell being classed as 'Above Average' is a fine example), but there are a few reasons as to why I think this honour is good for Jack's Fantasy game. Firstly, the two other candidates from Collingwood were Pendles and Jeremy Howe, both very decent Fantasy players in their own rights. Secondly, Crisp (along with Howe) was the first player other than Pendlebury to be named in the 'Elite' category at the club since 2014, this shows to me that Buckley's game plan, if you can call it that, suits Crisp. Thirdly, this trending improvement from year to year makes it seem like Crisp is ready to push his game to the next level with a breakout, hopefully with more midfield time as the older guys move to the backline and up forward to save their bodies. Couple all this with the fact that Crisp saves you at least $25k on any "premium" Defender, which is a lot of money at the beginning of the season, and I think you can see why Crisp looks like a juicy set and forget prospect. A cheap premium to start the year is always nice, especially with a lack of backline premo's.
James Sicily
$523,000 (BE 74) Predicted Average: 96
At the beginning of 2017 James Sicily was about as Fantasy Relevant as Zac Dawson. A third-year Forward with a lot of skill and not a lot of direction, scrapping for a spot in a make-shift Hawthorn 22. He started the season off as everybody would have expected, notching up a 38 and then missing the next two games. It was after that, when the Hawks' preferred back 6 was ravaged by injury, that Sicily got a chance to prove his worth in a position that he wasn't particularly used to playing. After the bye, Clarko clearly decided to shake things up and move his young, hot-headed star forward to the backline, and boy did Sicily enjoy the change! Especially from a Fantasy perspective! Check out these numbers: Before the Round 13 Bye, Sicily played 9 out of 12 games for an average of just 57.1 with only one game above 80 and no games above 100. After the Bye, Sicily moved down back and played in all 10 games, averaging 89.8 including five 100+ scores and only two scores below 80, one of which was a tagged 24! Going by that average alone, Sicily will increase his price by almost 16 Fantasy points! And that's not taking into account the fact he will be much more at home in his new role this season. To keep piling on the good news in Sicily's case, Josh Gibson has retired, Luke Hodge has "retired" (still salty about this), Birchall is still injured and Frawley has injured himself again in the intraclub match, so there's plenty of room for Sicily to do his thing down in the backline. I don't even think there's reason to worry about Sicily getting tagged off half-back. The tag in Round 22 last year came as a shock to everyone, and I would think it especially shocked Sicily having never dealt with a proper tag before in his life. Not only would Sicily have learnt from that experience, but with young players like Burton, Hardwick and Morrison all able to roll back and play a similar role, as well as Stratton and Duryea accumulating disposals, I don't see a way that you can tag one of them and let the others run free. And that's not even mentioning Tom Mitchell or any other midfielders who head down back for a kick. A role change is also not an issue after seeing Sicily's intraclub domination across half-back, racking up 27 disposals and 12 marks. (source) I'd say Sicily is one of the easiest locks this season, saving you a tonne of money whilst giving you almost premium performances, and making an easy final upgrade or D6 towards the end of the year.
Angus Brayshaw
$462,000 (BE 65) Predicted Average: 89
Brayshaw gets one of the greatest things AFL Fantasy has to offer this season, and that's an injury discount. After sitting out the majority of 2017 with concussion issues, Brayshaw put all that behind him and came back, helmeted and ready to go for the last three games of the season. Those three games alone gave us enough of a glimpse to know that Brayshaw is worth the mid-priced pick, as he averaged 86 and somehow talked Champion Data into giving him DPP status off just five games in a season. In my mind Brayshaw is already locked for at least a 20-point increase in price, especially as he's always had Fantasy potential. In his rookie year, Angus averaged only 61.7 but had a bunch of 70+ scores scattered throughout his season. In his second year, Brayshaw managed to reach the tonne twice in what was once again an injury effected year. And last year Brayshaw showed consistency, slotting straight in to the Melbourne line up after recovering and giving us three straight 80+ scores. This year I'd be super surprised if Angus averages less than 80 and, even if he does, it's not a compete loss as he will still increase on his price by at least 10 points. The only problem I have picking Brayshaw is his injury history, having played only 15 games in the past two years. Whilst these seem like worrying numbers, almost all of his issues have been concussion related and it seems like he's moved beyond those injuries, even participating in the AFL X competition this season. Although he's a bit riskier, I can see Brayshaw being one of the most rewarding mid-priced options this season for those who are willing to back him in. Plus, he saves you a few dollars on some of the other defensive options and, as consistently good Defenders seem to be few and far between this season, it's definitely the spot where you can afford to take a few more risks.
Five to Watch:
Matthew Scharenberg – $548,000 (BE 78) Predicted Average: 95
Scharenberg is unlucky not to be mentioned in the three spots above but he just doesn't quite have the appeal that the other three players do to me. Matt's not a set and forget like Crisp, he's $25k more expensive than Sicily and not even in the same price bracket as Brayshaw, plus I'm not totally convinced he will play a full season for the Pies this year. Finished off last year strong and is a fine option, just not for me.
Ryan Clarke – $484,000 (BE 69) Predicted Average: 87
Clarke is another fantastic mid-priced option in defence, training off half-back all pre-season in a lacklustre Roos line-up. This role should see him rack up numbers as somebody has to get disposals for North Melbourne, but unfortunately Clarke suffered an injury in North's intraclub match recently. (source) If he's named Round 1 then I will consider him, but I think Brayshaw is a better option at a slightly cheaper price.
Nathan Wilson – $499,000 (BE 71) Predicted Average: 85
Wilson has been a huge talking point this year after moving to the Dockers in the off-season. Whilst I like the move, especially after the Dockers' salivating half-back antics last year, Wilson has never really been a great Fantasy scorer even in a similar role at GWS. I just can't see him improving enough on previous seasons to warrant the price.
Adam Oxley – $344,000 (BE 49) Predicted Average: 72
The Ox is a name we haven't heard in footy circles for a while. After having an injury interrupted career so far, Oxley was delisted by Collingwood and then picked up in the rookie draft last off-season. Word is that Oxley is injury free and I believe there are new rules in place that mean a player on the rookie list doesn't need to be fully promoted to get an AFL game, giving Ox an easier path in. That coupled with a potential Jordan De Goey club suspension could lead to seeing The Ox play AFL again in 2018. A good one to watch out for.
Harry Morrison – $396,000 (BE 56) Predicted Average: 76
Harry rubbed the AFL Fantasy world the wrong way last year with a fantastic debut in Round 23 of the season, increasing his price this year by over $100k, purely by playing one game. You'd have to have a pretty large set to start with the young Hawk, but it was very clear from that 120 minutes of football that Morrison can play the game, both AFL and Fantasy football. Harry should also have a bigger role this year, with a few older Hawks leaving and opening up spots for the juniors to grasp, plus he was mentioned on the Hawks website as a "pre-season star", whatever that means. If you're like me and only see him averaging what he managed in Round 23 last year then I'd pass him up for a cheaper rookie who won't average as much but will earn more cash. However, if you can see him going 80+, he's definitely a great option to have.
Midfielders:
Jaeger O'Meara
$438,000 (BE 62) Predicted Average: 94
By far the biggest must have mid-pricer for this season, but when have we all heard that before? After his knee let all Fantasy Coaches down last year, JOM should once again be on everybody's radar, and hopefully this time he'll make it worth our while. I have already written about Jaeger in this year's Deck of DT, so check out all the reasons why you should lock Jaeger in here. However, since the writing of that article there has been some more Jaeger news that makes him an even bigger lock and worth mentioning again! In the same intraclub match that Sicily had 27 disposals and 12 marks (see James Sicily's write-up above for link to the full intraclub stats), Jaeger managed 33 disposals, 7 marks and a goal! Even assuming all of those disposals except the goal were handballs, that's still 94 Fantasy points which is insane! And that's not even the best part about JOM's return to the game. By all reports, Jaeger played the whole intraclub with no strapping on his knee! My word am I excited to see what this man can achieve this season, and all of you Fantasy Coaches out there should really have him locked in your Midfield ready to go!
Connor Blakely
$646,000 (BE 92) Predicted Average: Either 87 or 106
Blakely is the hardest player to pick this year personally. His price tag is almost that of a premium and his role is so uncertain that he could be worse than last year, or he could play the whole year off half-back and dominate. It's worth noting that Blakely was actually solid all year last year, with only two scores below 70, one of those being an injury effect 8 that ended his season prematurely and angered many Fantasy Coaches. It was after Round 7 however that he really picked up his scoring due to a role change, with 7 of his 10 scores before his injury being 100+. So there's absolutely no doubt about it, Blakely is an absolute Fantasy gun in the right circumstances, but there are two things that concern me. Firstly, after doing some research, I can't really work out who will slot into the role that heralded so many Fantasy tonne's at Freo last season. Luke Ryan seems to be quietly confident of his chances of slotting into the best 22, Nathan Wilson is mentioned a lot as well as a few new rookies coming through the ranks. All reports from the Fremantle intraclub state that Blakely looks set to be spending more time in defence this season, but there's not enough Sherrin for all of these blokes to play that role and rack up a 100+ score every week. Secondly, Ross Lyon has explicitly stated that he wants to play more "aggressive defense", initiating most of his team's offense from the half-back line. (source) Whilst this seems like a good thing for Blakely or whichever player gets that fabled role, I personally think it will bring a lot of unwanted attention from opposition players. It's hard to justify shutting a player down who is accumulating big numbers but not really hurting you, but if the Dockers' play-style changes to make the half-backs more damaging rather than just accumulators, it's very easy to see opposition teams jumping on that and shutting down any player getting the ball across the half-backline. If you are 80% certain that Blakely is the one going to get that role and/or you have the spare cash and don't mind risking ending up with an 80 score from him each week, I'd say lock him into your team. If he plays down back he's a shoe-in for Round 6 DPP and I would also say a lock for Top 6 Defender status come the end of the year. However, you're going to be losing a bit of money if he plays in the midfield and averages around 85. Or worse, if he tags. Watch the JLT carefully, look into your crystal ball, buy fortune cookies, do whatever you need to find out who is getting what is now dubbed "The Role" at the Dockers, then let me know which player it is.
Jack Redden
$588,000 (BE 83) Predicted Average: 102
Once a staple in every coach's team, Redden hasn't been properly relevant since his trade to West Coast in 2015. At Brisbane Redden was an absolute force, averaging over 90 in 5 out of 7 seasons, including 3 seasons over 100 and a career best 109.2 in 2011. For the past two seasons however, Jack has consistently let down any Fantasy Coach that has backed him in, struggling to fit into the West Coast side and find any consistent form, even averaging just 64.9 in 2016, lower than his rookie average! He saw some solid improvement last year, managing a mediocre 83.5 from 17 games. This improvement shows promising signs for Redden, he wasn't in a midfield role he particularly enjoyed last season and he showed he could still play a decent Fantasy game, even averaging 98.4 between Rounds 17 – 23, including a 3-Round average of 109 between Rounds 17-19. With a couple of older West Coast midfielders making 2017 their last season, chances are Redden is going to find a home in the guts this season. Despite what seems like an obvious transition for the 27-year-old, for some reason Redden thinks he's not a lock for a midfield spot this season. However, the coaching staff at West Coast seem to disagree, meaning Jack should definitely find a spot in the middle of the ground every time he takes the field this season. (source) With this in mind, I think Redden can go back to being close to the Fantasy player he was at Brisbane and will be something similar to what Clayton Oliver was last season, with the added bonus that he's done this before, putting a few nerves of the coaches who back him in at ease. At this very moment, Redden is at my M5 but it is an extremely sore point for me and I can almost guarantee you that he will be traded out and in more than any other player in my team. Picking him is very much like picking Blakely in the fact that you're relying on Redden playing the right role, however he doesn't have the same ceiling as Blakely, but he is cheaper and has been a premium Fantasy player before. Take your pick.
Five to Watch:
David Armitage – $459,000 (BE 65) Predicted Average: 90
He was abysmal in his two games last year before injury struck and he was left sitting on the sidelines for the rest of the season, but history and stats don't lie and Armitage has been a great Fantasy player in the past. I can all but guarantee you he is at least 15 points better than that 65 breakeven and I would hope he goes above and beyond that to something more similar to his 2015 average of 107. Similar price to Jaeger and I don't think you can have both, but one to consider for sure.
Lachlan Hunter – $634,000 (BE 90) Predicted Average: 101
Without being terrible, Lachie failed to live up to the hype his 2016 season average of 103.5 delivered to us at the start of 2017. He's definitely in an awkward spot pricing wise and has a chance to disappoint owners if last year is anything to go by, but surely the Dogs have to improve after last year's abysmal trophy defence. I can see the Dogs going back to being a true contender this year and, in turn, can see Hunter improving his average back up to around the standard he set in 2016. Whilst a 10-15 point price increase isn't massive, he saves a fair amount of money on true premiums and should still give you a 100+ score most weeks.
Lachlan Weller – $521,000 (BE 73) Predicted Average: 90
Lachie Weller is a fine player and all, but I think we'll be paying overs for him here, much like Gold Coast did in the trade period. There are rumours that he will be taking the majority of GAJ's midfield time, and other rumours he'll be playing off half-back. If he gets the midfield time I think a 90 average is slightly conservative, but he's just a bit awkwardly priced and we don't know what to expect at the new club.
Trent Dumont – $546,000 (BE 77) Predicted Average: 97
I have no idea why I think Dumont is due for a breakout season. Yes, he's looked solid in previous years. Yes, there's a lot more midfield time floating around at the Roo's this year. And yes, he is looking to take a bit more of a leadership role. But why Froggy over anybody else at North? The Frenchman has always impressed me and I think this year he will be Neal-Bullen like and sky-rocket from obscurity. From memory I believe one of the boys mentioned him in The Traders' North Melbourne Price Reveal podcast, so go back and listen to that again if you're considering him. Very much a hunch, but could prove to be a very good hunch. Will be watching throughout the JLT.
Cam Ellis-Yolman – $389,000 (BE 55) Predicated Average: 72
Three years ago, we were all aware of CEY and what he could achieve with most of us starting him as a rookie and keeping him for the majority of the season. For the last two years however, Cam has dropped out of the spotlight, playing 2 games in 2016 and none in 2017, causing Adelaide to drop him from the senior list. Adelaide then picked him back up in the rookie draft this season, showing they clearly have some sort of plan for him. I wouldn't be hugely surprised to see CEY get a game at some point in time this year, but he's definitely one to watch.
Rucks:
Max Gawn
$605,000 (BE 86) Predicted Average: 106
One of my favourite things to gloat about last year was the fact that I didn't get hit by the Max Gawn injury. Opting to start with a Stef/Grundy combo instead for some unknown reason I, along with every other Gawn non-owner, put a lot of distance between ourselves and all the people struck by his injury. It gets even better for Fantasy Coaches this season however, because now we get to benefit from Gawn's deflated price-tag, and my word am I excited to save a few bucks there. As far as I'm concerned, Gawn should be in 100% of teams to start the season. Gawn averaged 106.5 without missing a game in 2016 before his injury struck in 2017 and is comfortably one of the best ruckman in the competition today, and you're getting him hugely under-priced. Kreuzer is still a bit unnerving after having his biggest breakout last year, Stef has Archie Smith the worry about, Grundy has Cox, NicNat has knee issues, Goldy is no longer a premium ruckman in my opinion, and I like both Sauce Jacobs and Patty Ryder but Gawn can outscore both of them easily whilst also being cheaper! With so few solid options in the Ruck department, Max is absolutely the most valuable option in the league in my opinion; getting a premium keeper for just over $600k is way too good to pass up.
Nic Naitanui
$417,000 (BE 59) Predicted Average: 80
The reports on NicNat have been so polarising I have absolutely no idea what to believe, so I'm going to start with this statement. If NicNat is named Round 1, I believe he will be worth the risk of a late withdrawal purely because he will save you so much cash. However, be aware that if he is a late withdrawal he could give you a big, fat doughnut in Round 1 and that is something you never want. As most of you would know, NicNat had a rough 2017 where he didn't play a single game due to tearing his ACL in late 2016. There were rumours that he would make it back in late 2017, in particular for finals, but they seem to have been a bit of a sham made up by the West Coast staff, as Naitanui is now no certainty for Round 1 and probably won't play any pre-season. On the day that I started writing this article, news emerged that Naitanui was in doubt for Round 1, followed that evening by an article saying he had bone-on-bone in his knee and his career could be in danger. This was then followed the next day by NicNat completing full contact training, so I really don't know what to believe. As far as Fantasy goes, Naitanui has never been overly impressive with his career best season average coming in 2015 at 88.3, but he should be comfortably better than his 59 breakeven. If Naitanui is named Round 1, even without any pre-season games, I'll take the risk and start with him I think, as I need the cash. It's very much a bit of wait and see, but NicNat has definitely provided a huge talking point for us Fantasy Coaches this pre-season!
Jonathon Ceglar
$342,000 (BE 48) Predicted Average: 74
An interesting one that hasn't been discussed much, if at all, Ceglar spent the end of 2016 and all of 2017 out with a knee injury, but is due to return to the Hawks this pre-season and is still touted as the Hawks' future number 1 ruck option. This gives him a similar discount to Max Gawn, although Cegs is nowhere near as prominent in the AFL Fantasy world. His career high average in his four seasons playing at the club is just 73.6 in 2015, nothing to write home about by any means. He's also never rucked by himself, which is a good thing for us, because it means he's capable of a 70 average sharing ruck duties with McEvoy if needs be. The main reason that I even suggest Ceglar is that he fits the NicNat replacement fairly well, as long as he plays Round 1. Ceglar actually gives you $75k in a downgrade from Naitanui which is a massive sum of money at the start of the season, especially as the alternative is spending $200k-$300k extra for a premium ruckman. He should be pretty easy to upgrade in his Round 12 bye, either by moving Rory Lobb into the Ruck and trading Ceglar in for a forward, or to perform a usual upgrade/downgrade and get the cash to upgrade him to a premium ruckman. As I said, Ceglar really isn't anything special as a Fantasy player, but he should play and should comfortably average 20+ points more than what he is priced at, and he is the perfect price-like replacement for NicNat. So, while he probably hasn't been mentioned in Fantasy circles since he debuted, I'd give him strong consideration, especially if you're struggling to upgrade NicNat to a premium whilst also having enough cash for other positions.
*NOTE* – As I mentioned in the intro, I won't be writing a "Five to Watch" section for the Rucks as there isn't a whole heap of value ruck options in the price bracket I'm writing about. I don't mind Patty Ryder, Aaron Sandilands or Callum Sinclair, whilst Tom Nicholls and Matthew Lobbe could provide a bit of value if they manage to get a game, but I don't hold high hopes for them getting a game. Honestly, I've always liked starting with who I think will be the two best ruckmen for the season as it gives me two set and forgets at the beginning of the season and saves me from finding the money to upgrade one of them later. However, I think NicNat and Ceglar both provide a heap of value and are seriously making me consider starting with a value option at R2.
Forwards:
Brendon Ah Chee
$392,000 (BE 56) Predicted Average: 82
I've been constantly tossing up on the order of the #1 and #2 players in the Forward position, as there are two very deserving candidates, both of which currently have a spot in my team. At the moment, Brendon Ah Chee gets it, but don't let that discourage from picking both him and the player at number 2. As most of you would know, Ah Chee managed to get himself a one-way ticket home throughout the off-season, requesting a trade away from Port Adelaide, where he'd managed just 27 games in three seasons out of a possible six seasons, after being drafted in 2011. He was never terribly consistent but that could be attributed to the fact that the maximum amount of games he played in a season was just 11 and it's hard to play consistent footy when you're not getting a consistent game. I like the move from Brendon to go to West Coast as he's in his home state and should get a consistent game as he is apparently settling in well. (source) As far as Fantasy footy goes, Brendon has been okay, but has always struggled to find form every week, providing a similar Yeo-Yo effect as a certain other West Coast player we all have a love-hate relationship with. In 2016 he had his career best average of 65.5, but every year he has played he has produced a handful of 80+ games and a handful of 40 or less scores. As I mentioned before though, I think this can definitely be attributed to his lack of consistent games and should be rectified by playing in a whole season, which will hopefully happen this year. I can't see a lot of downside to Ah Chee, other than him not reaching his potential. West Coast obviously picked him up for a reason, he's happy to be home, he's had a long time in the AFL system to get used to AFL life, and has proven he's capable of producing good scores on multiple occasions. Unless he has all of a sudden forgotten how to play football, or god forbid he picks up an injury, I think Ah Chee is an extremely safe mid-pricer to slot into your forward line.
Allen Christensen
$331,000 (BE 48) Predicted Average: 80
After not playing half of 2016 and all of 2017 due to injury, Bundy is back and seemingly fit to return Round 1. As I mentioned before, he's incredibly unlucky not to have top spot in this section and is 100% a worthy #1 mid-priced forward candidate, so don't consider him any less because he's not mentioned first. Bundy has always been a fairly relevant draft player, averaging a touch over 84 as a forward option from 2013-2015, but his injury discount has made him incredibly classic relevant this year. I'm actually amazed that he hasn't been mentioned more, although it does warm my heart to see that just over 25% of people currently have him in their teams. The main selling point for me is Christensen's price/breakeven. For just $61k more than teammate and new rookie Cam Rayner, you can have an all-but guaranteed 75+ average, which is more than can be said for Rayner and provides you with a nice stepping stone to a premium or a midfielder that sneakily snags Forward status in Round 6 or 12. I'm looking at Bundy as less of a mid-pricer and more as a rookie on roids, with a slightly inflated price-tag but much more likely to give you good scores. He's also recently been voted into the leadership group due to his attitude while injured (source), meaning he will be leading the young Lions outfit from the front, and hopefully providing bigger scores than previous seasons because of that! I can definitely see Bundy providing great cash flow in the early rounds and an easy upgrade target when the time comes, definitely worth the extra cash over a rookie.
Devon Smith
$575,000 (BE 82) Predicted Average: 97
He's not so much value, but I believe Devon could provide a serious case to be a Top 6 Forward this season and, as such, would be a fairly cheap keeper option to start the season with and forget about. For his whole career Smith has been a relevant Fantasy player wearing the wrong colours, playing a small forward role at the stacked GWS rather than the midfield role he would get on most other teams. After the move to Essendon I must say I'm pretty exciting about what Devon can do, especially if he gets the midfield time he deserves. Throughout his career, Smith has only averaged below 80 twice from six seasons, both being his first two years in the game. He also has a career high season average of 94, which is pretty impressive for a bloke who's played as a small forward his whole life. Also, take this for a fun fact: Devon Smith has never gone a season without at least one 100+ score, so at least you know he's guaranteed for one ton! All jokes aside, I'm definitely on Team Warnie as far as Smith is concerned and have his average at around the same as Heeney/Billings which is solid enough for Top 6 Forward status in my opinion. I currently have quite a cheap looking forward line and Smith is sitting at my F2, save money where you can and jump on board before the season starts, it will be worth it.
Five to Watch:
Rory Lobb – $446,000 (BE 66) Predicted Average: 80
Lobb is unlucky to miss out on a spot in the top 3 due to an injury that could likely keep him out of Round 1. (source) This is bad not only because we probably can't start him in our teams, but also because somebody could come in for him and fill that #1 ruck role at GWS too well, making Lobb more of a Forward again. If he's picked Round 1 then it's a definite greenlight to put him in your team as he reeks of value as the lone-ruckman in Western Sydney however, a definite buyer-beware comes your way if he's not picked and you try to chase him when he's healthy.
Christian Petracca – $500,000 (BE 71) Predicted Average: 85
Is this finally the year that Petracca breaks out? Having such high expectations must weigh down on the younger players, however I believe it's been a problem of position that has led to Petracca letting down Fantasy coaches who have backed him in, rather than the fact that he's got the weight of the Fantasy world on his shoulders. I feel like this is the season that more midfield time is coming Petracca's way and I think the young gun should take it in his stride.
Hayden Crozier – $467,000 (BE 66) Predicted Average: 76
He's one that I'm not particularly keen on but Hayden Crozier has been talked about a lot this pre-season. After a change of clubs, people see Crozier's output across the board going up. Bevo has even stated that he'll be playing as a running half-back. (source) Unfortunately, even when Crozier is playing that role, he still doesn't have very good Fantasy numbers. I get that he may be a changed man at the Bulldogs, but at that price-tag and with his history I just don't see him being a lot of value, hence why he's so low on this list.
David Mundy – $593,000 (BE 84) Predicted Average: 98
He's been a solid Fantasy player for years but somehow David Mundy always slips under the Classic format radar, probably because he's usually not quite good enough. However, with the current lack of high scoring Forward options, I think Mundy is quite relevant this year. Apparently Mundy is fit and healthy and has had a full pre-season (source), which is important for an old fella like him. I can see him being a real sleeper this year, and an asset for both Fremantle, and the Coaches that pick him up early. PoD for sure.
Toby McLean – $603,000 (BE 85) Predicted Average: 96
McLean doesn't provide a huge amount of value, but he is a chance at being a Top 6 Forward at the moment. Toby hit a few rich veins of form last season and really lifted his game to the next level, especially toward the end of the season. Whilst I'm not totally convinced he's capable of doing that much better, I think the Dogs as a whole will lift and surely that brings McLean up a few points anyway. Definitely not a bad option, as long as you plan to hold onto him all season.
Well, that's that for my pre-season article! I hope it helped all of you Fantasy Coaches to decide on a few players' futures in your teams, or maybe even help you find a cheap option to save you some cash. I'll be around once a month throughout the season to help you find those under-priced machines and PoD's, but until then you can chuck a tweet or two my way at @SparksyDT, and I'll do my best to reply. Until then, happy trading and good luck with season 2018!
Sparksy