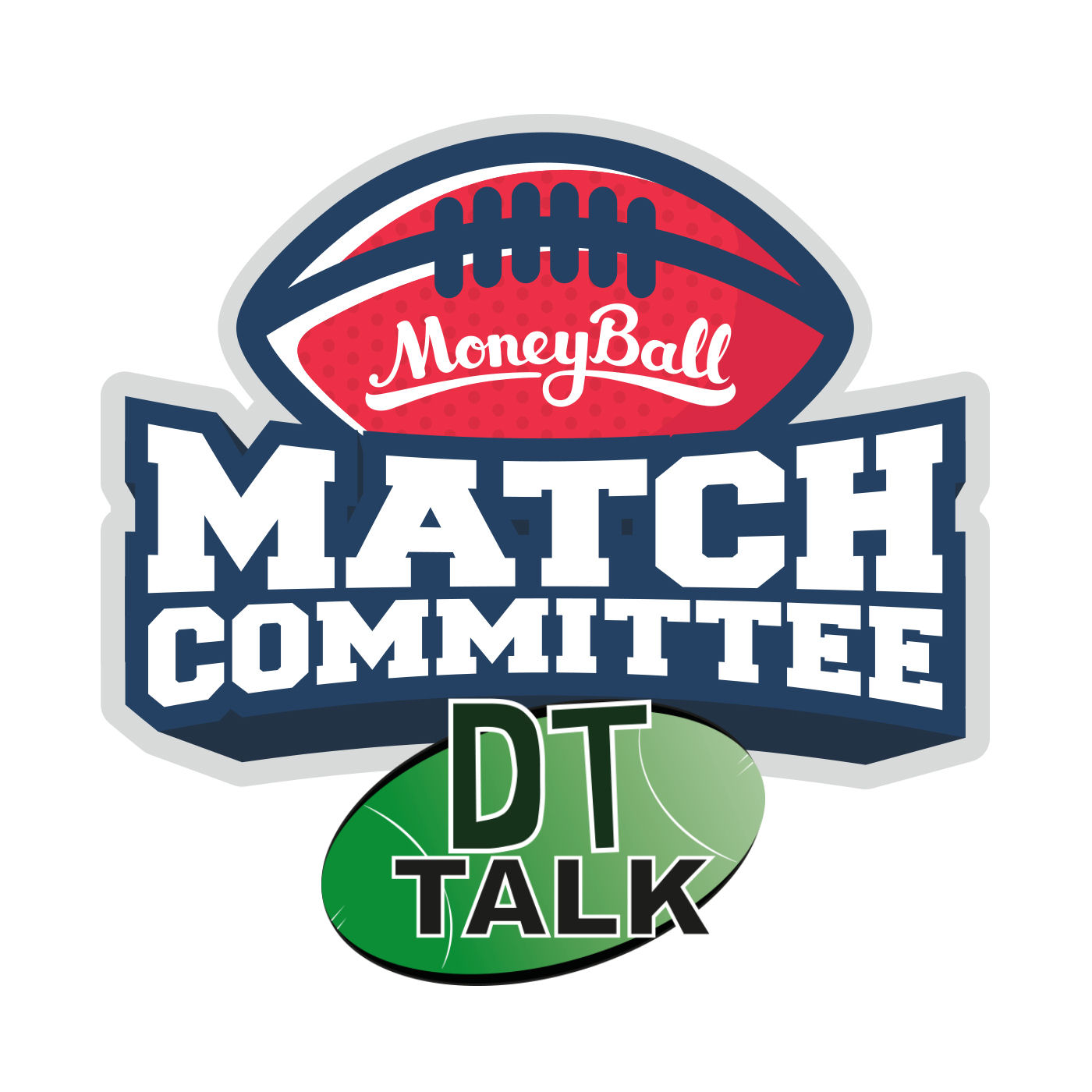 Tbetta here, and welcome to the self-proclaimed top resource for keen Aussie rules Moneyball punters! DFS (Daily Fantasy Sports) is taking off around the world and Moneyball have the perfect platform for you to turn your AFL Fantasy prowess into cold hard cash. Signing up is easy – head to moneyball.com.au and you could be ballin' within minutes.
If you're unsure how DFS works, be sure to head to the 'Help' section for all the info you need to start cashing in on your AFL Fantasy knowledge.

Geelong vs Sydney
BEST STAT: Zac Smith ($7,700 RU)
Last time these two prestigious sides met, Smith collected just 2 less hitouts than the ruck duet of Sinclair/Tippett combined, finishing on a healthy 96 points. Now, Naismith replaces Tippett in this iteration, but that hasn't improved Sydney's aerial dominance at any point this year. In fact, Sydney bleed in the ruck, ranking 3rd for ruck points conceded over the last 5 rounds of the season.
Meanwhile, Zac Smith is actually a jet without Stanley in the side, averaging a cool 101 (with a low of 80!) in his last 8 outings without the former Saint in the squad. That's compared to a lukewarm 71 points per game with Stanley eating into his precious ruck time. I'm finding it hard to leave Zmith out after researching those stats.
BEST PICK: Scott Selwood ($8,400 MID)
Only 6 Cats or Swans have averaged over 95 this year, and Scoots is the only one that you can nab for under $9.4k, and by quite a margin. The younger Selwood has been hugely reliable since a mid-year hamstring ordeal, pumping out 106, 131, 98, 89, 110 and 103 leading into this clash. Importantly, that 131 came last time against the Swans and stood tall as a game-high, in a loose tagging role no less.
VALUE PICK: Zak Jones ($7,000 DEF)
Who'd have thought that Zak would be the picture of consistency heading into an AFL final after the rollercoaster of a year he's had in the fantasy realm? His last four scores reads like a veteran and not the young hothead we know Zak to be: 94, 82, 93 and 96. He's won at least 21 disposals in each of those games, a handy statistical foundation that he can always build off with extra tackles and marks.
RISKY PICK: Sam Naismith ($5,400 RU)
Despite my love for Smith, Naismith is still a cheap pick with a lot of potential to consider in your FLEX slot. The risk factor is his horrible penchant for producing sweet FA, with 6 of his last 10 scores sitting under 60. However, I will point out that most of that was in a timeshare. Naismith was deployed as the sole ruckman last week while Sinclair played almost exclusively forward (poaching just 3 hitouts) and as a result, Naismith notched a season-high 82 from 33 swats.
I think it's also worth flagging here that the weather might not be so dry, in which case we normally see the big men suffer scoring-wise. Squeezing Naismith into your RU slot might be a smarter way of spending your cash and mitigating the wet weather stat losses.
GWS vs West Coast
BEST STAT: Matt Priddis ($8,700 MID)
With retirement imminent, one might be excused for assuming the veteran's scores were on the decline – but no so. The Brownlow Medallist has posted his two highest scores for 2017 within the past three weeks, with last week's 138 against Port adding to his 127 vs GWS. Pridda actually has a strong record against the Giants, registering totals of 111, 98, 109, 98, 91 and that aforementioned 127 over the journey. Importantly, that includes an average of 112 at Spotless.
BEST PICK: Midfielders vs West coast
Priddis is the exception to the rule here, as the midfield is where the Eagles are weakest (no shock there) and other teams take advantage, with West Coast ranked #3 for points conceded to MIDs over the past 5 rounds. More crucially, the big name midfielders kick off once they get going, with the Eagles also conceding the most tons over that span. So who are we looking at to capitalise from the Giants?
Callan Ward ($9,400 MID) has a three-round average of 117 to go with scores of 120, 113 against the Eagles this year, and always wills himself to solid scores in big games. Stephen Coniglio ($8,900 MID) is the value option of the big dogs, fresh off 134 last week with 11 tackles. The obvious pick is Josh Kelly ($10,400 MID), but he has the pricetag to match. I love his ceiling best of all, notching 7 scores over 125 this year on top of his 111 and 130 vs Eagles.
VALUE PICK: Rory Lobb ($6,100 RU)
The gangly utility managed 97 and 71 in Mumford's absence this year, which is promising… but that was with Dawson Simpson as the #1 ruck. Assuming Simpson doesn't come in as a late inclusion (as he did in Round 21), this will be Lobb's first crack as a sole ruck at AFL level and that in itself has me excited. I'd expect him to smash his career-high 17 hitouts (once again, if GWS go in as named), and Lobb should easily return value against a cakewalk of a ruck contingent from the Eagles.
RISKY PICK: Dylan Shiel ($8,200 MID)
Shiel's a high quality player but his scores has suffered lately with the extra attention, offering up just 68, 78 and 53 leading into this knock-out final. However, I think he's worthy of a gamble because a) Kelly was so dominant last time vs West Coast, so it's possible Hutchings heads there instead, and b) Shiels has 6 scores of 110+ this year to his name, showing a healthy ceiling when he gets going.
Always remember to gamble responsibly. If you're having problems with your betting, you can get help at Lifeline or talk to someone at Gambling Help Online.