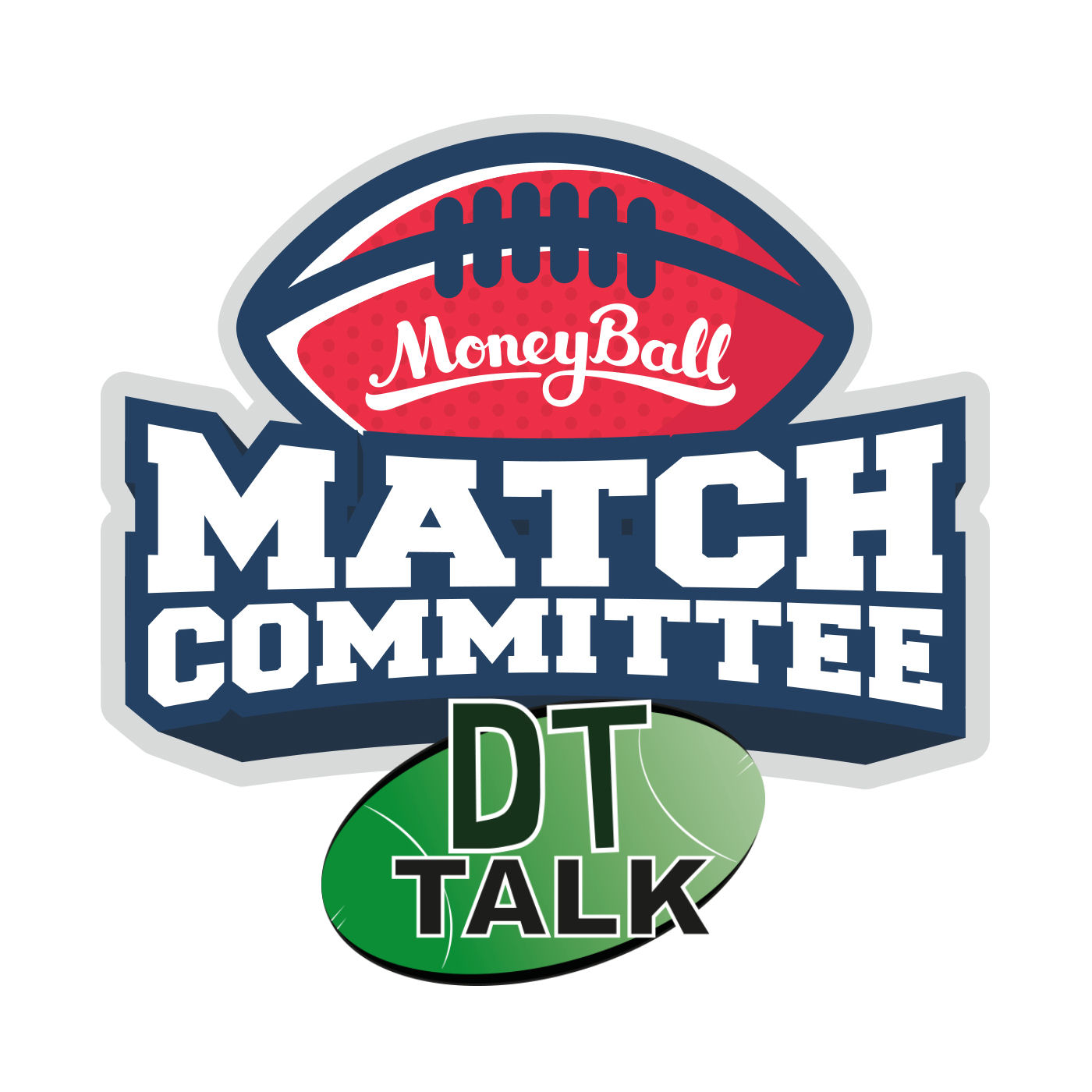 Tbetta here, and welcome to the self-proclaimed top resource for keen Aussie rules Moneyball punters! DFS (Daily Fantasy Sports) is taking off around the world and Moneyball have the perfect platform for you to turn your AFL Fantasy prowess into cold hard cash. Signing up is easy – head to moneyball.com.au and you could be ballin' within minutes.
If you're unsure how DFS works, be sure to head to the 'Help' section for all the info you need to start cashing in on your AFL Fantasy knowledge.

Adelaide vs Geelong
BEST STAT: Zac Smith ($7,900 RU) vs Sam Jacobs ($8,900 RU)
The ruck match-up is a thinker this week, with two solid options on offer from two different perspectives. Zac Smith has the edge in form with 100, 103, and 91 leading into this Friday, while Jacobs has the history with 108, 98, 93, 101 in his last four against Geelong. The RU slot will be a huge swing pick, and ultimately it might come down to the extra $1000 you save by taking Zmith over his Crow counterpart, despite Stanley being a realistic obstacle between him and a triple-figure score.
BEST PICK: Patrick Dangerfield ($11,200 MID)
Unbelievably, Danger has just produced just one "blemish" of a score under 112 over his last 15 games, which proves just how consistently awesome he is each week – a stat you probably didn't need if you had any trust in the old eye test. Accordingly, his price is incredibly bloated, but here's why you should consider taking out a mortgage to get him in; Patty's output versus his old club is crazy good, notching 129, 118, 131 and 112 against them in his short time as a Cat.
I usually look for value with my midfield premiums, but I'm okay with spending up on these kinds of "big dogs" at this time of year. The best players always step up in Finals, and their scoring reflects it.
FADE THIS PICK: Rory Laird ($8,900 DEF)
Geelong was the hardest team for DEFs to score against this year, and that trend held strong against the minor premiers over the year. Laird managed scores of just 65 and 74 against the Cats this season – 2 of his 3 lowest scores for the year!
RISKY PICK: Rory Sloane ($9,400 MID)
There are two causes for concern with Sloane, which need to be considered. Firstly, he's coming off recent appendix surgery, which I imagine isn't a nice stroll in the park. Health concerns aside, there's also the high chance of a tag given Adelaide's vulnerability when he's kept down – Adelaide won their first 11 games straight this year where Sloane scored above 95 fantasy points. On the other hand, is Geelong's method of tagging even effective, given that Scooter has attempted to tag him twice this year for 92 and 134?
Of course, the upside is huge and why I would strongly consider picking him in spite of those concerns. He's scored over 130 on 9 occasions this year (only Tom Mitchell has as many), and it's almost impossible to win the big bucks without the guy who hits that ceiling! You just need to look at his most recent scores of 153 and 149 to get some kind of idea what this guy can do when he's on song.
Richmond vs GWS
BEST STAT: Dustin Martin ($10,400 MID)
It's hard to overlook the guy who's been the top scorer in both games between the Tigers and Giants this year with a healthy 116 and 122. For a player as damaging as Dusty, it should come as no surprise that he averages 121 in last 4 games vs a young GWS core. A big reason why I love Martin is that when he has a big game, he can pile on the points with his unparalleled scoreboard impact from a midfielder, kicking multiple goals in 4 of his last 5 games.
BEST PICK 1: Rory Lobb ($6,200 RU)
The utility was excellent last week in his first AFL game as the nominal solo ruckman, scoring 90 from 39 hitouts (more than double his previous career-high) and 11 disposals. He now averages 86 in 3 games without Mumford this year, and holds autopick status as long as he keeps a strictly more accomplished tap ruckman in Dawson Simpson out of the side.
BEST PICK 2: Stephen Coniglio ($9,200 MID)
I had to slot in another 'Best Pick' here because Coniglio's form is so tempting with 134 and 121 in his last two. It doesn't hurt that he's averaged 115 in Finals for GWS over the past 2 years. I like Cogs because he can rack up the pill (35 touches last week) but he can also boost his scores with hefty tackles numbers (18 over the past fortnight), which keeps his basement high and his risk low.
VALUE PICK: Jack Graham ($4,000 MID)
The paragraph writes itself to be honest, as Graham is simply too cheap to miss out on. With scores of 84, 84, 60 so far in his career, I'll consider anything in that range gold at his price.
FADE THIS PICK: Zac Williams ($7,600 DEF) and Heath Shaw ($6,800 DEF)
DEFs struggle against Richmond since they started rolling late in the year, ranking #1 as the hardest team to score backline points against over the last 5 weeks of the year. Heath Shaw is often worth a stab due to his ceiling but I would shuffle on after a closer look shows that he's only managed back-to-back 68's against the Tigers this year. Williams was a mixed bag with 57 and 102, but I wouldn't expect him to buck the trend again this week unless GWS pump the Tigers early and it becomes bruise-free footy.
RISKY PICK: Shane Edwards ($5,900 MID)
Edwards piques my interest after last week's resurgent score of 101, which happens to stand as his only ton for the year. It easy to forget that he's been fantasy relevant before (albeit more so in the quality-based scoring systems), averaging 86 over the first 8 Rounds of 2015. For me, it's just a matter of whether he has the role to accumulate enough possession (his 24 last week most for the year) to tick his way over to a big enough score.
If you want to win the big bucks, you'll need to hit that guy under $7k who pumps out an unexpected ton, and Edwards has the tools to do that.

Always remember to gamble responsibly. If you're having problems with your betting, you can get help at Lifeline or talk to someone at Gambling Help Online.