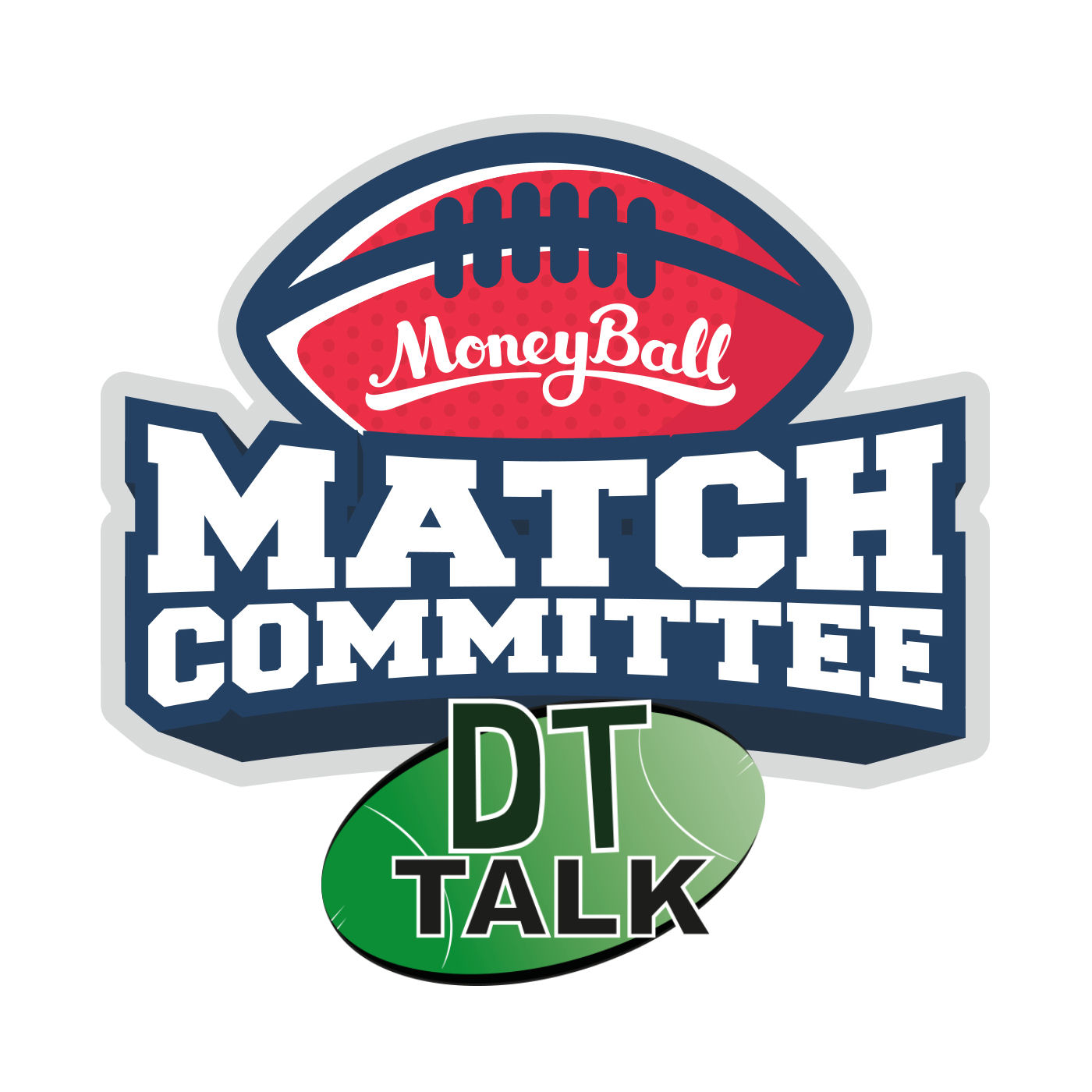 Tbetta here, and welcome to the self-proclaimed top resource for keen Aussie rules Moneyball punters! DFS (Daily Fantasy Sports) is taking off around the world and Moneyball have the perfect platform for you to turn your AFL Fantasy prowess into cold hard cash. Signing up is easy – head to moneyball.com.au and you could be ballin' within minutes.
If you're unsure how DFS works, be sure to head to the 'Help' section for all the info you need to start cashing in on your AFL Fantasy knowledge.
Adelaide vs GWS
BEST STAT: Adelaide and GWS were the two hardest teams to score against this year.
Based on that, we can expect a low scoring affair, with the scoring favouring the winning team. To be honest, that the trend that finals generally follow – teams focus so heavily on defence with so much on the line that a lot of the fantasy-heavy free-flowing footy gets bottled up. Last time the Crows and the Giants squared off was in Round 1, where only 4 tons were scored and none of them were the big-name MIDs that we usually spend up on… Something to consider.
BEST PICK: Matt Crouch ($10,000 MID)
The younger Crouch is the definition of consistency, producing a lowest score of 96 to go with his  lowest disposal tally of 29 in his past 10 outings. The beauty of the midfield workhorse – like many similar types before him – is that he'll never be tagged ahead of the more damaging Sloane/Laird/Smith breed, so can just focus on racking up all day. It also doesn't hurt that GWS is his second favourite team to score against over his short career (ticking over at 98 from 3 games), but you know, small data set obviously.
VALUE PICK: Hugh Greenwood ($6,500 MID)
Greenwood has been a smart Moneyball buy all year, and this week is no different given that he's playing on his home deck:
Last 4 scores Away: 66, 72, 53, 64 (avg of 64 and 5 tackles)
Last 4 scores Home: 122, 85, 97, 96 (avg of 100 and 9.25 tackles)
Adelaide have confirmed he was actually 'rested' last week, so he'll slot straight back into his important inside role as per normal on Thursday night.
RISKY PICK: Brett Deledio ($7,500 MID)
He's produced 82 and 102 over the past two games, but we haven't forgotten that he's spent the majority of 2017 on the sidelines with old man injuries. However, I'm optimistic for Lids – this is the finals, exactly what GWS recruited him for. No point holding him back anymore, and don't forget that Deledio averaged at least 91 points per game over the past 6 seasons – the dude can flat-out score.
Geelong vs Richmond
BEST STAT: Toby Nankervis ($7,700 RU)
Geelong have conceded the most points to #1 rucks over the past five weeks, which makes Nank an instantly strong play on Friday night. Add in that he won't have to bend himself to work around the Soldo cockblock – which meant that neither exceeded 70 against a weak Geelong ruck unit last time – and his shares soar:
Last 4 with Soldo: 72 avg (13 disp, 19 hitouts)
Last 4 without Soldo: 110 avg (20 disp, 27 hitouts)
Nank, being a modest tap ruckman, needs to spend as much time as possibly around the contests to rack up peripheral stats like marks and tackles, and he does it better than almost anyone else when Soldo is back in the VFL where he belongs.
BEST PICK: Jack Graham ($3,500 MID)
With back-to-back 84's at basement price, you literally have brain damage if you leave him out. 18 tackles over his first two games is a great indicator of effort, and he'll attract more of the pill with every minute of experience he accumulates. Interestingly, his last quarter was epic again against the Saints, scoring 36 to go with the 39 points he racked up in the last period on debut.
VALUE PICK: Tom Hawkins ($7,700 FWD)
With scores of 158, 93, 98 in his past 3 games, you have to give Tomahawk I decent glance. He didn't play last time against the Tigers, but if you were worried about the Rance match-up, a lesser forward in Harry Taylor kicked 4.2 opposed to him. Key forwards are notoriously unreliable as we know, but there's no denying that Hawkins is in a strong vein of form.
RISKY PICK: Sam Menegola ($9,400 MID)
Joel Selwood's back with Dangerfield's still cruising through the guts, Menegola finds himself back on the fringe of the midfield group. Do we think his form over the past 2 months has warranted guaranteed MID minutes? Is he even worth the risk at that price given what he's produced in a similar on-ball log jam recently?
Last 6 without 1 of Jelwood & Danger: 122 avg (lowest score of 110)
Last 6 with both Jelwood & Danger: 82 avg (just 1 ton from 6 games)
Those stats are damning, but will Chris Scott really risk messing with the feng shui of almost 28 touches and 2 goals per game over the past month?
Sydney vs Essendon
BEST STAT: Lance Franklin ($8,500 FWD)
Last time they met, Buddy's radar went haywire on him and he ended up kicking 0.6… and he still got to a respectable 84 points. Imagine what happens when he kicks straight? Franklin's a renowned big-game player and I'll chase his ceiling in all finals slates, hoping for something like the scores of 129 and 171 that he's notched over the past 3 weeks!
BEST PICK: Josh P Kennedy ($8,800 MID)
If we're talking Finals Specialists, it'd be rude to leave out the most loved big-game player in the league. JPK's last two finals have birthed scores of 144 and 139, and even if Essendon looks to curb his influence, he's such an inside bull that it's hard to stop him accumulating contested possessions. Of course, even if you do, he'll pocket the +4 for the tackle he lays on you for getting in his way. Kennedy managed 118 last time against the Bombers and, strictly speaking, he's underpriced at anything under $9.5k in my eyes.
VALUE PICK: Mark Baguley ($6,100 DEF)
Form is form, and Baguley has 92 and 108 from his past two, racking up 9 marks in both games – his equal 2nd-highest mark totals for the season. Baguley is the type of pick that wins you the big contests; he has little-to-no brand value, but smart Moneyballers know that he can pump out healthy scores when the structures suit. Sydney gave up the 5th most points to defenders this season, so he's in a great spot here.
RISKY PICK: Michael Hurley ($9,100 DEF)
If Sydney leak to backmen, does that mean we consider Hurley as the Bomber's best fantasy defender? The All-Australian has just produced just the single score below 93 from his past 8 games but the big risk factor is his health and we all know a calf is an old man's injury and prone to reemerging easily…
Port Adelaide vs West Coast
BEST STAT: Elliot Yeo ($8,400 MID)
Say what you want about the inconsistency of Yeo, he's been supremely focused whenever it comes to playing Port this year, top-scoring for the Eagles in both games with 124 and 86. This agrees with Port's opposition profile, as they conceded the 3rd most points to DEFs this season and we all know how effective Yeo is at that intercepting role. One of the few Eagles with encouraging numbers heading into this knockout final away from home.
BEST PICK: Patty Ryder ($8,500 RU)
You can't stuff this one. Ryder has creamed West Coast this season, cake-walking his way to 131 and 135 versus what is essentially witches hats in the ruck. Unsurprisingly, the Eagles have conceded the most points to ruckman over the past 5 weeks, so it's not just the All-Australian ruckman dunking all over them in the ball-ups. His individual form is scorching as it is (coming off 110 and 115 in the last two weeks), so I fully expect Patty to extend his scoring banquet into September.
VALUE PICK: Karl Amon ($6,600 MID)
Scores of 82, 78 and 92 headline his short-term stat-sheet, which puts Amon into focus as un underpriced MID that'll help you afford the big dogs you want. He's an incredibly streaky player though so you have to get him while he's hot – as his 2017 splits suggest:
First 4 games: 54 avg
Next 3 games: 98 avg
Next 3 games: 54 avg
Last 3 games: 84 avg
RISKY PICK: Sam Gray ($7,500 FWD)
The lesser Gray has scored just 50 and 43 against the Eagles this year… However, he also brings a 98-point three-round average into this game, so what do you trust? His history, or his form? Gray will either sink you or propel you into the cash as he's dipped under 60 on 6 occasions this year, yet he's also pumped out 9 scores over 90.
Always remember to gamble responsibly. If you're having problems with your betting, you can get help at Lifeline or talk to someone at Gambling Help Online.