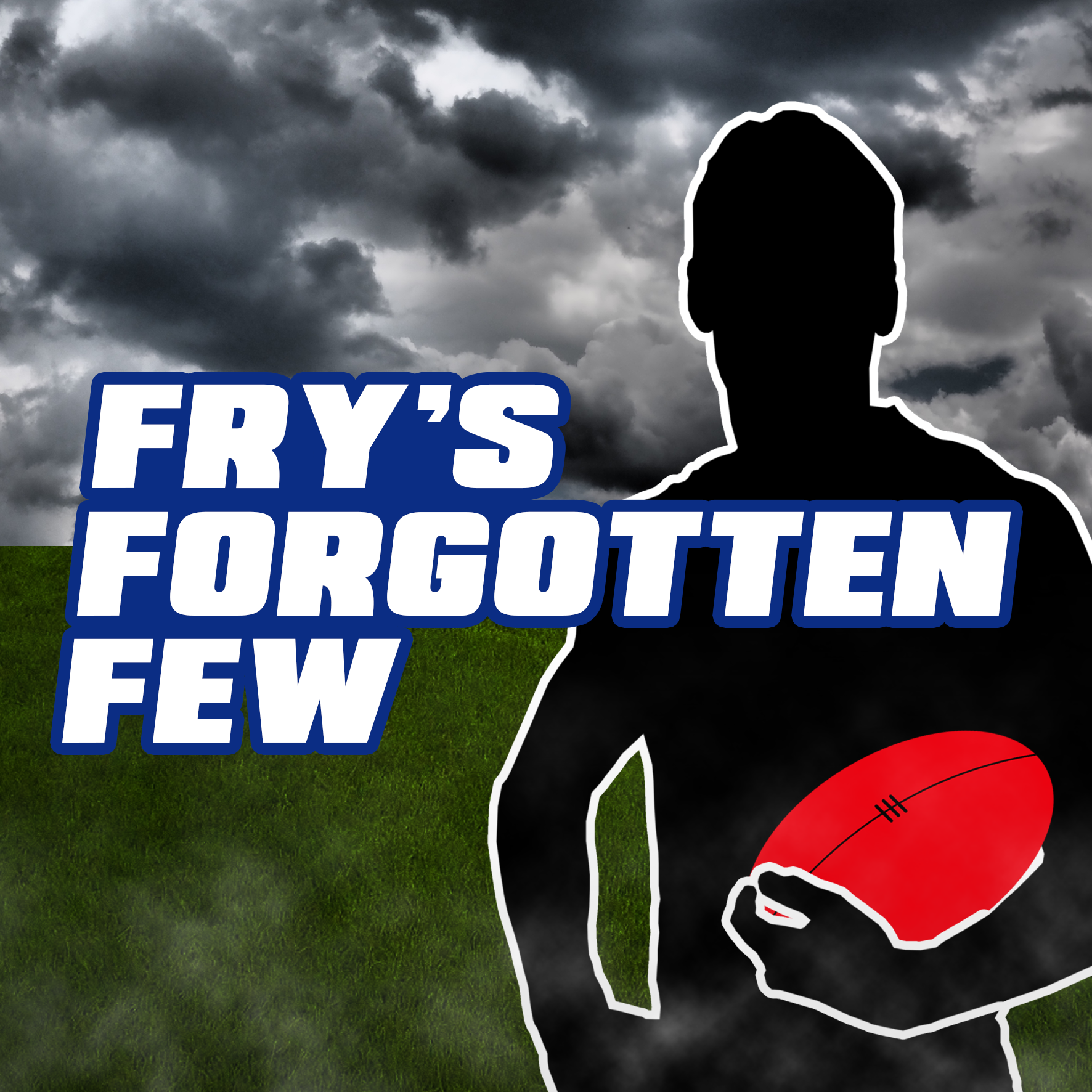 Two weeks to go. Congratulations to those of you preparing to duke it out for a Grand Final spot this weekend a prelim and condolences to all of you who (like myself) are envious of said coaches. With just four trades remaining in the season, regardless of our position or ranking, everyone is still aiming to improve their team as we turn the corner for home. When it comes to a finals matchup, the right POD can swing a result in your favour or see you fall agonizingly short of success. Be sure to invest in the right players below if you want that success to fall your way.
POD'S
DEFENCE 
Top Choices: Luke Hodge ($494K, 65 BE, 5.11% ownership) & Michael Hurley (558K, 99 BE, 5.28% ownership)
James Sicily has been dethroned by his teammate Luke Hodge for the run home. With the curtain falling on Hodge's career, there's a high likelihood that he goes bang against Carlton and the following week he plays the Dogs who he averages 118 a game against in his career. BANG! Hurley's form and run also puts him atop the POD targets list. Gold Coast & Fremantle are his final two opponents, both of whom are leaking points and Hurley currently has the 2nd highest three round average of all defenders in the comp.
Brandon Ellis is a cheaper option than his teammate Bachar Houli, who also deserves consideration, with Sicily and Savage also garnering attention given their run home and recent form.
Next Up: Ellis (Tigers), Sicily (Hawks) & Savage (Saints)
MIDFIELD
Top Choices: Bryce Gibbs ($596K, 124 BE, 9.44% ownership) & Matt Crouch ($606K, 112 BE, 5.01% ownership)
Yes, both Bryce Gibbs and Matt Crouch who have combined to put up 100 or more in 20 of their last 26 matches are POD's. Firstly looking at Gibbs, he has shown his vulnerability when playing against a tagger, but the Hawks and Swans aren't likely to have someone run closely to Gibbs. That suits owners as the Blues mid averages over 110 against both of his final opponents. Crouch is one of the most underrated players in both real football and fantasy. His recent scores (110.7 average since his bye) suggest that he deserves more recognition and he could prove to be the difference maker in a finals game.
Mitch Duncan will likely go big with Selwood sidelined and Luke Dunstan's form of late means he is another viable forgotten option. While Brad Ebert hasn't put up the numbers that suggest it lately, his run home means that he could go REALLY big in the last two matches of 2017.
Next Up: Duncan (Cats), Dunstan (Saints), Ebert (Power)
RUCK
Top Choices: Ben McEvoy ($479K, 101 BE, 4.45% ownership)
A match against Carlton and Matthew Kreuzer this weekend might be daunting, but if you invest McEvoy he could reward you come Grand Final day. With the Western Bulldogs running with no recognised ruckman Big Boy could be in for a field day.
Should Mumford miss any more time Simpson is a great downgrade option and Sam Jacobs still finds himself owned in less than 10% of teams, despite having the 4th highest average for a ruckman.
Next Up: Simpson (Giants), Jacobs (Crows)
FORWARD
Top Choices: Jack Billings ($526K, 57 BE, 5.67% ownership) & Chad Wingard ($547K, 100 BE, 3.4% ownership)
I've already had my well-documented relationship with Jack Billings, who continues to haunt me in season 2017. With the 2nd highest score of the round, Billings now is the form forward of the comp and squares off with the woeful Kangaroos this week. A likely addition to the Large Frys & Coke this week and popular trade target league wide is Chad Wingard. A successful return to Port Adelaide on the weekend saw him score over 120 for the 5th time this season, showcasing the ceiling that he could reach in the last fortnight of the season with a comfortable run home.
Jack Martin once again showcased his talented ceiling with a big score in a big loss, while Alex Neal-Bullen and Isaac Smith have put together a handful of stellar games to cement themselves on the radar of coaches across the globe.
Next Up: Martin (Suns), I.Smith (Hawks), Neal-Bullen (Demons)
The Three Big Questions Of Round 21
Form VS. Opponent?
At this time of year, it's easy to get sucked into looking at who your Fantasy players are versing on a weekly basis to determine their output. While it can be a good indicator of a player's projected score it isn't the be all and end all, with their form also an important insight into how well they could score in the weekend's matchup. Personally, I think looking into form over the opponent is more important, but you should definitely look into both when making decisions regarding your squad.

Click here to subscribe on iTunes.
Can We Get Rid Of Underperformers? 
Luke Dahlhaus, Elliot Yeo, Heath Shaw, Kade Simpson. Those four are just a handful of the 'premium' options that we have trusted for most of the season. But if they are failing to supply the scores we need is that enough of a reason to ditch them? Dahlhaus, in particular, has been below standard for a number of weeks now and if you are presented with a luxury trade and decide to move them on, potentially upgrading them to another player, don't even think twice.
With Two Games Left, Who Can Score The Most?
With the three little pigs all running around this round for the first time in weeks and plenty of other guns in form, who can we expect to be the best scorers over the next fortnight? Choosing one of these said players as a captain choice could be a make or break choice for your season too. Here's who I'm tipping to top the charts at each position for the next two weeks.
DEF: 1st – Adams, 2nd – Doc
MID: 1st – Titch, 2nd – Dusty, 3rd – Gibbs
RUCK: 1st – Kreuzer, 2nd – Ryder
FWD: 1st – Sidey, 2nd – Menegola
Back From The Dead
With a low score of 62, most of the Fantasy relevant returns were universally accepted in Round 21.
Dangerfield, Cats (130) – Long live the King.
Wingard, Power (121) – Some were worried about how much midfield time Wingard would see upon return. The answer? A lot.
Hodge, Hawks (120) –  With my season lost I'm seriously tempted with Hodgey.
Swallow, Suns (104) – I'm sure we will all be sucked into adding him again next year only to be disappointed.
Patton, Giants (91) – Not super Fantasy relevant, but an added force in Draft should he be bagging goals.
McGrath, Bombers (88) – Bright future, in Fantasy and real footy.
Kelly, Bombers (86) – Same old from J. Kelly.
Darcy, Dockers (80) – Those who held him last week and are using him in Grundy's absence would be stoked.
Greene, Giants (74) – Still can't find that consistency to become an elite FWD.
J.Riewoldt, Tigers (71) – Quietish in his return. Big name, just not in Fantasy.
Priddis, Eagles (70) – 40 of his points came from tackles. We love you Pridda.
Motlop, Cats (64) – X-Factor, but not exactly the Fantasy consistency that we need.
Got a question that needs answering? Feel free to leave a comment below or message me on Twitter @alexgfry6 and I'll get back to you!
Peace