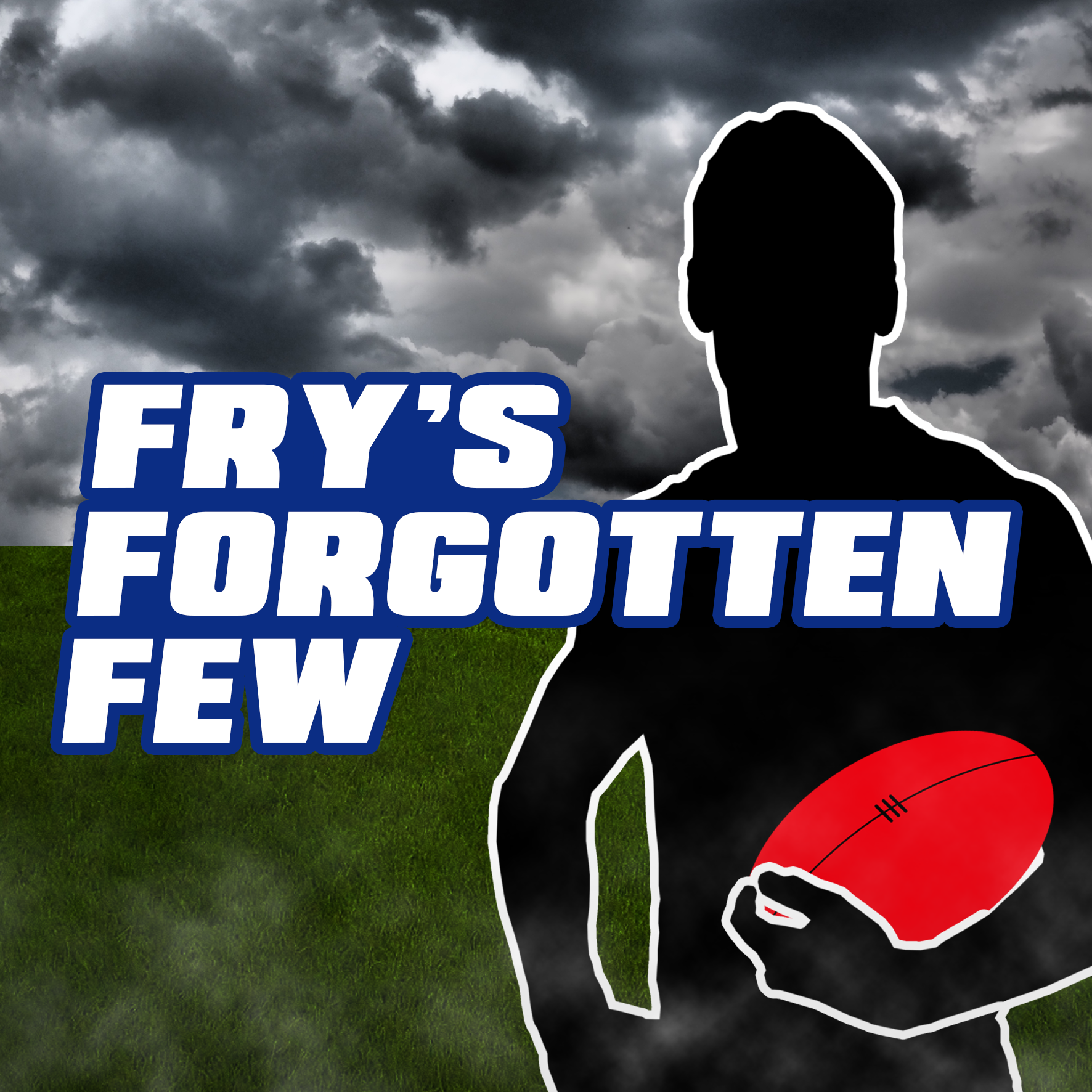 Inhale. Exhale. Alright…
What a funny game AFL Fantasy is. Aren't we meant to be looking at our 'complete team' instead of looking for 'delete team' at this time of year? All hope is not lost though, remember most coaches are in the similar boat after a fortnight of riding the emotional rollercoaster. Danger, Witts, Blakely, Zerrett, JPK, Darcy, Duncan, Grundy and everyone's favourite cash cow (sorry Luke Ryan) Witherden have all caused us heartbreak and headaches that we weren't ready for. Some of you may be sitting with a small smile after earning a week off and looking forward to next weekend, while others are preparing for the fight of their life in order to make a prelim. I've gone even more outside the box with some of the Forgotten Few this week and as we know points of difference become all that more important this time of year.

Click here to subscribe on iTunes.
POD'S
DEFENCE 
Top Choices: James Sicily ($471K, 55 BE, 0.92% ownership) & Daniel Rich ($448K, 53 BE, 1.5% ownership)
Michael Hibberd remains a top defensive option, but his ownership is too high to feature on my list. Therefore I'm turning my attention to two super POD's who have the form that demands attention. As Roy mentioned on Monday's podcast (much to fans displeasure and confusion) James Sicily has been on FIRE lately and if you take away his one bad score of 53 out of the calculations (coming @Geelong mind you) then he has averaged over 100 since his bye. Rich's numbers are finally reflecting what owners expected from the damaging half back, posting back to back tons and eyeing a cushy run home starting with Gold Coast this weekend.
Next Up: Howe (Magpies), Savage (Saints), Hurn (Eagles)
MIDFIELD
Top Choices: Lachie Neale ($598K, 81 BE, 6.14% ownership) & Jack Ziebell ($541K, 75 BE, 0.64% ownership)
Don't be scared off by Lachie Neale's tough-ish run home, the gun Docker is back! Going at 114 in his last six appearances and fresh off a round high 152 he is one of the most underrated players running around right now. Ziebell's big score last week was definitely boosted by his five goal haul, something you can't demand weekly. He did, however, post his highest TOG % (time on ground) of the season and if the Roos play him forward more instead of on the pine with Ben Brown under an injury cloud then owners would be stoked.
Next Up: Coniglio (Giants), Parker (Swans), Dunstan (Saints)
RUCK
Top Choices: Billy Longer ($454K, 60 BE, 6.02% ownership)
Much to my delight I benefitted from Gawn's 140 last week and coaches across the globe are chasing the value he offers this week with Grundy out. Although fresh of the rounds top score against West Coast and having replicated big numbers lately the Saints are offering plenty of fantasy upside and you can't go past Billy Longer as a POD this week as a result. After putting his bad start to the year behind him and going at over 92 in his last five, Longer can save you over $120K by downgrading from Grundy.
Next Up: Simpson (Giants), Cox (Magpies)
FORWARD
Top Choices: Travis Boak ($509K, 101 BE, 4.24 % ownership) & Jack Billings ($496K, 76 BE, 5.24% ownership)
Unfortunately, the options at forward are drying up. With Gray's ownership spiking and the indifferent output the FWD's are dishing up I'm scraping the bottom of the barrel. Billings and Boak aren't on many coaches radar's, but that's just the way we like it. It's worth pointing out that despite Port Adelaide scoring just 1280 points against the Crows, Boak still managed to top triple figures and the Power now owns the cruisiest run home accordingly to the latest edition of Cal's Scale of Hardness. Billings has shown great form in the back half of the season (albeit not in front of goal) and also owns a good run home with the Saints timing their run to end the year.
Next Up: Greene (Giants), McDonald (Demons), Sicily (Hawks)
The Three Big Questions Of Round 21
Bringing New Meaning To The Word Carnage. WTF Do We Do?
With the dust settling some coaches are already presented with five popular players sidelined. Zach Merrett, Brodie Grundy, Mitch Duncan, Joel Selwood and Alex Witherden are all virtually confirmed outs, adding to the carnage of Round 19. Those who held Danger will happily slot him back in this week, but if you weren't so lucky (like myself) then you need to look at your individual position at this time of year. Those with a week off can afford to hold the likes of Zerrett/Duncan/Witho and hope they all come back in next week, while those in a 'win or go home' situation need to pull the trigger to maximise points. In my opinion, injuries take preference over suspensions so if you own Joel Selwood he has to be the first to go with his AFL Fantasy season done for 2017…
And Who Should We Target?
…and when it comes to trading Selwood there isn't a hell of a lot of options. Those strapped for cash can turn to the likes of Robbie Gray or Rory Sloane (who I will likely trade in) and hope they can continue to produce big scores. Others who have built a Warne Chest (or may be trading out Zerrett) can look at the top of the food chain for their trade in's. A popular question is to choose between Zorko and Dusty this week, and after making this decision earlier in the year I will happily back Dusty. I traded him in the week that Zorko went 181 and was livid, however, what transpired with the Brisbane mid afterwards (40's and suspensions) left me counting my lucky stars. Zorko could drop 150 and win you a final this week, but I still think Dusty will outscore him from here on out. Finally, if you are trading Brodie Grundy it's hard to go past Kreuzer who faces the Eagles and Hawks in the next fortnight (Max Gawn is option No. 2).
Can We Give Up On The Car?
Personally, I gave up on claiming AFL Fantasy's top prize at about Round 4, but I'm aware that there are tons of coaches out there who are in a better position than me to compete for the coveted #1 spot. The currently No. 1 Fantasy team 'Moreira's Magic' is 288 points clear from No. 2 'Kamikaze Midgets' with 3rd another 80 odd points behind 2nd. Unless you believe in miracles and you're planning on captaining Mark Lecras and he kick's 15 in the GF it's time to plan for 2018.
Back From The Dead
Deledio made his Giants debut, Mumford lasted a week and Gary is a human after all.
B.Crouch, Crows (129) – Matt isn't the only Crouch brother that can football.
Prestia, Tigers (125) – Excuse me Dion are you lost? Nearly 50 points over his season average. Draft delight.
Vince, Demons (119) – Keep your eye on Vince this weekend, I have a sneaky suspicion he could go HAM over the next three.
Mumford, Giants (114) – Owners were stoked with Mummy until he tried to decapitate Gawn in the 3rd quarter.
Stevens, Saints (106) – Great POD all year, would be stoked if you owned him in Draft.
Zorko, Lions (94) – Disappointing by his standards.
Jones, Demons (92) – The Dees really missed his grunt and toughness. Fantasy coaches? Not so much.
Ablett, Suns (85) – Still owns a five round average over 120, even with his 85. FFS.
Johnson, Giants (82) – Just Stevie J's bi-weekly appearance, move along.
Lloyd, Swans (81) – No wonder he got dropped…
Riewoldt, Saints (59) – Score was impacted by spending a long time on the pine. The curtain's coming down.
Deledio, Giants (59) – The feel good footy story of the week, unless you held him in Draft all year praying for 100's. 
Got a question that needs answering? Feel free to leave a comment below or message me on Twitter @alexgfry6 and I'll get back to you!
Peace