Moneyball's 5K Sunday Funday
In Fantasy Finals? Out of Fantasy Finals? Who cares! Come and have a crack at Moneyball's $5000 Sunday Funday. Roy gives you a few names to consider to get you started.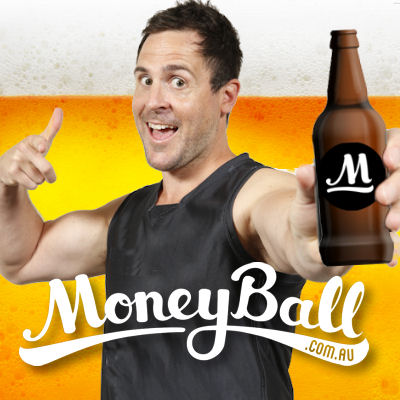 Daily Fantasy Sports (DFS) is one of the fastest growing games in Australia. Our mates at Moneyball are the leaders in the industry and run many different formats, including competitions for every AFL game across the season.
POOL $5,000 with $650 for 1st,  2nd receives $310 and so on right down to $34.18 for players in 89th place.
Starts: Sunday 1.10 pm
Includes:
Saints v Eagles 
Tigers v Hawks
Crows v Power
Jack Redden (FWD, $7,700) 118, 105, and 104 over the past 3 weeks, while averaging 27 touches, 7 marks, 6 tackles. His scores are up due to playing as the 4th inside midfielder over the past few weeks and with Priddis remaining out of the team, he looks set to play the same role.
Rounds 1-9 in Mid/Fwd rotation:  71 avg, 16 disposals
Rounds 15-19 as an inside MID: 105 avg, 25 disposals..
Billy Longer (RUC, $6,800) 
Opposition rucks against the Eagles:
R15: Tom Campbell ,  86 AF, 49 hitouts
R16: Patty Ryder,      135 AF, 39 hitouts
R17: Sean Darcy,         81 AF, 32 hitouts
R18: Brodie Grundy  127 AF, 42 hitouts
R19: Stefan Martin,    113 AF, 50 hitouts
Longer's has been in great form, averaging the 3rd most hitouts over the past 5 weeks (behind Ryder and Witts) while averaging 88points over the time. He is a great pick given his price, form and matchup.
James Sicily (FWD, $6,800)  Averages the most marks OF ALL PLAYERS over the last 6 weeks at 9.7 per game. Full-time backman now, but his price still reflects his lacklustre forward-line days. Absolute bargain.
Since Round 4:
Rounds 4-12 as a FWD: 4.5 marks, 59 avg
Round 14-19 as a DEF:  9.7 marks, 91 avg
 Anthony Miles (MID, $7,500) has scores of 93 and 95 in his last two, so based on that alone he is under-priced. Miles never seems to rotate as a forward or a backman, so when he's picked, you know he's in for a game of full-time midfield and an 80+.
 Robbie Gray (FWD, $7,700) was once again back playing full-time midfielder last week, a role that has given him scores of 98 and 101 in his last 2 while averaging almost 30 touches in that time. To be able to select him as a fwd, and at that price, it would be very hard to say no. Wingard is still out, so we have to assume it's full steam ahead with Robbie in the guts.
My shout team!
Jasper Pittard (DEF, $6,600) Pittard averaged just 63 points in the month leading up to Round 19. Suddenly, Houston is dropped…. And Pittard busts out his highest score (91) since Round 7. This isn't a coincidence, and he will once again look to take advantage of the high possession role across half back.
Goodluck!
@RoyDT