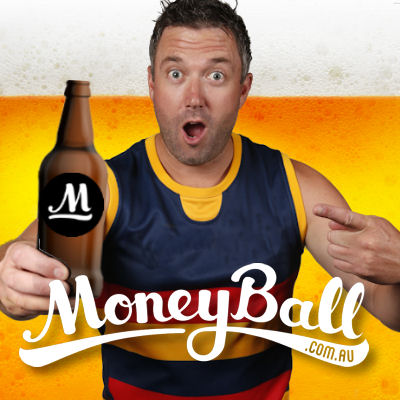 It's the big $5,000 with the winner taking $650 and it pays $34.18 right down to 89th
There are some easy picks today I feel so make sure they don't go under the radar but along with that there are some guys who could win us the coin.
GWS v Melbourne 1:45pm AEST
Essendon v Carlton
Brisbane v Bulldogs
North Melbourne v Collingwood
Fremantle v Gold Coast 7:40pm AEST
Dan Currie (RUC, $5,900)
With just 8 game sunder his senior AFL belt, Currie is a name we have come to love over the years. With Witts on the sidelines, Currie will do what he does best this week. Plug a hole.
In his last 3 senior games filling the gap, Currie has gone 90, 90, and 83. We all need a ruckman and this week Currie should be your man.
What I also like here is his matchup, against the Dockers. They have 'rested' Sean Darcy this week meaning they will be using a 'part-timer' as well to fill the gap they have, and I'll back Currie in all day for this one in the west.
Corey Maynard (MID, $3,500)
This 25 year old kid has been in blistering form in the VFL. He scored 127 in his last game and before that he went 95, 100 and 145.
With a basketball background (if you don't mind) Maynard has a tough ask on debut against the tough Giants. However, for his price, anything over 60 here would be super and with this extra cash that he frees up, it allows us to do some really cool moves as well.
Joe Daniher (FWD, $8,100)
Last week, Tom Hawkins (yes Hawkins) top scored for the round (yes, for the round) with a score of 158 (yes, 158) against the Blues.
This week Joe gets his turn after kicking 6.4 goals last week for a score of 127.
With the form he is in, he is in, he hits the Blues right at the right time.
Bryce Gibbs (MID, $10,600)
Here is my best midfielder of the day, and a guy who could be 140+.
Firstly, anyone been nagged by their wife for weekends on end and then all of a sudden you get a weekend away with the boys – yep, it gets nasty.
After being tagged for the last two weekends (97 & 37), Bryce knows this feeling too well and this week he's up against the Bombers who haven't used a tagger all year. He scored 136 when he played against these guys earlier this year and he'll be let off the hook again here. Enjoy Bryce!
Jayden Hunt (DEF, $6,600)
Last week, Luke Ryan was left to do as he pleased against the Giants, clocking up 14 marks for 138pts. Now, Hunt has been busy himself scoring 93, 111 and 111 in his last 3 games and if he is given the same role as what Ryan had last week, expect a huge score from him.
Of course, he'll be battling for those uncontested switch-kicks with Hibberd, but even if he can claim a few on top of his form, he's s solid pick today for sure.
Luke Ryan (DEF, $5,500)
If Ross Lyons give Luke Ryan the role as the 'switcher' today – LOOK OUT.
After Connor Blakely got injured last week, Ryan took over and it was pretty to watch. He took 14 marks in the role for a huge 138, and he can do it again today.
The Suns are bleeding points at the moment as they rank at #3 in the last three weeks when it comes to points scored against. But let's get back to this 'role'.
This switching role has been around for the Dockers for a while and just check out the scores that have come from the guy running this spot.
R15: Ethan Hughes,   137, 14 marks (when Blakely was out due to surfing)

R16: Connor Blakely, 135, 12 marks

R17: Connor Blakely, 149, 11 marks

R18: Connor Blakely, 114,   9 marks

R19: Luke Ryan, 138, 14 marks (when Blakely was injured)
Make no mistake about it – if Ryan gets this task today, at $5.5K he is the bargain you must have.
Thanks to Mr. TBetta for this amazing stat!