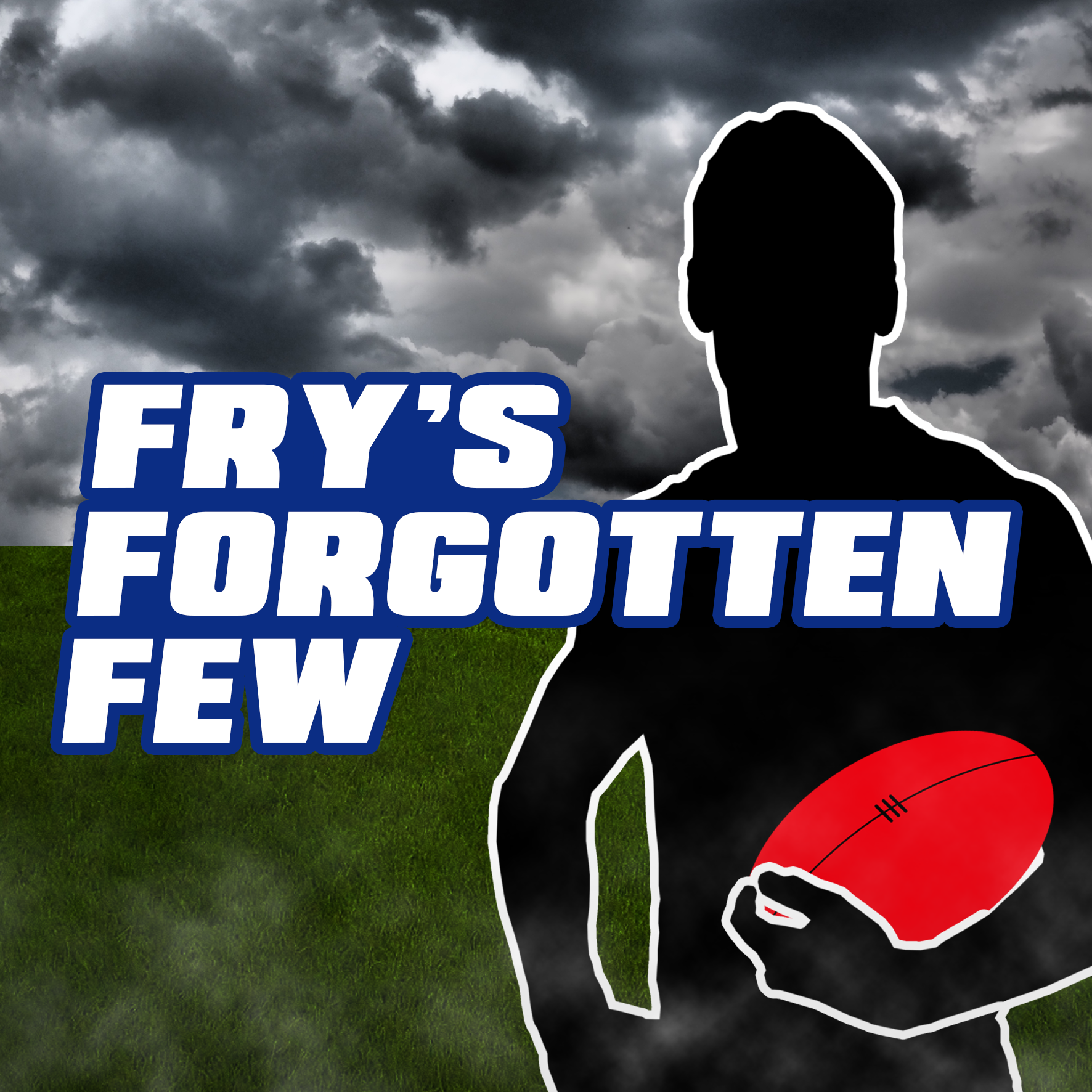 Four points… That is what separated me from finals action this season as I lost my final league matchup by a solitary tackle, pushing me into Richmond's usual seat at 9th. JPK, J.Selwood, Yeo, Laird's failures with just seven scores of 100+ sums up my season in 2017. FFS.
With my focus now on the rest of you lucky bastards who are in a final, the Forgotten Few over the next few weeks will be structured a little bit differently. I'll be looking at players not only with low ownership but by taking a large number of things into account, such as: their risk of being rested, their form and how tough their upcoming opponents are via Cal's Scale of Hardness. Every little advantage you can get over your potential finals opponent will be required to deliver premiership glory, so let's get stuck in!
POD'S
DEFENCE

 
Top Choices: Hibberd (Demons), Hunt (Demons), McDonald (Roos)
Next Up: Biggs (Bulldogs), Scilly (Hawks), Crisp (Magpies)
It's tough to call Hibberd a POD with 12% ownership, but considering his numbers he is under owned. Currently the 2nd best defender based on a 3 round average, I purchased Hibberd last week and was not disappointed. His fellow teammate Jayden Hunt has shown he isn't a flash in the pan with 93 last week to back up his two consecutive scores of 111 and the consistent Luke McDonald with a five round average over 95 definitely deserves consideration.
Biggs, Sicily and Crisp are all potential Draft smokies who could be worth taking a gamble on if you are chasing a replacement for Connor Blakely. I rank Crisp at the top of the bunch, but there is a high chance that he would have been snapped up already, therefore I've got Biggs second.
MIDFIELD
Top Choices: M.Crouch (Crows), Cotchin (Tigers), Ross (Saints)
Next Up: Jones (Demons), Dunstan (Saints), Sheils (Hawks)
Remember that Adelaide does have the toughest run home, but Matt Crouch has only dipped below 100 once since the byes and that was with a 99. The Tigers have a much easier run and Cotchin is hitting his stride at the right time (105.7 in his last three) and you already know about how undervalued Seb Ross from St Kilda has been all year.
If you are lucky enough to find Nathan Jones on your scrap heap in Draft then stop reading and add him NOW! If you aren't so lucky maybe the in-form Sheils who has gone at 96.8 since his bye. If he isn't available either then Dunstan going 107 and 116 since his return is worth keeping your eye on.
RUCK
Top Choices: Gawn (Demons), McEvoy (Hawks)
Next Up: Simpson (Giants), Goldstein (Roos)
I myself will be jumping on the Max Gawn train this week (pending the rumours that Darcy is out) and won't look back. McEvoy's form and solid fixtures might mean he is an option but proceed with caution.
Want a downgrade option or you need someone to score for you in Draft? Dawson Simpson (98) starred in his Giants debut and is a viable option. Todd Goldstein continues to do the right thing and push for a recall to the big boys league and is also worth considering given North's run home.
FORWARD
Top Choices: R.Gray (Power), Smith (Hawks), Taylor (Lions)
Next Up: Wells (Magpies), Higgins (Roos), Lester (Lions)
Robbie Gray is the value pick of the comp in my eyes and is on top of most people trade target list. With reliable forward options hard to come by he and Isaac Smith are both serious value for money and could help swing Finals results in your favour. Lewis Taylor isn't a name thrown around in AFL Fantasy circles too often but after going 93, 88 and 109 he is on many peoples radar.
The chance that Daniel Wells and Shaun Higgins are available in Draft is small, but still, if they are there then they deserve a spot in your team. Wells is a wild card but could win you a final if he produces a game like last week and Higgins' numbers (101.5 in his last four) speak for themselves. If Lewis Taylor is the unspoken Lion then Ryan Lester is barely an afterthought. Keep your eye on the yo-yo Lion who has both 100's and 30's on his resume in recent times.

Click here to subscribe on iTunes. (Please leave a rating and review to help us move up the charts).
The Three Big Questions Of Round 20
Do We Trade Or Hold Danger?
Easily the most popular question of the week revolves around Geelong star and one the most expensive players in the competition, Patrick Dangerfield. With all the carnage that seems to be on its way, I will be holding Danger as trading injury ridden players (JPK) takes priority over a one-week suspension. Make your decisions depending on your own situation though, with elimination final teams opting to trade and top four finals teams likely to hold.
Are The Taggers Here To Stay?
Robertson, Hutchings, Selwood. These three are just a few of the 'run with' players that have ruined premo's scores in the past few weeks. It doesn't bode well for teams who are coming up against potential taggers in the near future, with our Fantasy team praying our premiums can dodge a bullet. I don't know about you but I swear there haven't been as many taggers running amok in recent times and I'm praying they aren't back to stay.
How Much Should We Overreact To Luke Ryan's Form?
I was one of the owners who decided to cash in on Ryan's growth when he was dropped a few weeks ago, so I wasn't able to benefit from his 138 on the weekend. The owners that did though are dancing in the streets and are toying with the idea of playing him on the field and further benching Jake Lloyd or trading out Blakely and fielding the other Docker defender. With Gold Coast at home this week he should once again score well, but don't expect Ryan to churn out too many more of these ridiculous scores with a tough end to the season coming up for Freo.
Back From The Dead
Despite the lack of big names back in the team, there were still plenty of decent scores by most. Most…but not all.
Coniglio, Giants (104) – Responded from a long injury layoff with a ton. Could prove to be a finals MVP if he keeps his form up.
Mackie, Cats (103) – After a few weeks off Mackie reeled off his 3rd ton of the year. Then again it was raining 100's for Geelong, so don't expect this output weekly.
Mitchell, Eagles (101) – Hopefully, with a step into the coaches box on the horizon, Mitchell can go out with a bang.
Ziebell, Roos (96) – Not exactly a stellar showing after his week off.
Miles, Tigers (95) – His top score of the season in just his 4th match. Keep an eye on him.
Pittard, Power (91) – A large number of owners (especially in Draft) will rejoice with Pittard's return.
Houli, Tigers (82) – I tabbed Houli as one of the must get trade targets last week. Did my reputation wonders last week. Cheers Bachar ?.
Cameron, Giants (67) – An injury to the Giants forward will hurt a few Draft owners.
Marchbank, Blues (31) – A one-time popular rook had risen in price by nearly $200K before his dismal score on the weekend.
Got a question that needs answering? Feel free to leave a comment below or message me on Twitter @_alexfry6) and I'll get back to you!
Peace