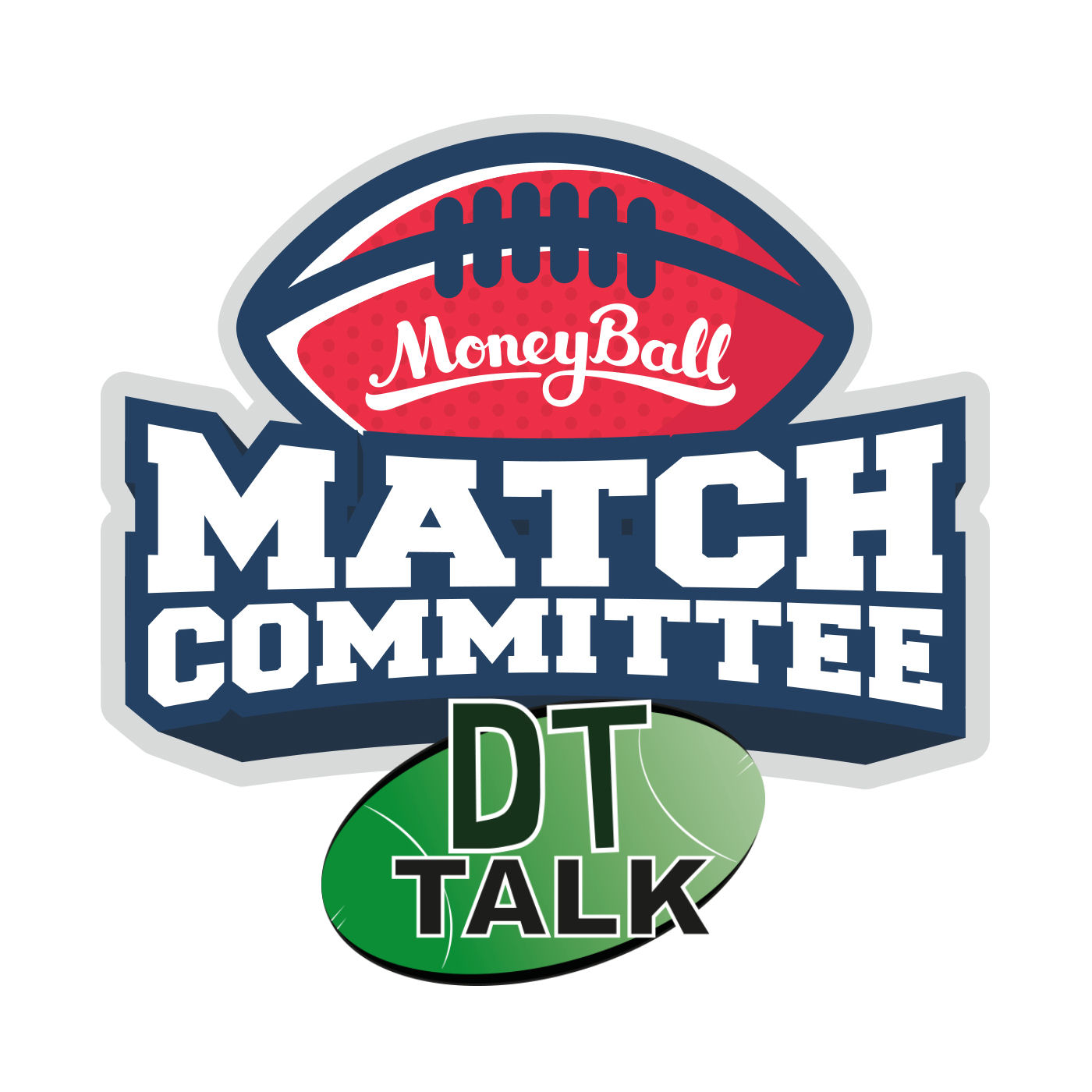 Tbetta here, and welcome to the self-proclaimed top resource for keen Aussie Rules Moneyball punters! DFS (Daily Fantasy Sports) is taking off around the world and Moneyball have the perfect platform for you to turn your AFL Fantasy prowess into cold hard cash. Signing up is easy – head to moneyball.com.au and you could be ballin' within minutes.
If you're unsure how DFS works, be sure to head to the 'Help' section for all the info you need to start cashing in on your AFL Fantasy knowledge!
Let's start Ballin' by checking out the excellent Match Committee Podcast below, starring your favourite DT Talk lads and brought to you by the legends at Moneyball:
Click here to subscribe on iTunes.
The @Moneyballcomau team of the week for round five. https://t.co/MqmCJKGZCE #AFLFantasy pic.twitter.com/sIlGlhaEZc

— DT Talk (@DTTALK) April 28, 2016

It appears that the Bulldogs are going to look within their current squad rather than outside it for half-back replacements, with Fletcher Roberts ($3,500 DEF) the only inclusion for Matt Suckling and his bung ankle. In case you're thinking of picking up Fletch – don't. The guy isn't a fantasy type by any stretch of the imagination and it will only end in tears and wasted pocket money.
Join the $5000 guaranteed Kangaroos vs Bulldogs Special here.
I'm more bullish about Koby Stevens' ($7,200 MID) prospects after he was touted as a possible human bandaid during the week. He's cheap enough to get excited about, especially with form of 112, 115 MB in his past two. Is he too expensive as a speculative pick up against the watertight Kangaroos? Probably, but I'm leaving this here to say "I told you say" later.
AVOID:
Tom Campbell ($4,100 FWD) was simply huge in his first game for 2016 and rightly earns a call back against the rampant Roos on Friday night. Although he had a team-high 22 hitouts, Campbell did a lot of his damage with mark-kick combos against a weak Brisbane defence which is both encouraging (doesn't have to rely on hitouts) and concerning (won't play Brisbane every week). Ultimately, the smart punter won't be expecting another 111 MB this week, especially up against the oppressive Todd Goldstein ($10,000 RU).
SMOKEY:
Despite being undefeated and boasting the title of 'Most Restrictive Fantasy Team, 2016', the Roos don't really have a superstar fantasy midfielder. I find that a bid odd and extremely frustrating, as we can't easily benefit from the Kangas' dominance so far this season. However, Jack Ziebell ($8,300 MID) is doing his best to remedy that, hitting the stat sheet across the board for scores of 142, 130, 101 MB in the past three weeks. He's in a hotly contested price bracket now, so you can guarantee some level of uniqueness if you opt to spend on Ziebell.
TOP PICK:
Matthew Boyd ($9,000 DEF) is the easiest choice you'll make this week. With so many moving parts in the Bulldogs' backline and so much uncertainty surrounding roles, Boyd is the one constant that you can count on. He hasn't dropped below 84 MB points this year, and it was clear to see him step up in the midst of Round 5's injury crisis for a season-high 118. He's expensive, but you get what you pay for with a future member of the Fantasy Hall Of Fame; big scores and little stress.
About time! After weeks of false hope and false starts, former #2 draft pick Christian Petracca ($3,500 MID) will finally debut this week. I can see why a lot of coaches are trying to hold back from jumping on the hype train, but Petracca has both the pedigree and numbers to back up the optimism. He's produced traditional AFL Fantasy scores of 91, 126 and 121 in his three games for Casey Scorpions this year, so don't be afraid to jump on early.
Get around the $7000 Saturday Slam Special!
Last week, Michael Barlow ($7,600 MID) managed 136 MB points… which is almost exactly how much he managed in Rounds 1 & 2 combined. Is he now an option with Fyfe stuck on the sidelines for the foreseeable future? His lack of centre bounce attendance has been a concern over the last month, but Fyfe's leg might finally break Lyon's steely resolve and Barlow could be thrown back into the fray. It's risky, but not a move without obvious upside.
AVOID:
We talk about Elliot Yeo being inconsistent and a "Yeo-Yeo", but will the real Toby Greene ($7,300 MID) please stand up? Toby has provided us with the best of both worlds this season, stinking it up with 2 scores under 60 MB, but offsetting that with 3 scores above 110 MB – including a massive 140 point monster last week.
So what's the pattern? Well apparently, Greene's a massive barometer for GWS' success. He's averaging just 54 in losses this year, whereas he's averaging a monstrous 125 AF in wins! So, the question you have to ask yourself is: do you think the Giants can beat the Hawks this week? I'll leave that one to the master tipsters out there.
SMOKEY:
Lee Spurr ($6,700 DEF) has been sneaking under the radar in fantasy this year – especially in MB, where marks are worth an extra point. His 8.2 marks per game is ranked 4th in the league, and is a big reason why he's produced scores of 96, 90 and 114 MB in the past three weeks. Spurr will be a massive point of difference and comes at a discount compared to perma-picks like Boyd and Shaw.
TOP PICK:
Thanks to a stampeding Mumford and the accompanying 17-point stinker, Mitch Duncan ($6,900 MID) only jumped up $300 this week to remain a sneaky underpriced pick for the foreseeable future. All you should need to hear is this: If you take out the KO, Duncan has actually averaged 107.5 MB points in what is shaping to be a breakout year for the young Cat. Adding to his value is a severely comprised Gold Coast midfield, so finding the pill should be that little bit easier.
After weeks of promising NEAFL form, Ben Keays ($3,500 MID) has finally been granted a league debut. He's been accumulating some big possession numbers – which we take with a pinch of salt given the competition standard – but it's encouraging for those looking for a base-priced MID.
Join the $5000 Sunday Funday Special here.
For the Eagles, Scott Lycett ($5,600 RU) returns this week and might sneak under the radar as a cheap ruck alternative. He averaged 108.5 MB points over his last two games despite playing 2nd-fiddle to Naitanui on both occasions. It looks like he's finally translating his WAFL form into AFL success thanks to a Grundy-like mix of stats.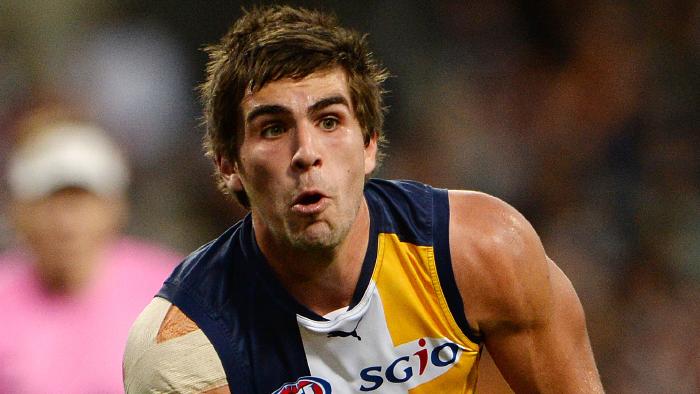 AVOID:
While it's nice to have Tom Rockliff ($8,100 MID) back, beware of his current role as he builds match fitness. Rocky spent a lot of time forward for his 91 MB points and while Leppitsch suggested that his midfield time will increase over the next couple of weeks, realistically, we'll need to see it happen before we jump on at his price.
SMOKEY:
Josh Smith ($3,500 MID) played second fiddle to the debut of the Texan Mason Cox, but quietly had an awesome debut. A 90-point score shouldn't be a surprise – you might remember Smith had a 25-point quarter in the first NAB Challenge game all those weeks ago before getting injured. He's obviously a ball magnet and I'll be jumping on board if he holds his spot this week.
TOP PICK:
Eagles average an extra 17% of fantasy points at home than what they score away, which equates to an extra 245 points as a team. Andrew Gaff's ($9,000 MID) individual 2015 numbers support this home ground theory, averaging an extra 12 points per game at home. All signs point to Gaffy being excellent this week, having produced scores of 118, 127, 116 MB in his last three against the Magpies. Make sure you're on board.