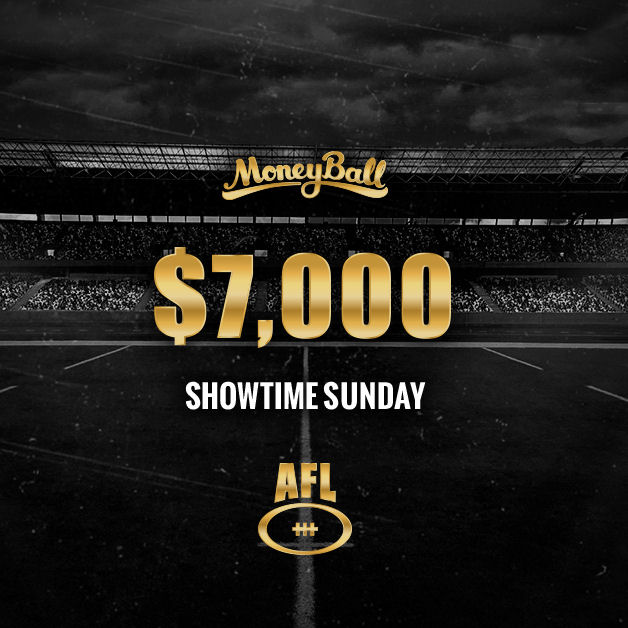 Tbetta here, and welcome to the self-proclaimed top resource for keen Aussie Rules Moneyball punters! DFS (Daily Fantasy Sports) is taking off around the world and Moneyball have the perfect platform for you to turn your AFL Fantasy prowess into cold hard cash. Signing up is easy – head to moneyball.com.au and you could be ballin' within minutes.
If you're unsure how DFS works, be sure to head to the 'Help' section for all the info you need to start cashing in on your AFL Fantasy knowledge!
Let's start Ballin' by checking out the excellent Match Committee Podcast below, starring your favourite DT Talk lads and brought to you by the legends at Moneyball:
Click here to subscribe on iTunes.
The Bombers head into Friday Night's clash unchanged after a rousing win – which, if you'd suggested that would be the case heading into Round 3 a month ago, you'd have been hospitalised. It's great news for us in Moneyball though, with Darcy Parish ($3,500 MID) still available alongside Port's Aaron Young ($3,500 MID) to pad out your midfield. These types of value picks should allow you to squeeze in another gun elsewhere, with David Zaharakis ($6,100 MID) and Zach Merret ($7,300 MID) atop the list of priorities if you can manoeuvre it.
Join the $5000 guaranteed Power vs Bombers Special here.
If you're open to looking outside of the box to get an edge, then roll your eyes over Karl Amon ($3,900 MID). Named on a half-back flank in the midst of a mini injury crisis for the Power, Amon has put together fantasy performances in the past, including a 96-point gem in Round 22 last year. Similarly, Darcy Byrne-Jones ($3,500 DEF) would be a brave pick on debut, but he's basement priced and can be picked in defence – the risk could not be more minimal.
AVOID:
Port Adelaide skipper Travis Boak ($7,500 MID) has been a fantasy threat for years, often an unappreciated cog in the Power midfield machine. Whether by careful design or borne out of necessity due to fitness issues, Boak's role has changed this season and you're more likely to see him wheeling about in the forward line than at the bottom of packs on a wing.
Hartlett and Wingard absences are hard to gauge; while there's every chance that Boak will see more time in between the arcs this week, one has to question why he isn't the first picked in there to begin with. Ultimately, scores of 62 and 87 while the going was good aren't enough at his price and I'll be looking elsewhere with my limited MID slots.
SMOKEY:
With two games out of the way, the one-week outliers start to morph into form indicators while prices remain the same – and you'll probably notice that a by-product of this is that we're left with a lot of perceived 'locks', particularly on Friday night. One way to break the mould would be to select Essendon's heir apparent in Joe Daniher ($4,600 FWD).
The spearhead clunked his way to 15 marks and 129 MB against the Demons and was only a few accurate kicks away from a monster score as he finished with a wasteful 2.4. Daniher is averaging 8 marks over his past six games, a sure-fire way of lifting basement scores and he's shown the ability to go big. The real hidden gem is that Port Adelaide conceded bags of 4,5 and 6 goals to Crows forwards last week – could Joe benefit similarly?
TOP PICK:
He's not a household Moneyball name, but Mark Baguley ($6,300 DEF), has to sit firmly on your DFS radar this Friday night. The defenders are thinner than Josh Bootsma's biceps and we need a low-risk option to anchor us back there – why wouldn't you pick the guy that's scored 111 MB twice in the past 3 weeks, with the other total a solid 74?
Rory Laird belted the Power to the tune of 138 MB points last week and Baguely is the best fit if you're trying to isolate the equivalent role from the Bombers.
AVOID:
While the Swans are rolling down the swanky streets of Moneyball Heights, the Giants have been setting roadblocks to stop freewheeling fantasy scoring in its tracks. Who will win this hazy game of papper/scissors/rock, I don't know – but I do know that the Giants have only conceded a single score over 105 MB this year. Stinginess down to an art form.
Dan Hannebery ($9,000 MID) is normally a sensational option but at top price, against a restrictive team and slightly out of form? I'm not salivating at the prospect, and I'd be spewing if I jumped up an expensive Hannebery Hindenburg now that I'm aware of all the (admittedly short-sighted) stats. Look elsewhere with your $9k on a risk-averse basis.
SMOKEY:
I say "Seb Ross ($5,300 MID)", you say "Who…?" and fair enough too. Ross has been on the cusp at St. Kilda for a couple of years now, with soft tissue injuries often thwarting his best 22 claims. Not the case this year – the little-known midfielder has finally sustained a strong run-up and is pumping out the big numbers that he always used to tease. For a bit of context, Ross is averaging 96 in his last five outings and is priced at a tempting 65-point equivalent.  I'm keen.
TOP PICK:
This might seem like cherry-picking, because Tom Scully ($7,000 MID) has been on fire this year, scoring 106, 99, 150 MB in last three games. However, I have my reasons for profiling him outside of his big start, which we've seen in years past can be Fool's Gold. The reason why Scully tempts me is his elite endurance – his trademark tank that allowed him to play 96% TOG last week, the best of any midfielder across the competition.
The former Demon has copped a lot of flak for plateauing in recent years, but the new rotation rules and fast-paced ball movement only works in his favour. With scores of 99 and 150 MB and a swathe of probable Brownlow votes already, is this the beginning of a breakout season for Scully?
I'm in for the @Moneyballcomau Saturday Slam (and free entry contest). https://t.co/jx1m5iBBoU #AFLFantasy #DFS pic.twitter.com/HnMM8Ol8op

— Adam 'Warnie' Child (@WarnieDT) April 9, 2016
AVOID:
It's not a good week to be Max Gawn ($7,700 RU). He's down on form but unfortunately walks into the prototypical beast Ruck in Todd Goldstein ($9,500 RU), who has an insane history against the Demons. In Goldy's last five meetings against Demons, check out the Moneyball scores: 165, 116, 140, 110 and 162! That last score was the most recent, culminating in 2 Brownlow votes and won against Gawn – who had only 78 MB points of his own that day.
SMOKEY:
Key forwards have been absolutely tearing Brisbane's defence to shreds, with Josh J Kennedy scoring 198 MB (8 goals) and Jarrad Waite managing 136 MB (5 goals) already this year. Based on that alone, you'd be silly not to look at Geelong's prime goalkicking weapon in Tom Hawkins ($5,500 FWD). If that makes you a little nervous, perhaps I can tempt you with his strong form, coming off 3 goals and 104 MB, to get you over the line?
TOP PICK:
Lachie Hunter ($6,600 MID) top-scored for the Bulldogs with 136 MB last weekend and what a sight it was to behold. Hunter has a super friendly fantasy role, extremely outside in his mindset and positioning and even more encouraging is that he's used in switches a bunch.
For just $6.6k, Hunter satisfies the eye test with flying colours; but if you need definitive statistical evidence, then the fact that he's ranked 2nd in the league for marks with 10 per game should satisfy your needs. Just quietly, that marking rate is ridiculous for a midfielder, and I'm excited to see how it continues to evolve for one of the up and coming Pups out of Footscray.