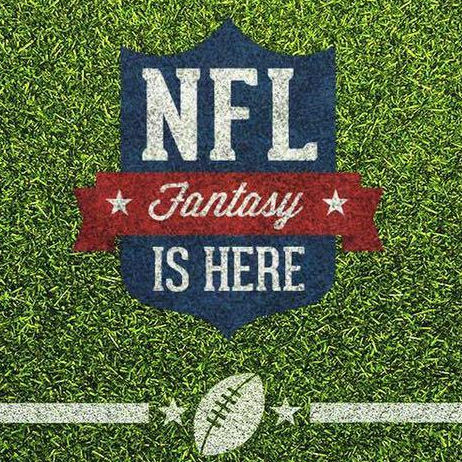 We've hit the half way mark of the season but there's still plenty of chances to win the big bucks. The prize pools keep growing and now we've got a chance for a share in $3,000! Arian Foster scored well for me last week, but has torn his achilles and is done for the season. Alfred Blue ($5800) and Chris Polk ($4500) will be taking over in his absence, and are handy value options, but I will probably wait a week to see how they're used going forward.
You might have noticed the lads at Moneyball have tweaked their prices a little, so go check them out, there's more value to be found.
This week we have Bills, Jaguars, Eagles, and Redskins on a bye.
This week's moneyball.com.au action:
Now with $3000 prize pools!
Guaranteed Contests
$3K Hail Mary – $15, 237 spots ($3000 Guaranteed)
$3K

Sunday

Blitz – 
$20, 178 spots ($3000 
Guaranteed)
Other Contests
Sunday

Spike (Early)
 – $10, 112 spots
Sunday

Touchdown (Late)
 – $10, 112 Spots
Single Game Contests
$1K Dolphins vs Patriots Special – $15, 79 spots ($1000 Guaranteed)
$1K Packers vs Broncos Special – $15, 79 spots ($1000 Guaranteed)
$1.5K Colts vs Panthers Special –  $15, 118 spots ($1500 Guaranteed) *Will open late in the week.
Chiefs vs Lions Specia l- $15, 38 spots
Members also have the ability to create their own contests from as little as $2.
Click here to take part in an Aussie daily NFL game.
As of today, William Hill's higher total game scores are as follows:
Miami v New England (51)
San Diego v  Baltimore (50)
New York Giants v New Orleans (49)
Cincinnati v Pittsburgh (48.5)
Players I like this week.
Quarterback
Matthew Stafford (Detroit, $8200)
Has a new offensive co-ordinator named Jim Bob Cooter. Hopefully Jim Bob can bring some life to this offence.
Brian Hoyer (Houston, $7600)
Has scored over 20 points in the last three games. Is a garbage time champion.
Johnny Manziel (Cleveland, $5900)
His mobility makes him an intriguing selection if McCown doesn't play.
Running back
Lamar Miller (Miami, $6800)
Invigorated under a new head coach and showing the talent we knew was there.
Todd Gurley (St Louis, $6600)
Probably the best RB in the league at the moment, keep riding him at this price.
Darren McFadden (St Louis, $6300)
Looks to be the lead dog now that Randle is injured. Can catch a pass.
Wide receiver
Alshon Jeffery (Chicago, $8400)
The forgotten man of fantasy football, scored 24 points in his first game back from injury, then had a bye.
Michael Crabtree (Oakland, $5700)
With Cooper generally finding the better cornerback, Crabtree is great value if he can find the end zone.
Stefon Diggs (Minnesota, $4700)
Another great game last week with 108 yards and a TD. Faces the terrible bears.
Tight end
Martellus Bennett (Chicago, $6200)
Should be freshened-up after his bye and faces the Vikings who allow TEs to score.
Tyler Eifert (Cincinnati, $6000)
Facing a Pittsburgh defence that gives up the third-most points to TEs.
Travis Kelce (Kansas City, $6000)
Hasn't scored a TD for a while, but the yardage has been serviceable. Decent chance to get in the end zone versus Detroit.
Defence
St. Louis ($4700)
Massive score last week and face the 49ers this week.
New York Jets ($4500)
Should be a competitive match up versus Oakland.
Houston ($4500)
Have performed dismally this season but are playing Tennessee so there's chances for pick-sixes.
Kicker
Brandon McManus (Denver, $5000)
Denver have struggled to find the end zone somewhat, meaning plenty of scores for McManus.
Mason Crosby (Green Bay, $5000)
Green Bay may find it tough against the Denver D, which means they will rely on Crosby.
Cairo Santos (Kansas City, $5000)
Should have lots of opportunity against Chicago.
PLAY MONEYBALL NOW.
Click here to take part in an Aussie daily NFL game.