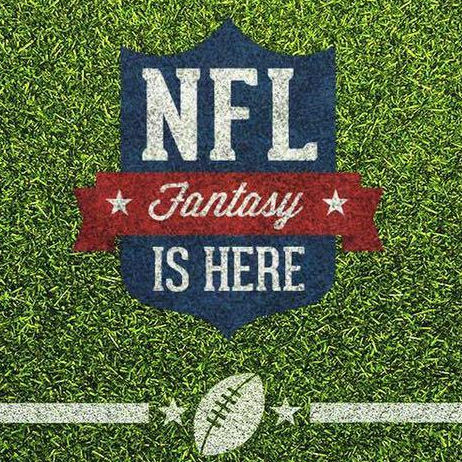 The pricing changes has mixed things up in Moneyball. We can't just stack our teams with the cheapies like Devonta Freeman, who, by the way, scored another 30 points last week. We have to be smarter with the way we allocate our salary caps.  Take a punt on low price, high ceiling players. I mentioned Brian Hoyer last week and put him in a team and came fourth in a contest, mind you I also had Knile Davis after reading late in the week he'd be taking goal-line carries. That didn't pan out well. Oh what could have been. Speaking of Davis, some players to steer clear from for a while are Eddie Lacy, C.J Anderson and the KC RB situation. They all seem to be running with a "hot hand" approach, meaning whichever RB is playing better on the day will get the carries. Without any way of predicting who that will be, we all better move along, nothing to see here.
This week we have Bears, Bengals, Broncos, and Packers on a bye.
This week's moneyball.com.au action:
Now with a $2500 prize pool!
Guaranteed Contests
$2.5K Hail Mary  – $15 entry, 197 spots
$2K

Sunday

Blitz
 – $20 entry, 119 spots ($600  Top Prize, Top 15)
Other Contests
Sunday

Spike (Early)
 – $10, 112 spots
Sunday

Touchdown (Late)
 – $10, 112 Spots
Single Game Contests
Jaguars vs Bills Special – $15, 39 spots ($500 Guaranteed)
Seahawks vs 49ers Special –  $15, 39 spots ($500 Guaranteed)
Panthers vs Eagles Special –  $15, 39 spots ($500 Guaranteed)
Cardinals vs Ravens Special – $15, 79 spots ($1000 Guaranteed) *This will open later in the week.
Members also have the ability to create their own contests from as little as $2.
Click here to take part in an Aussie daily NFL game.
As of today, William Hill's higher total game scores are as follows:
New Orleans v Indianapolis (52)
Baltimore v Arizona (48)
Atlanta v Tennessee (48)
New York Jets v New England (48)
Players I like this week.
Quarterback
Ryan Fitzpatrick (NY Jets, $8300)
Will be throwing a lot versus the Patriots and connects well with Marshall and Decker.
E.J Manuel (Buffalo, $6400)
Was serviceable last week covering for Taylor, scoring over 21 points. Tyrod is day-to-day recovering from a MCL sprain.
Landry Jones (Pittsburgh, $5000)
Played well after subbing on for an injured Mike Vick. A value play if needed again this week.
Running back
Chris Ivory (NY Jets, $7500)
Has pounded the ground for over 300 yards his past two games.
Todd Gurley (St Louis, $6900)
Freshened-up after a week off and has a dream match up against the Browns.
Theo Riddick (Detroit, $5500)
The Lions backfield is a bit of a horror story, but he gets you points catching the ball and faces the Vikings.
Wide receiver
Martavis Bryant (Pittsburgh, $6200)
Massive game last week and is still cheap. Ride him while you can.
Donte Moncrief (Indianapolis, $5600)
Has solidified his role as the Colts' WR2. Scored last week and faces a leaky Saints secondary.
Stefon Diggs (Minnesota, $4700)
First-year player who's played two games and led the team in receiving yards in those two. Nice match up this week in Detroit.
Tight end
Gary Barnidge (Cleveland, $6500)
A surprise of the 2015 season, and has scored double-digit points these last three games.
Charles Clay (Buffalo, $5900)
WR, Sammy Watkins is injured, and Clay was the most-targeted player last week and should be again this week.
Antonio Gates (San Diego, $4900)
Almost identical receptions and yardage as his first game, just without the TDs. Has to stay in your line up versus Oakland.
Defence
St. Louis ($5100)
A very stout defence this year, and should keep Cleveland to a low score.
Pittsburgh ($4700)
Great against the run and facing Kansas City who've lost Jamaal Charles.
Miami ($4500)
Seem re-energised after gaining a new head coach.
Kicker
Chandler Catanzaro (Arizona, $5300)
Only missed one FG this season.
Blair Walsh (Minnesota, $4900)
Scored 10 of the teams 16 points last week.
Josh Lambo (San Diego, $4700)
11-of-13 for the season and plenty of chances this week.
PLAY MONEYBALL NOW.
Click here to take part in an Aussie daily NFL game.