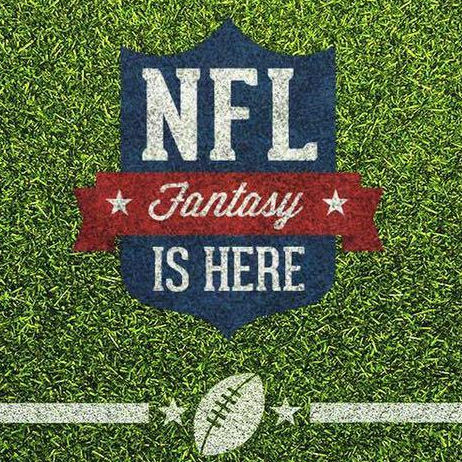 Week 4 was a bad week if you had Julio Jones or Antonio Brown in your side – hopefully you didn't have both – they combined for a total of 12.5 points. Usually, you can count on your stud players for big numbers, but sometimes game flow has a big impact on individual scores, as it was for Julio's case. They built a strong lead early and didn't need to risk Jones getting injured. He was a bit sore from last week, so the rest should see him firing Monday morning. Antonio Brown could've have had a better night, if not for dropping an endzone TD. The commentators put this down to the left-handed Vick's throws spinning anti-clockwise, which was what Brown wasn't used to, as Big Ben is right-handed. Hopefully after a few days of practice they get on the same page. The silver lining is that this is daily fantasy, so we can put all the bad luck behind us, and start afresh this week.
This week we have Panthers, Dolphins, Vikings and Jets on a bye, so no Cam Newton, Jarvis Landry, Adrian Peterson, Chris Ivory and Brandon Marshall this week.
This week's moneyball.com.au action:
Guaranteed Contests
$1.5K Hail Mary  – $15 entry, 119 spots
$1.5K

Sunday

Blitz
 – $20 entry, 89 spots ($600 Top Prize)
Other Contests
Sunday

Spike (Early)
 – $10, 112 spots
Sunday

Touchdown (Late)
 – $10, 112 Spots
Single Game Contests
Texans vs Colts Special – $10, 59 spots ($500 Guaranteed)
Giants vs 49ers Special –  $10, 59 spots ($500 Guaranteed)
Chargers vs Steelers Special
– $15, 79 spots
($1000 Guaranteed)
Members also have the ability to create their own contests from as little as $2.
Click here to take part in an Aussie daily NFL game.
As of today, William Hill's higher total game scores are as follows:
New Orleans v Philadelphia (49.5)
New England v Dallas (49.5)
Washington v Atlanta (48)
St Louis v Green Bay (45.5)
Players I like this week.
Quarterback
Tom Brady (New England, $8400)
After a weeks rest, he will be fit and firing against a Dallas pass defence that allowed over 300 yards through their past two weeks.
Carson Palmer (Arizona, $7700)
Arizona meet Detroit who are coming off a short week and a tough Seattle loss. Palmer's WR corp should find them easy pickings.
Michael Vick (Pittsburgh, $6000)
Can still run a bit for an old man. He'll have another week practising to gel with the team, and they gain Martavis Bryant.
Running back
T.J. Yeldon (Jacksonville, $7000)
Ran for 105 yards last week and faces Tampa Bay this week who rank 25th against running backs.
Todd Gurley (St Louis, $6500)
Highly-touted and showed last week what he is capable off, running for 146 yards against a tough Arizona defence.
Anthony "Boobie" Dixon (Buffalo, $4600)
With Lesean McCoy injured and Karlos Williams in the concussion protocol, Dixon is the next cab off the rank and a cheap option.
Wide receiver
Jordan Matthews (Philadelphia, $6800)
Hasn't done especially well so far, but faces a possible shootout versus New Orleans. A player of difference.
Percy Harvin (Buffalo, $5600)
With so many Buffalo players injured, Harvin may well be the last man standing.
Pierre Garcon (Washington, $5500)
Had 55 yards and a touchdown last week and they've lost Reed to injury, so someone's got to try and score for them.
Tight end
Martellus Bennett (Chicago, $6200)
Comes off 83 yards and a touch down. If Jeffrey returns it will take some attention off Bennett.
Charles Clay (Buffalo, $5000)
Went for 111 yards last week and is favoured by Taylor.
Crockett Gillmore (Baltimore, $4700)
Cleveland have proven this year that TEs can score fantasy points on them, next up is Gilmore (check injury report, though).
Defence
Denver ($4200)
Have scored double-figure fantasy points every week this year. Face Oakland.
New York Giants ($4200)
Held Buffalo in check last week and face Kaepernick's 49ers this week.
Baltimore ($4100)
Have 11 sacks so far this season and should hold Cleveland to a small score.
Kicker
Matt Bryant (Atlanta, $5000)
The Hawks will have plenty of opportunities to score against Washington.
Cairo Santos (Kansas City, $4800)
Massive game last week, scored all of the team's points.
Josh Brown (NY Giants, $4500)
Value pick if you need a few hundred dollars to spend elsewhere.
PLAY MONEYBALL NOW.
Click here to take part in an Aussie daily NFL game.