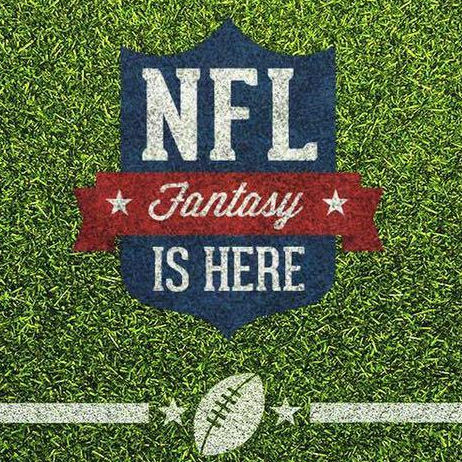 Week 3 was the week of the handcuff – which I mentioned briefly last week – with players not rated at number one in their position stepping up to the plate and scoring some big points in the absence of big-name players. Keep an eye on those that scored well last week because if they're covering an injured player, coaches may well give them the ball more often this week, confident they can carry the team and let the injured players rest. I particularly think Devonta Freeman (for Tevin Coleman), Karlos Williams (Lesean McCoy), Tom Rawls (Marshawn Lynch), Ty Montgomery (Davante Adams) and Michael Vick (Big Ben) are bargain basement-priced and can step-up this week, with Vick the only confirmed started thus far. Keep an eye on injury reports throughout the week.
Don't forget daylight saving starts this Sunday, so the Monday games start an hour later. Now you can get up at 4am instead of 3am!
This week's moneyball.com.au action:
Guaranteed Contests
$1K Hail Mary (All Games) – $15 entry, 79 spots
$1K Sunday Blitz  – $15 entry, 79 spots
Saints vs Cowboys Special – $10, 59 spots
Other Contests
Sunday Spike (Early) – $10, 56 spots
Sunday Touchdown (Late) – $10, 56 Spots
Single Game Contests
Steelers vs Ravens Special  – $10 entry, 56 Spots
Seahawks vs  Lions Special – $10 entry, 56 Spots (Will open later in the week)
Members also have the ability to create their own contests from as little as $2.
Jarryd Hayne Special – FREE ENTRY!
The guys over at
Moneyball
have just opened up the Hayne Special –  this is a free entry contest – all existing members have one free entry to and any NEW members who sign-up will also receive one free entry.
The special includes the 49ers vs Packers game and also the Broncos vs Vikings game which kicks off at
7:25am
Monday
.
To gain BONUS entries to the NFL Hayne Special members can:
Refer a friend to Moneyball via the New 'Friends Centre.' Once a friend completes their sign-up they will get a FREE entry.
Any new members who sign-up to Moneyball will also receive a FREE entry.
Click here to take part in an Aussie daily NFL game.
As of today, William Hill's higher total game scores are as follows:
Green Bay v San Francisco (48.5)
Jacksonville v Indianapolis (48)
Houston v Atlanta (47)
New York Giants v Buffalo (46.5)
Players I like this week.
Quarterback
Andy Dalton (Cincinnati, $7100)
Perfectly matched-up this week against the Chiefs who give up the most fantasy points to quarterbacks. Stacking with A.J Green this week could pay up big time.
Derek Carr (Oakland, $6300)
He has displayed great chemistry with rookie, Amari Cooper and Crabtree is still capable of decent yardage. Faces Chicago. 'Nuff said.
Tyrod Taylor (Buffalo, $5000)
Still makes it onto the list, and will as long as he keep performing. Scored those who picked him 24 points last week and can easily put up QB1 numbers against the Giants.
Running back
Mark Ingram (New Orleans, $7800)
Meets the Cowboys who gave up 193 total yards and three TDs to Devonta Freeman. Will like him more if Brees returns, meaning Dallas will have to pay the Saints' receivers more attention.
Latavius Murray (Oakland, $7400)
Ran for 139 yards and a TD last week rewarding those who started him. He is the "bell-cow" of the team, meaning he is the most talented RB and stay in-game the longest, regardless of what game-flow dictates.
Ryan Mathews (Philadelphia, $5900)
The handcuff to Demarco Murray, and another cheap option to throw in if Murray doesn't pull up. Has a tough match up, but performed admirably against a good Jets' D last week.
Wide receiver
Steve Smith Sr (Baltimore, $6700)
The veteran has a knack of exploding at the start of the season and then dropping off as the year progresses, so feel free to ride him until that occurs. Has a good match up against Pittsburgh.
Larry Fitgerald (Arizona, $6000)
He may not have it as easy this week, compared with previous opponents this season, but he's still Palmer's go-to guy, burning San Fran for 134 yards and two TDs.
James Jones (Green Bay, $4500)
All he does is sit in the end zone and wait to catch TDs from Rodgers. He has done it in each game so far this season, and it should happen again versus the 49ers (See Larry Fitz).
Tight end
Martellus Bennett (Chicago, $6200)
Any tight end who has face Oakland this year has piled on the fantasy points.
Jordan Reed (Washington, $5000)
Would've had a better score last week if not for the mediocre Kirk Cousins' shoddy aim. Has the talent to overcome that, though.
Tyler Eifert (Cincinnati, $5000)
Should have scored a TD last week if not for the stupid catch rule over-ruling him in a score review.
Defence
Seattle ($5000)
Kam Chancellor is back and they face Detroit, who Denver were able to score 14 fantasy points on last week.
Arizona ($4300)
Scored two pick-6s against the 49ers with Kaep's first two throws in the game. They meet Nick Foles this week.
Indianapolis ($4300)
Meets the Jaguars this week, so should keep them to a low score and pressure Bortles into interceptions.
Kicker
Matt Bryant (Atlanta, $5000)
Another indoor game for one of the game's most-accurate.
Caleb Sturgis (Philadelphia, $4700)
Replaces the injured Cody Parkey. May be relied on for field goals if the offence can't fire.
Brandon McManus (Denver, $4500)
Yet to miss an attempt this season.
PLAY MONEYBALL NOW.
Click here to take part in an Aussie daily NFL game.